Reverse engineering has emerged as a powerful tool in the world of manufacturing, design, and innovation. By dissecting and analyzing existing products or systems, reverse engineering allows us to unlock valuable insights and create new opportunities for improvement. As technology advances at an unprecedented pace, the future of reverse engineering holds immense potential for revolutionizing industries and driving groundbreaking innovation.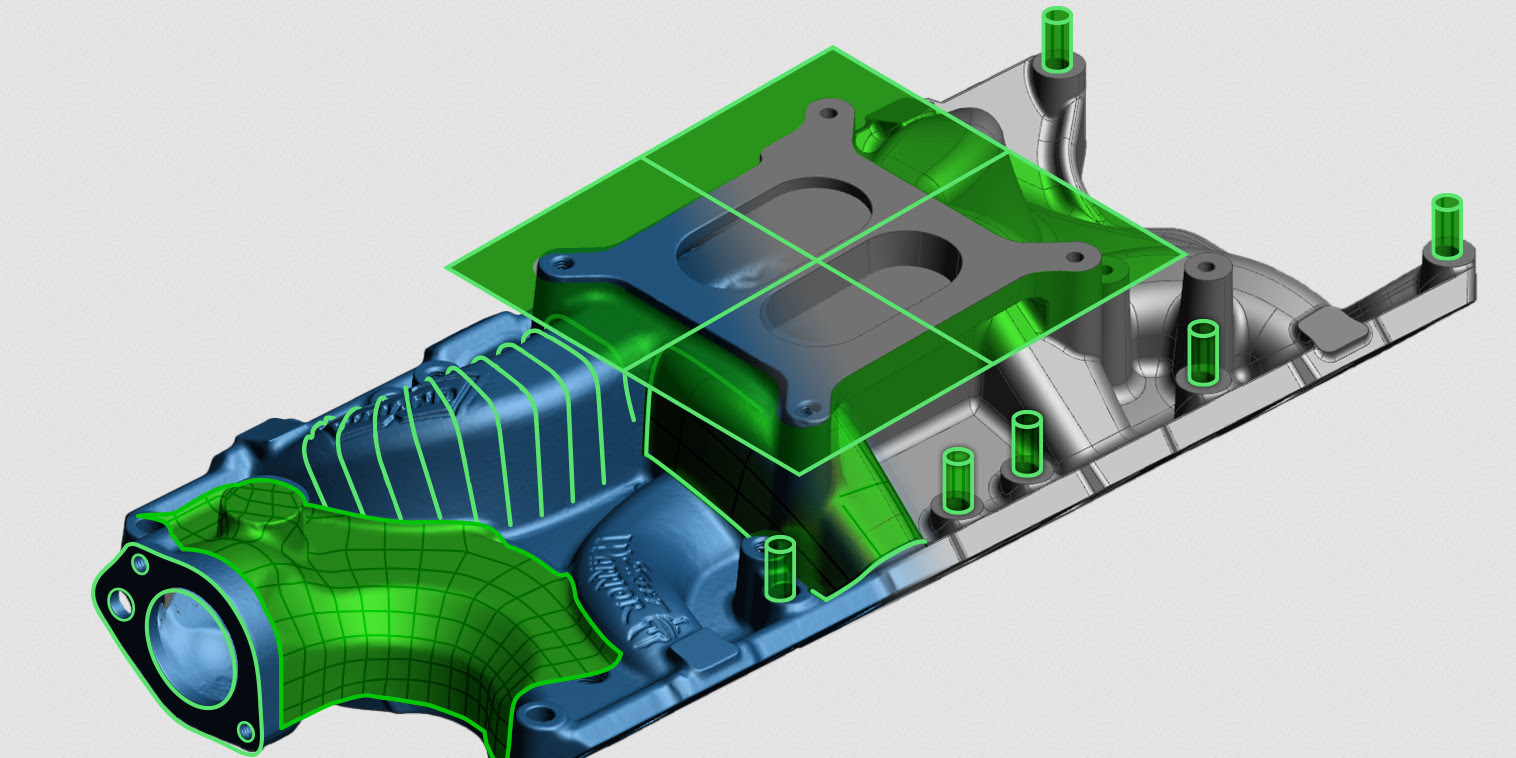 Complete SCAN-TO-CAD Solution
Traditional methods of reverse engineering often relied on manual measurements and physical modeling, which were time-consuming and prone to inaccuracies. However, the advent of advanced scanning technologies, such as 3D scanners and laser-based systems, has transformed the reverse engineering landscape. These cutting-edge tools capture detailed geometries, enabling precise digital replication of objects and systems. With enhanced accuracy and speed, these technologies have become indispensable assets for reverse engineers.
Bridging the Physical and Digital Worlds
Real-time monitoring and feedback systems enable engineers to capture performance data and identify areas for improvement. This integration of physical and digital systems opens up new avenues for innovation and product optimization.

"We tasked NeoMetrix with a pretty difficult task. Our client had an existing sculpture of a grieving angel facing to the left. They wanted us to create a replica facing to the right to go on the other side of their vanishing pool. NeoMetrix came to our location, scanned the angel digitally and reworked the 3D file to face left. They did this quickly, reasonably and in a good time frame – all while saving us a tremendous amount of money. I highly recommend their digital services, they are a pleasure to work with."

"I have been dealing with NeoMetrix for a few years now. As they have grown so has my company along with more extensive digital scanning/modeling needs. NeoMetrix is more than up to the task with the new technologies. Best part is I no longer have to go to their office as they have a team that comes to you! My most recent project is GlassSkinz(r) for which NeoMetrix has conducted all the digital laser scans and will be performing many more for me in the near future. I find the staff to be prompt , courteous and highly professional. I strongly recommend doing business with NeoMetrix."
Integration of Artificial Intelligence
Artificial Intelligence (AI) is revolutionizing various fields, and reverse engineering is no exception. By leveraging AI algorithms, engineers can automate data processing and analysis, accelerating the reverse engineering process. Machine learning techniques enable the extraction of patterns and correlations from vast amounts of data, facilitating faster identification of design flaws, optimization opportunities, and product enhancements. With AI's assistance, reverse engineering is poised to become more efficient and cost-effective.

Industry-Specific Applications
Reverse engineering is already making significant strides in various industries, including aerospace, automotive, healthcare, and consumer electronics. In the aerospace sector, reverse engineering plays a crucial role in aircraft maintenance, repair, and overhaul (MRO) operations, ensuring the longevity and safety of aircraft components. In healthcare, reverse engineering aids in the development of personalized medical devices and prosthetics. As technology continues to evolve, industry-specific applications of reverse engineering will expand, unleashing new possibilities for innovation.
Get in touch with us to learn how integrating 3D Scanning can help optimize design workflows for many software users:
Quickly capture all of the physical measurements of any physical object

Save time in design work.

Ensure parts will fit together on the first try

Capture engineering optimizations existing or new in manufactured parts

Utilize modern design tools on parts that were originally manufactured before CAD