What it Takes to Design with Precision
Parts That Fit | 3D Scanning, 3D Printing, and Reverse Engineering Software
THE PROBLEM
Our customer had designed a custom bracket to mount a GPS unit onto a drone.  
Something went wrong somewhere, because the original design did not fit properly.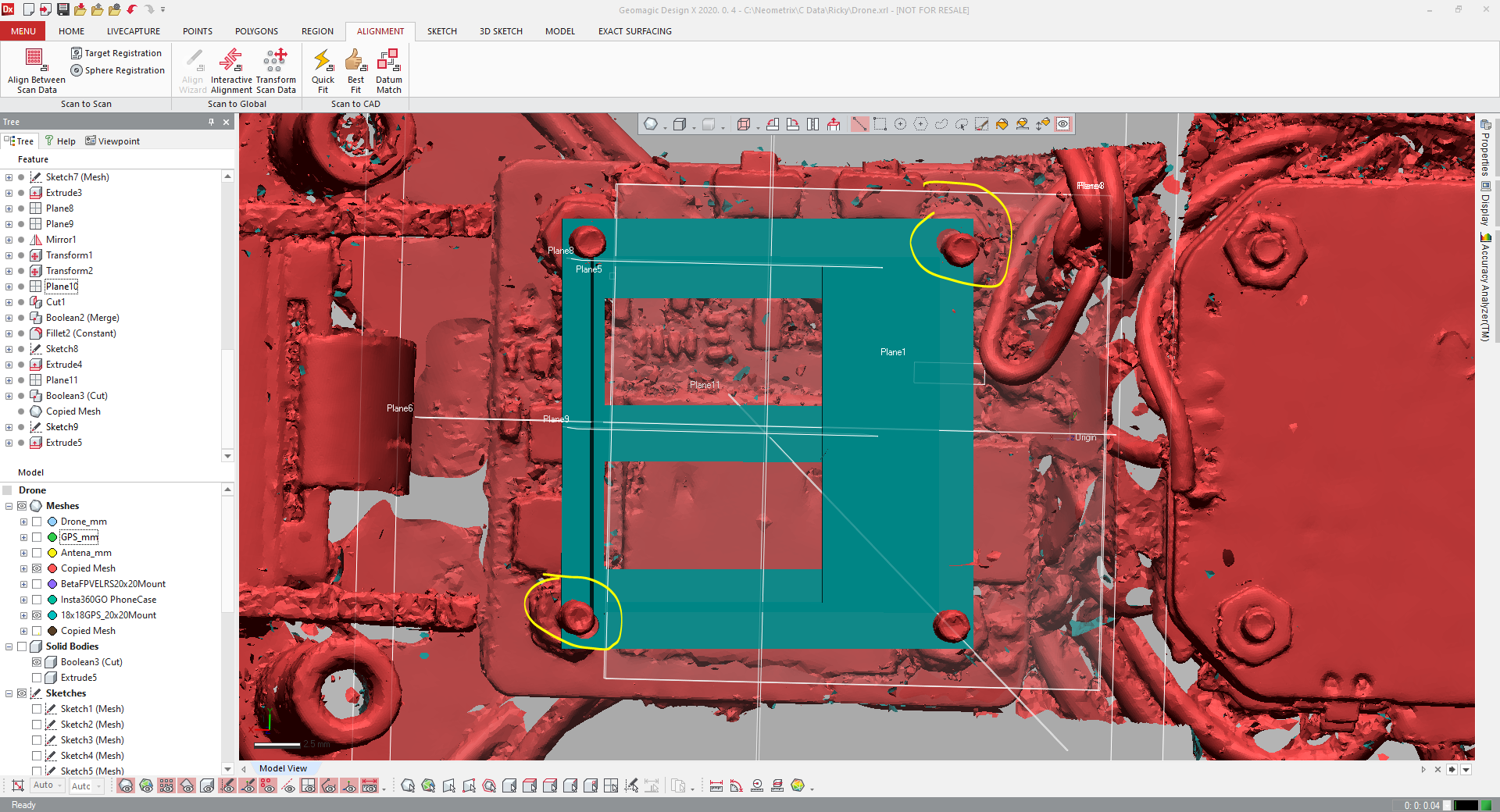 The traditional method used by our client was to take hand measurements and dimensions to generate sketches, then manually enter the data into their CAD system.  All popular design software products, such as Solidworks, AutoCAD, CREO suffer from the same shortcoming, in that there is no way to compensate for errors in manual measurements used to generate a design.  So, measurement error, or human error in entering dimensions can result in a poor design and parts that don't fit.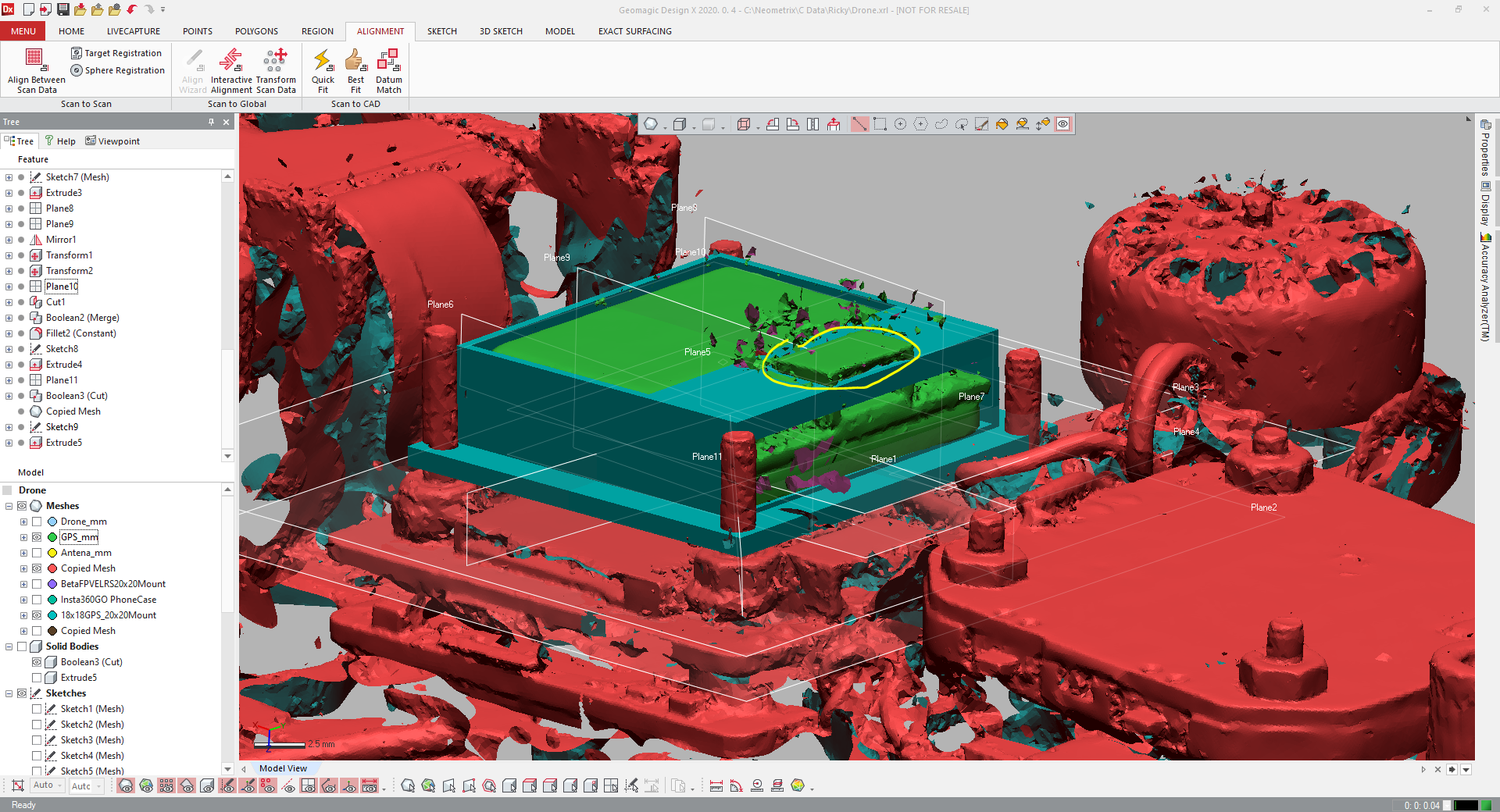 Protruding geometry exeeds part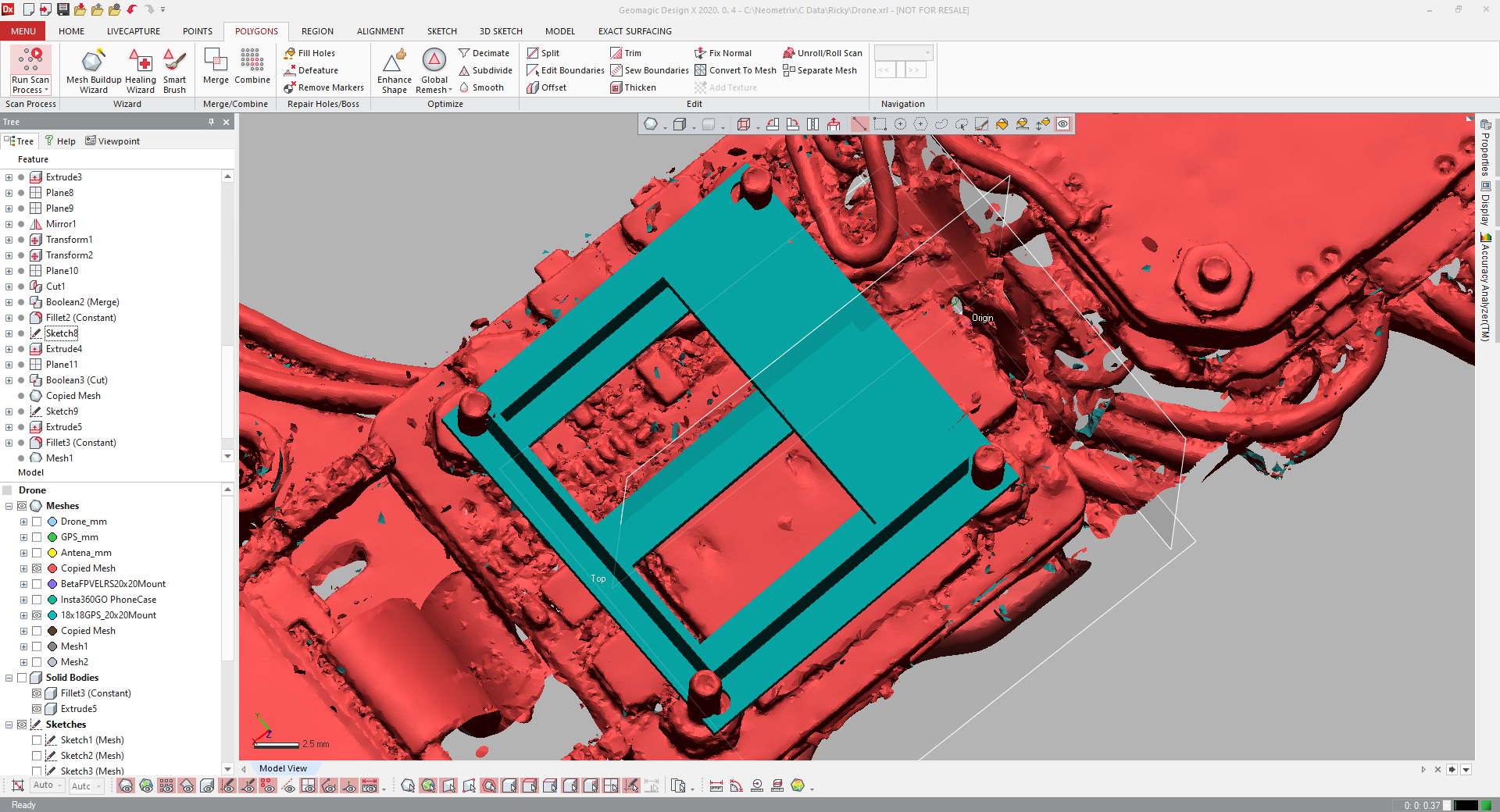 Inaccurate mounting locations
NEOMETRIX SOLUTION
NeoMetrix utilizes portable hand-held data capture devices to capture accurate data of existing geometry. With just a few minutes of setup time, we are able to generate highly detailed scan data with an accuracy of down to 0.001″ using the HandySCAN Black Elite 3D scanner. 
Data captured by the scanner is output as an STL file, then imported into Geomagic Design X.  With an accurate data set of the original drone, a CAD model of the new GPS mounting bracket can be designed.  Since the design of the new part is referenced directly to the drone scan, any fit issues are easily visualized and can be quickly corrected.  
The final design was then  3D printed on the Markforged Mark Two in about an hour.   The process is as easy as prepping the machine & model, then a click of the Print button through Markforged Eiger's cloud based intuitive software right from your desktop.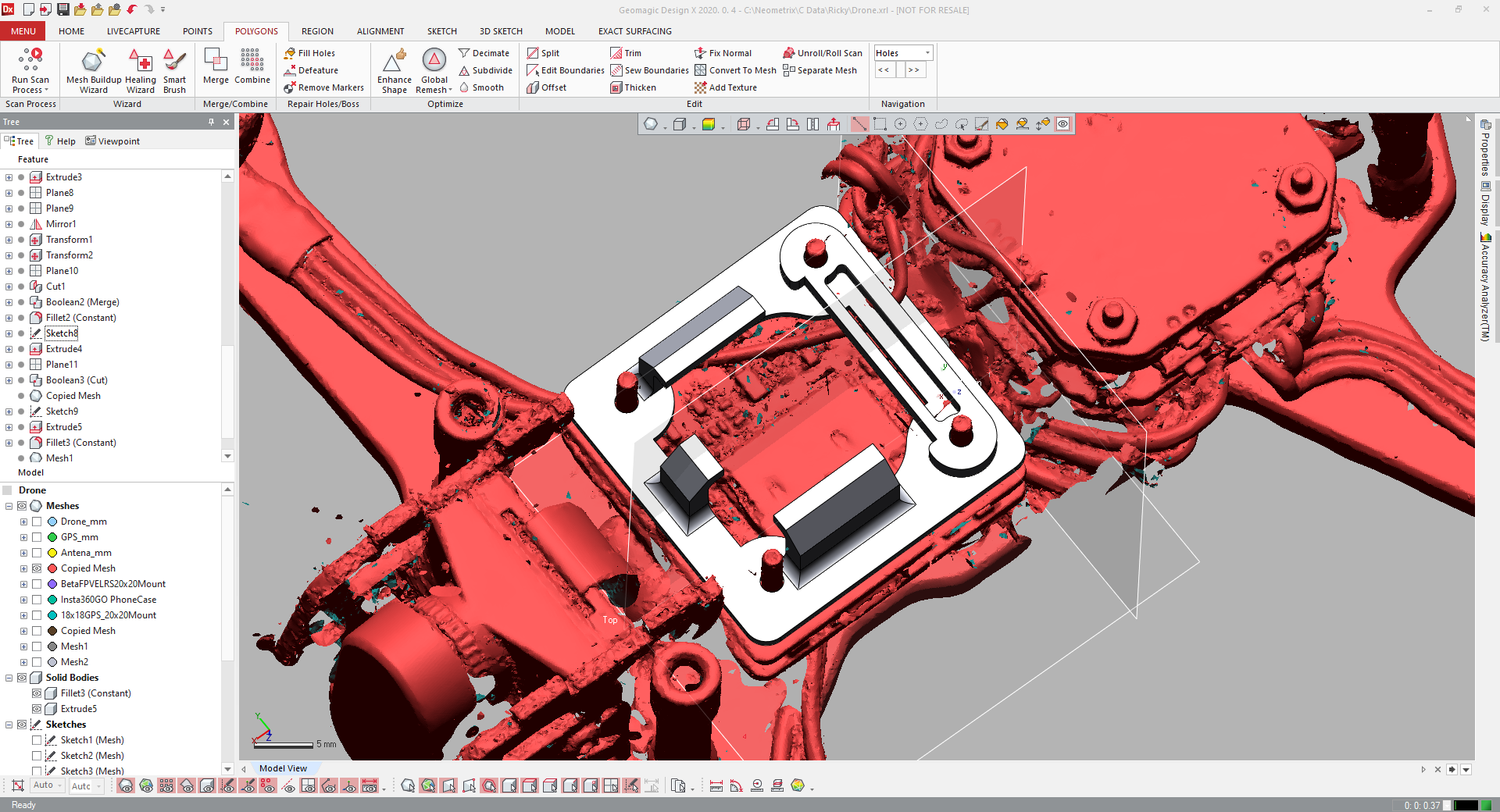 Geomagic Design X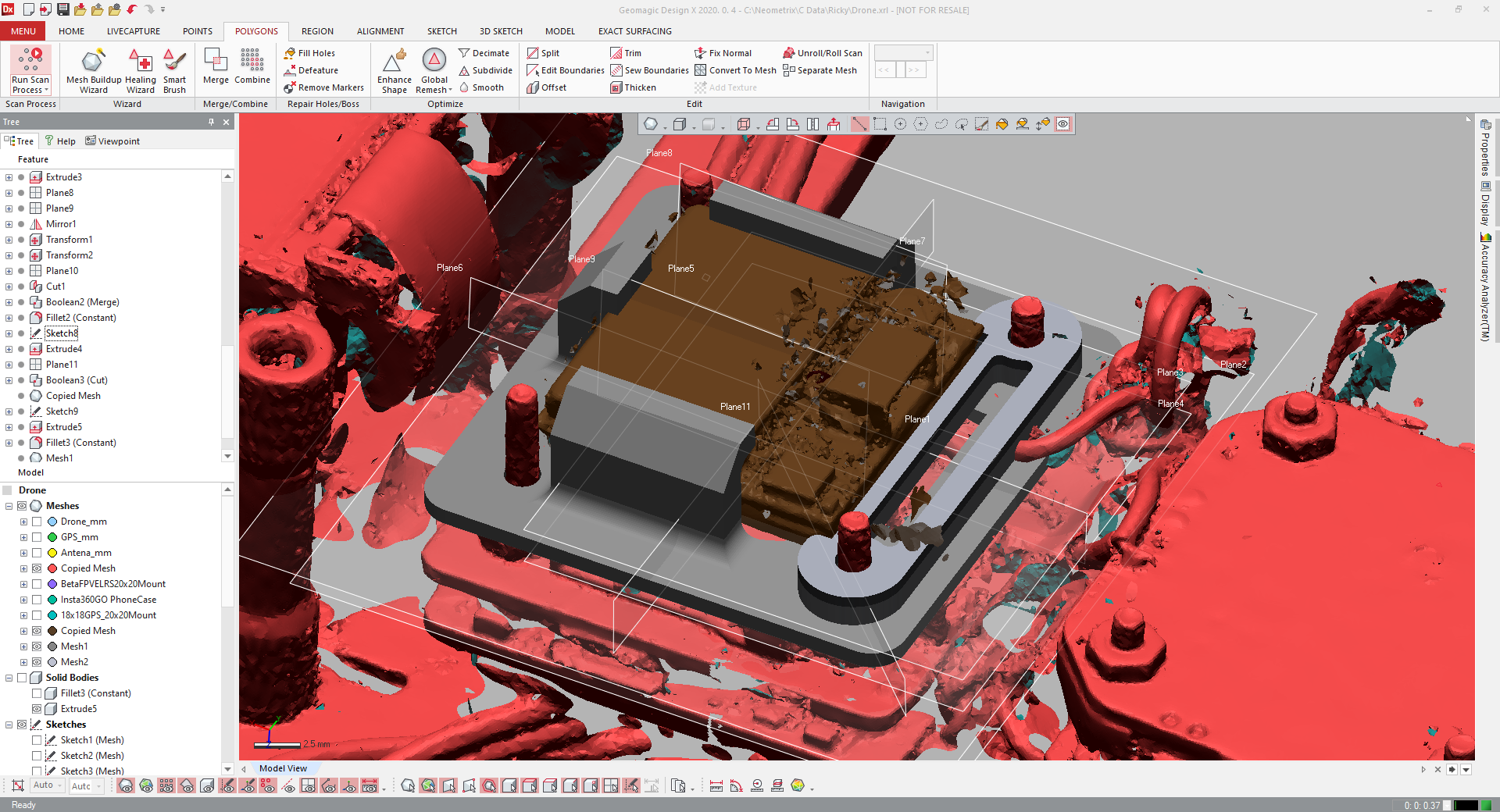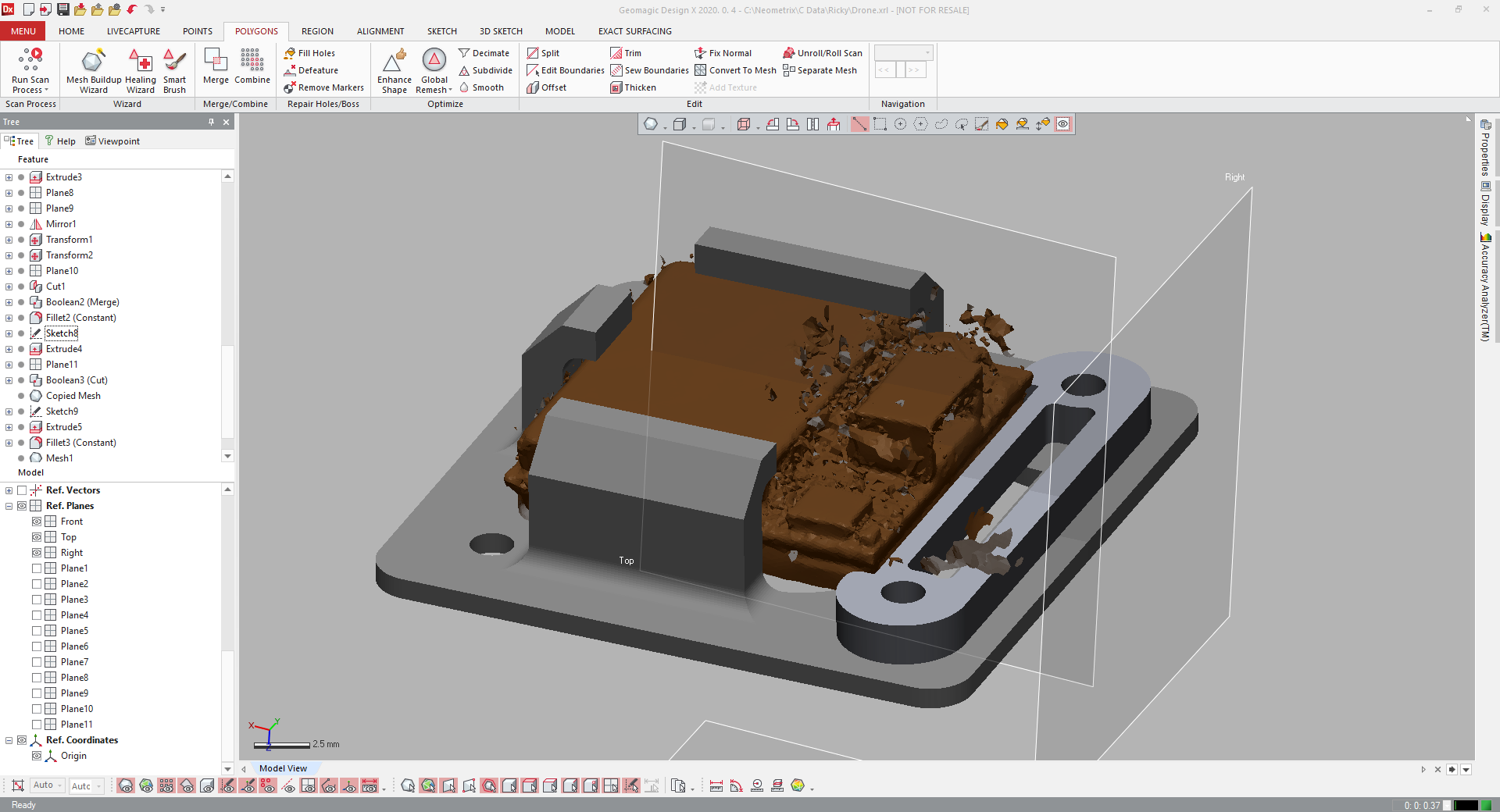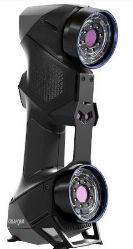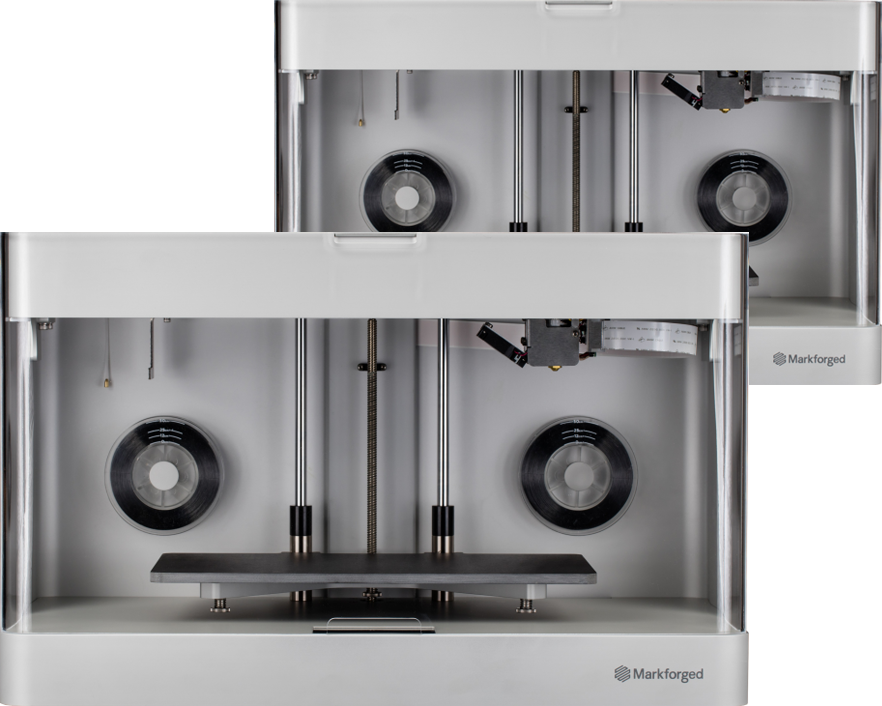 NEOMETRIX ADVANTAGE
There are two distinct advantages to the NeoMetrix process:  Firstly, designing new parts based upon an accurate scan of matching parts ensures a proper fit without the need to manually measure complex parts then painstakingly enter those dimensions into CAD.  Secondly, 3D printing the final design is quick and easy way to fabricate just about any part, regardless of complexity without the need to outsource to a machine shop.