3D Manufacturing Solutions Fuel RC Car Innovation
Complete 3D Scanning, 3D Printing, and Reverse Engineering Solutions to Produce Aftermarket RC Parts
THE PROBLEM
To drive more profit, our client Tru FORM RC wanted to improve their product line by adding custom body shells for RC vehicles, as well as vacuum forming tools for mass production. They required a 3D Scan of one of their current designs, in order have access to a digital CAD file that could be used when making adjustments or designing new products – this will help drive even more profit! 
Without 3D Scanning and 3D Printing technology, tasks like these are very challenging,
can have a higher chance of inaccuracies, and be very time consuming.
The traditional method used by our client was to take hand measurements and dimensions to generate sketches, then manually enter the data into their CAD system.  The most common process was to sculpt or model a design (master) by hand, using plans and photos, then using that as a tool to mass produce. Measurement error, or human error in entering dimensions can result in a poor design and parts that don't fit. When producing the body shell, this molding tool for a material to form around, creating a precise repeatition in quality for production.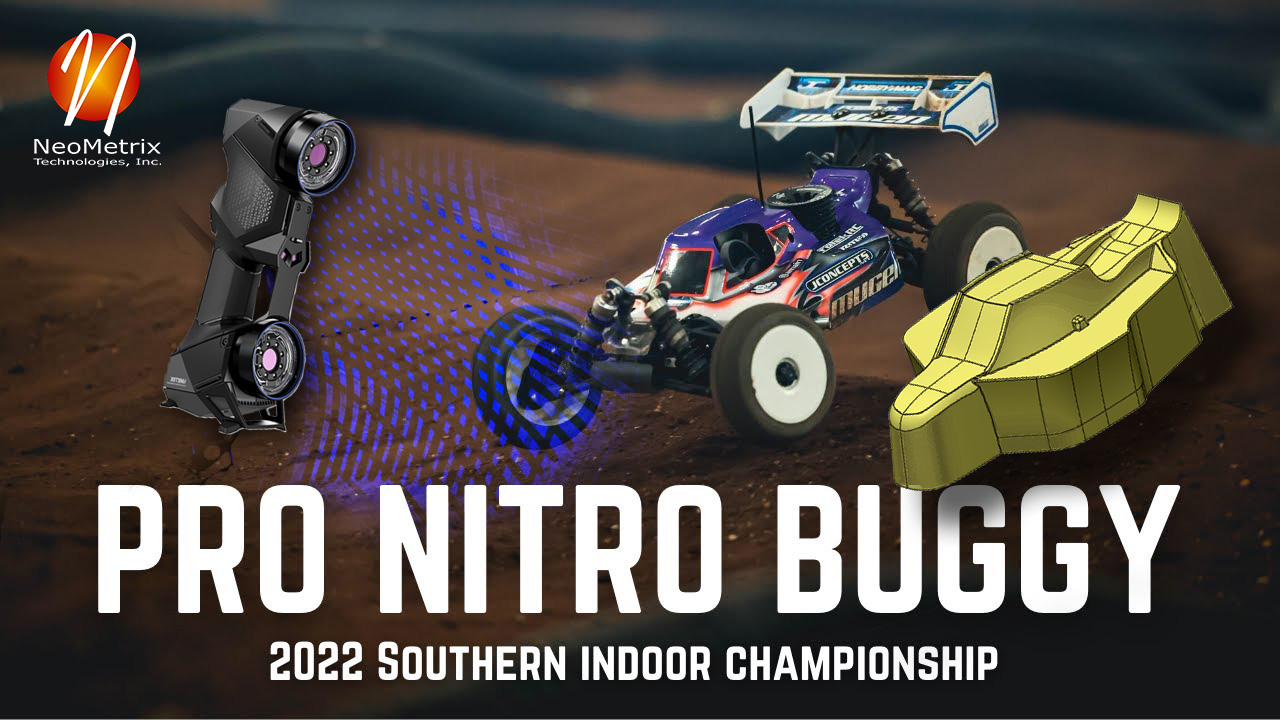 RC remote control cars are an advancing hobby and trend where manufacturers are beginning to venture into using 3D Scanning and 3D Printing for NEW PRODUCT.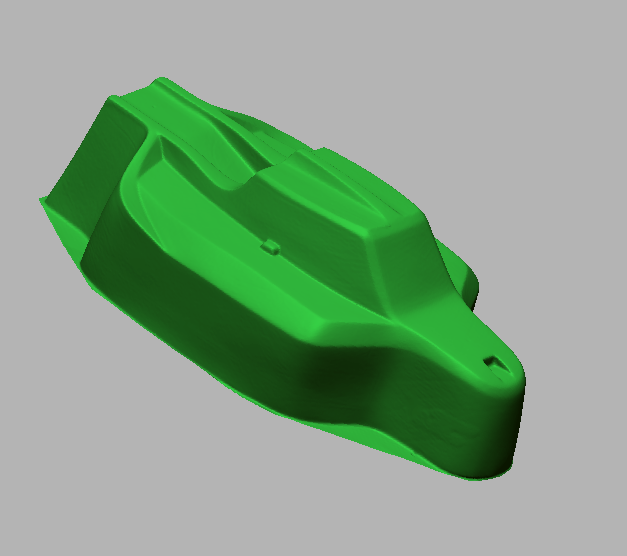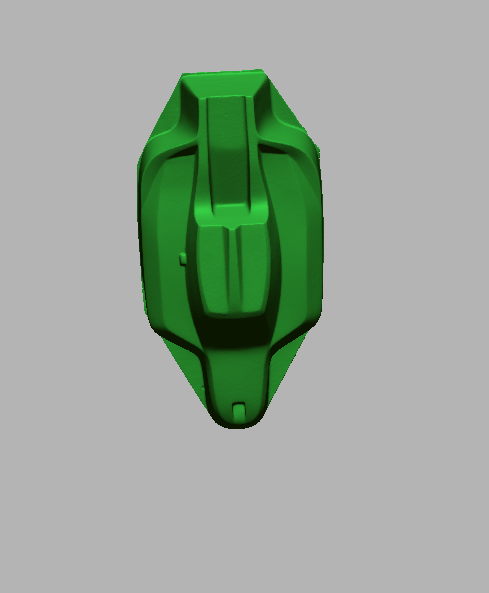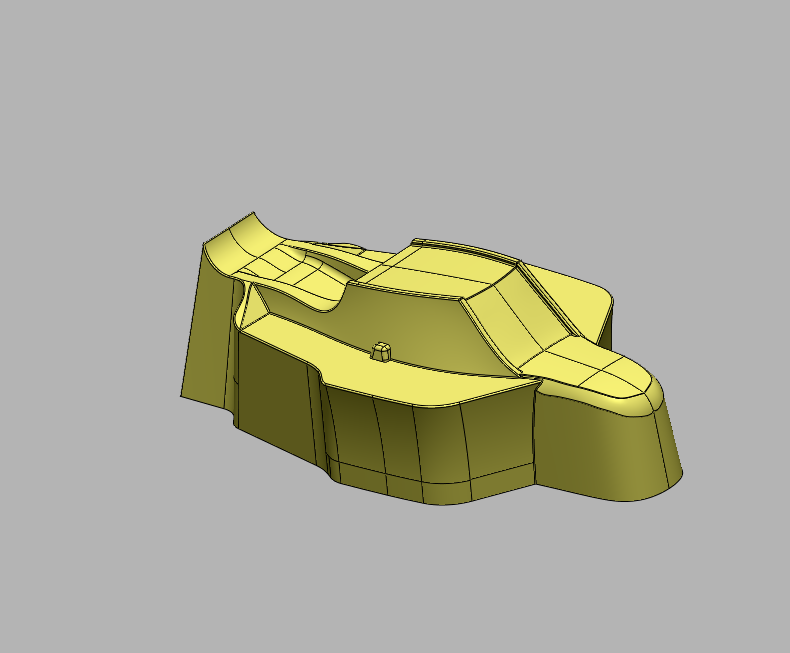 Final CAD Model with design changes
NEOMETRIX SOLUTION
NeoMetrix utilized the HandySCAN Black Elite to 3D scan existing parts used to develop the body for existing RC model race cars. The resulting STL data was imported into Geomagic Design X to create CAD files for the production of new parts. Not only were we able to document existing designs, but we were also able to incorporate the customer's desired design changes at the same time.
Once the part files were designed, Geomagic was also used to develop the vacuum forming tools which will be used to manufacture the parts. Finally the vacuum forming tools were 3D printed on our BigRep Studio G2 3D printer.
NEOMETRIX ADVANTAGE
The advantage in using 3D scanning is that complex shapes can be easily captured in order to accurately reproduce existing parts.  This is much more accurate than using any type of  hand measurements.  Additionally, CAD modeling in Geomagic Design X from the scan data eliminates the human errors associated with manual data entry into a traditional CAD systems, while also allowing for incorpration of new designs.  Finally, 3D printing vacuum form tooling is very cost efective and allows for quick and easy design changes, as well as manufacturing of multiple design variations simulatneously.
    Geomagic Design X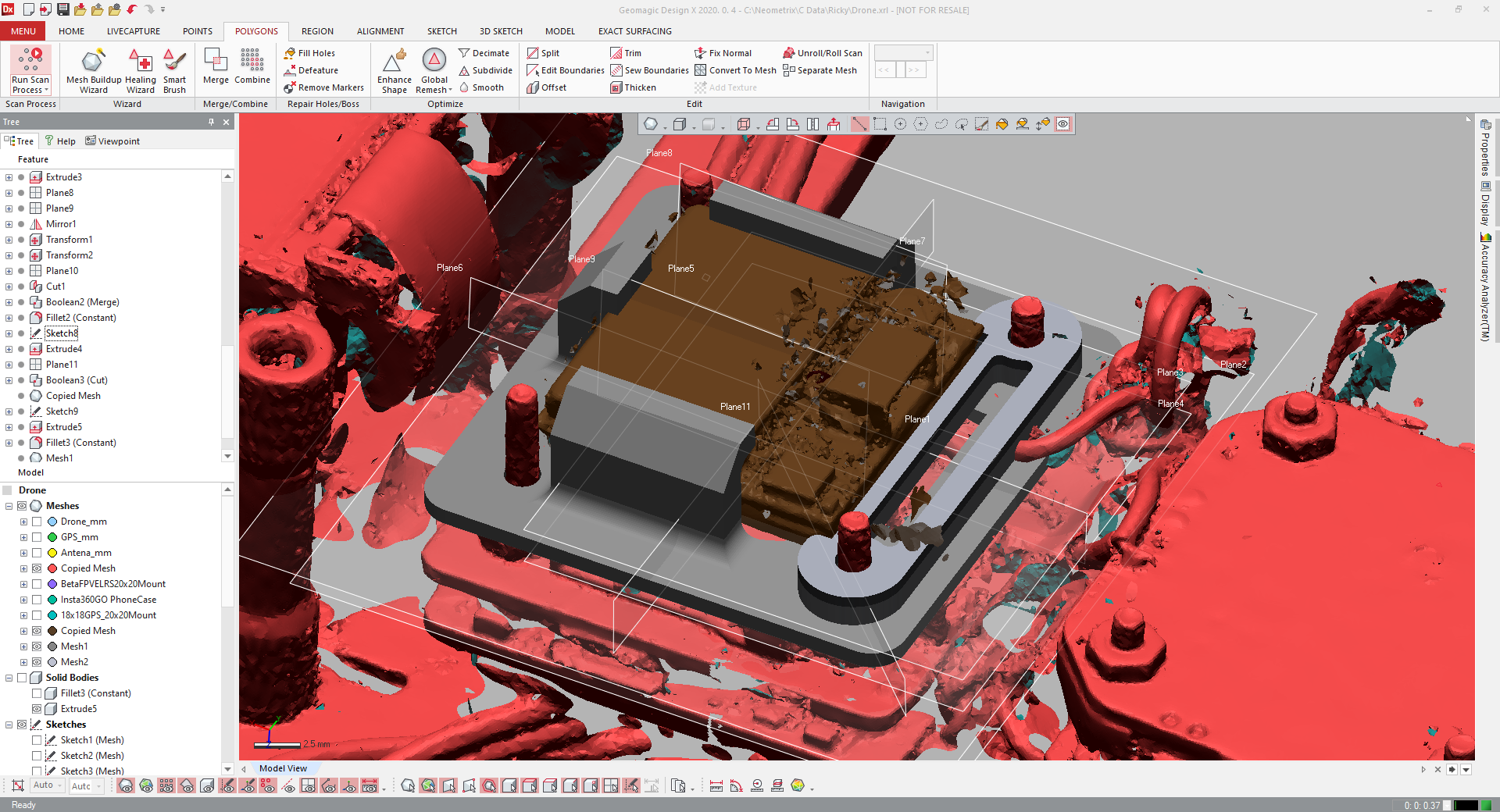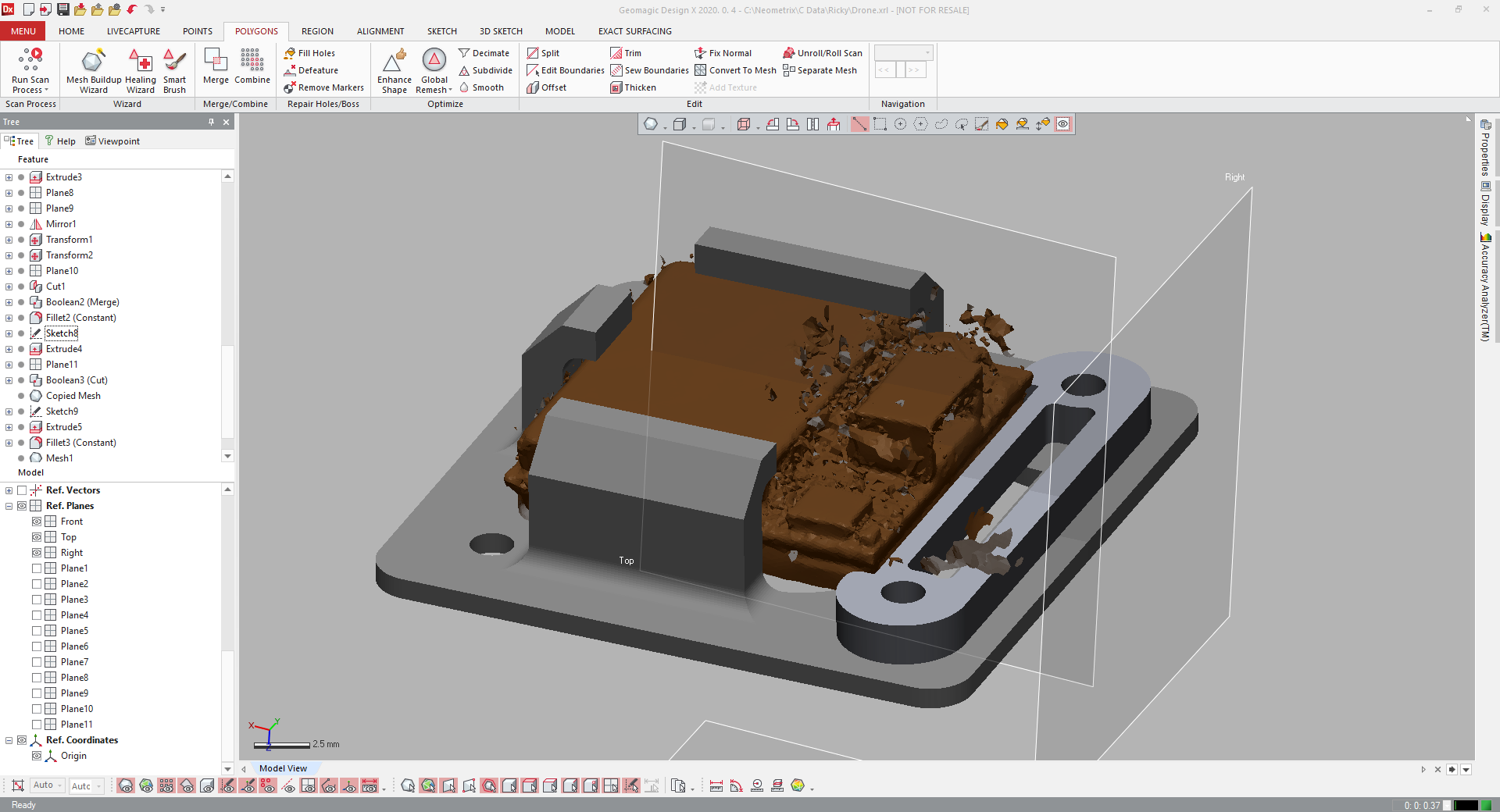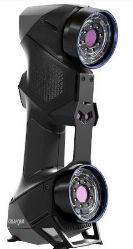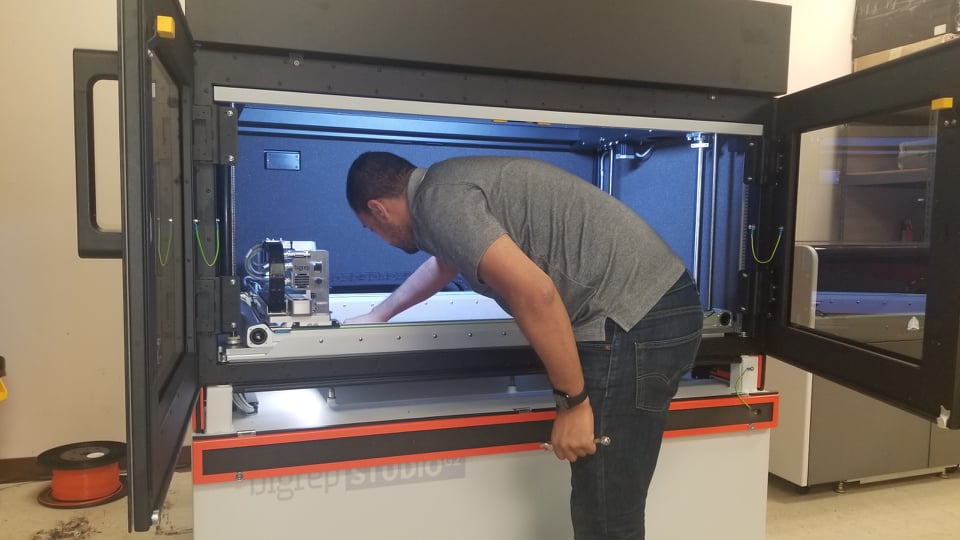 What it Takes to Design with Precision
Parts That Fit | 3D Scanning, 3D Printing, and Reverse Engineering Software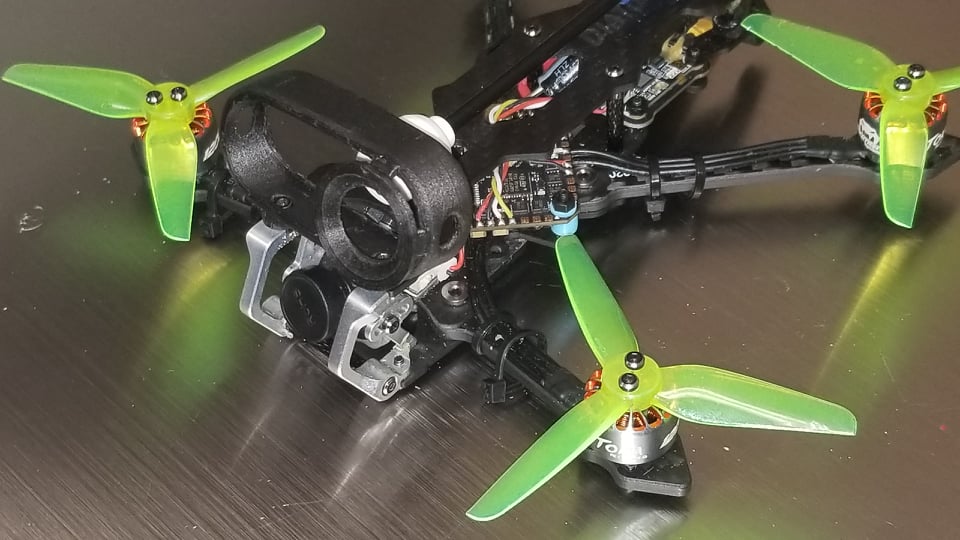 When designing new parts, it is important that they fit properly and evenly so there's no unnecessary stress on any part of the design. The accuracy with which 3D scanners can capture a specific object means you'll never again have to worry about getting measurements wrong or waiting for weeks. The drone industry has been a recent application that has been benefiting from the use of our 3D Scanning and 3D Printing solutions!
Your Source for 3D Equipment and Professional Services!