Development of Marine Accessories
Capture the most complex shapes quickly and easily, simplifying the design process
THE PROBLEM
The design of accessories in the marine world can be a complex task.  From stem to stern, boats are comprised of the most complex organic shapes, which makes the collection of the measurements required for the design of new components very difficult.
TRADITIONAL METHOD
Hand tools such as calipers and tape measures are often employed for collecting data on a boat.  For complex profiles, cardboard templates can also be employed, trimmed to fit against complex curves.  This information can then be manually entered into a CAD system in order to create  rough model as the basis for a new design.  The problem with these methods is that they are slow, inaccurate and prone to human errors.  This results in a lot of re-engineering and rework in order to fabricate parts that actually fit and function.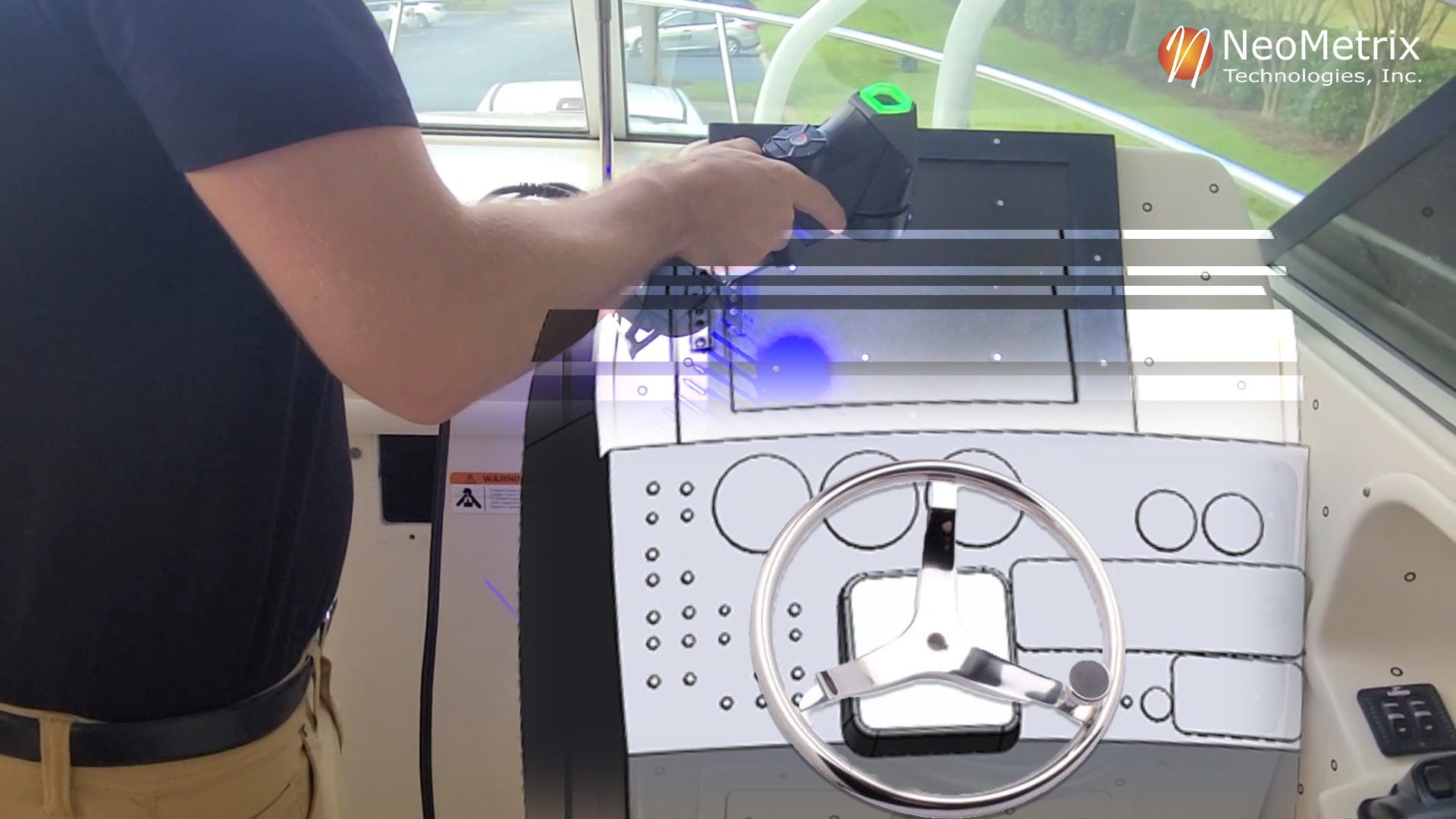 By employing tools like the Creaform HandyScan Black Elite, NeoMetrix engineers are able to capture the most complex shapes, quickly and easily, in the most challenging environments: such as on a boat deck, on a trailer, in a parking lot.  The initial output from VX Elements, Creaform's data collection software, is an STL file.  This STL can then be imported into Geomagic Design X in order to develop an AS-IS CAD file of the current boat components.  The initial scan from the HandyScan will be accurate down to .001″, and the final CAD can be interrogated back to the original scan to ensure that new designs will fit perfectly.
NEOMETRIX ADVANTAGE
By employing 3D scanning technology for this application, engineers can develop new designs more quickly.  They also have a greater degree of confidence that the final fabricated part will fit accurately to the original geometry.  This means that products can reach the market more quickly, with a higher degree of quality than those developed with traditional methods.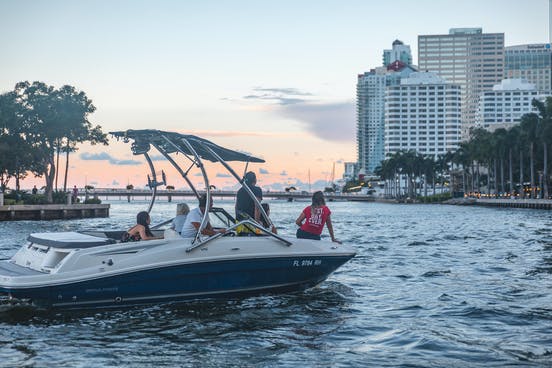 Want to Learn More About 3D Scanning Solutions?