3D Scanning a Boat Hull for Strake Design
The Problem:
Ocean5 Naval Architects located in Stuart, FL  is a leading provider of technical services to the international marine industry including private, commercial, and government sectors. Their services range from conception and development to manufacturing, testing, and certification. Ocean5 approached NeoMetrix Technologies for a solution on creating new strakes for the Willis 54'. Strakes are longitudinal ridges that are usually installed in the forward part of the hull in the vicinity of the waterline with the purpose to deflect stray and stiffen the hull.
Traditional Method:
The traditional method to create strakes is hand lofting, a drafting technique where curved lines are generated sometimes with the use of mathematical tables. This method is considered labor-intensive and not as accurate. Any other traditional method used to measure a boat is typically difficult, due to the fact that boats have little to no flat edges are made up of many complex curves.
NeoMetrix Solution:
Our 3D Scanning equipment allows us to accurately and easily capture the boat shape with millions of accurate data points. For this project, we used the FARO Focus Scanner,  a long-range scanner which allows us to capture all angles around the boat and then stitch the data collected together. The final data set, rather than being a very limited number of measurement points consists of 17 million points. With this information, Ocean5 Naval Architects designed the new strakes for the Willis 54' without needing to do as much adjustment and fitting after manufacture. They were able to create a more efficient hull for a drier ride and managed to increase speed by 1 – /12 knots.
NeoMetrix Advantage:
This case demonstrates some of the capabilities that we demonstrate on a daily basis:
Highly accurate data and models.

Eliminates guesswork.

Digital file can be preserved for future use.

Less expensive and less time-consuming than the traditional process.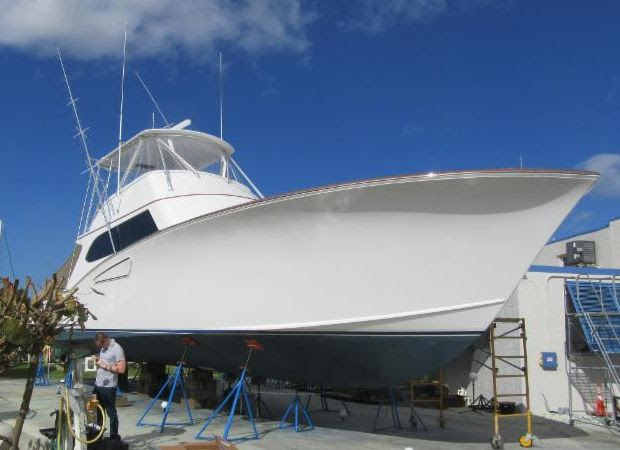 Willis 54′ pictured above