Pam Foss Studios - Sculpture
Produce an accurate scanned data file, both in 3D and in 2D for future reproductions that can be manufactured quickly and easily.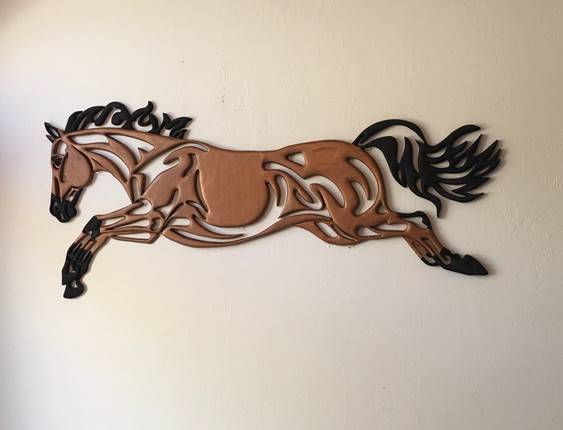 THE PROBLEM
Sculptor, Pam Foss had in her collection an equine relief sculpture for display indoors. She had been contacted by a client that was interested in a duplicate, but one that was to be made of mahogany to be displayed outside.
See examples of Pam's work here: https://www.pamfosssculpture.com/equine-sculpture
The challenge was to duplicate the original as accurately as possible, but in such a way that it could be fabricated out of mahogany.
TRADITIONAL METHOD
There are several traditional techniques for duplicating artwork that is fully 3D. These techniques may include the use of casting resins, or tools like a pantograph for scaling an original piece up or down. However these manual methods do not create any sort of digital data file which can be used for future reproductions, reductions or enlargements.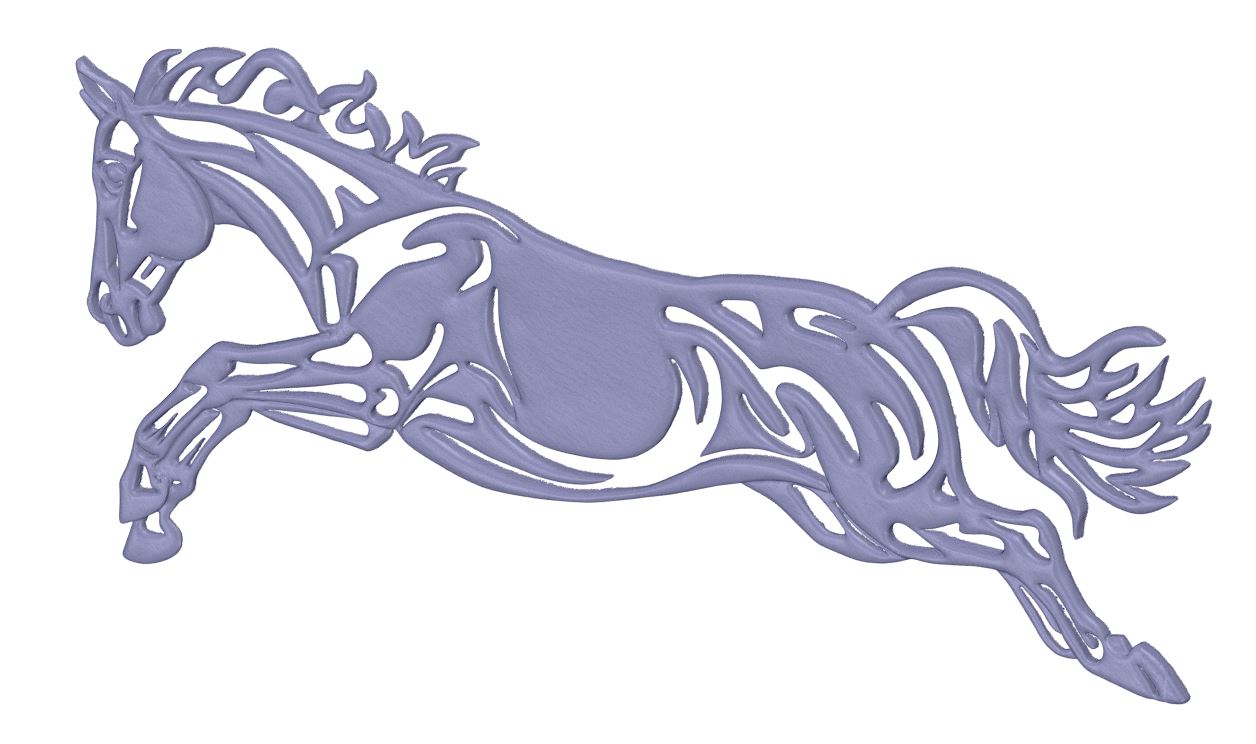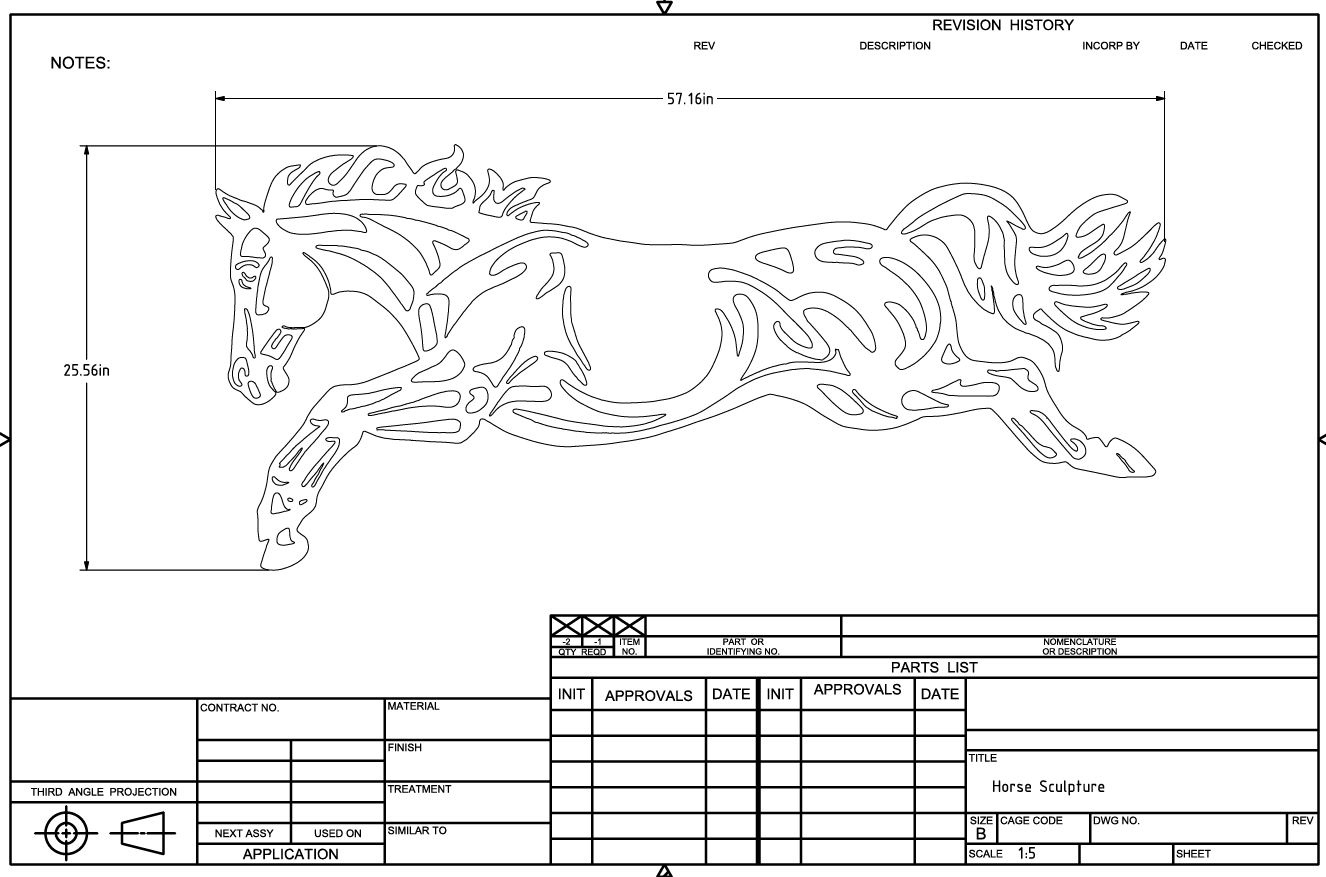 NEOMETRIX SOLUTION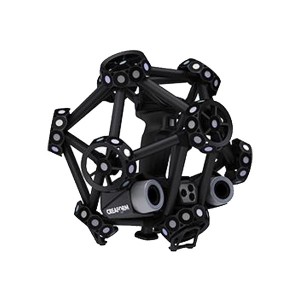 The NeoMetrix solution entails the use of highly accurate 3D scanning technology, such as the Creaform MetraScan Black.
The raw data from the scan is an STL file, which can then be further processed into a 3D CAD model using tools like Geomagic Design X.
In this case, the final deliverable file was a 2D DXF file, which could then be used to program a CNC router to cut out the final part out of the desired material.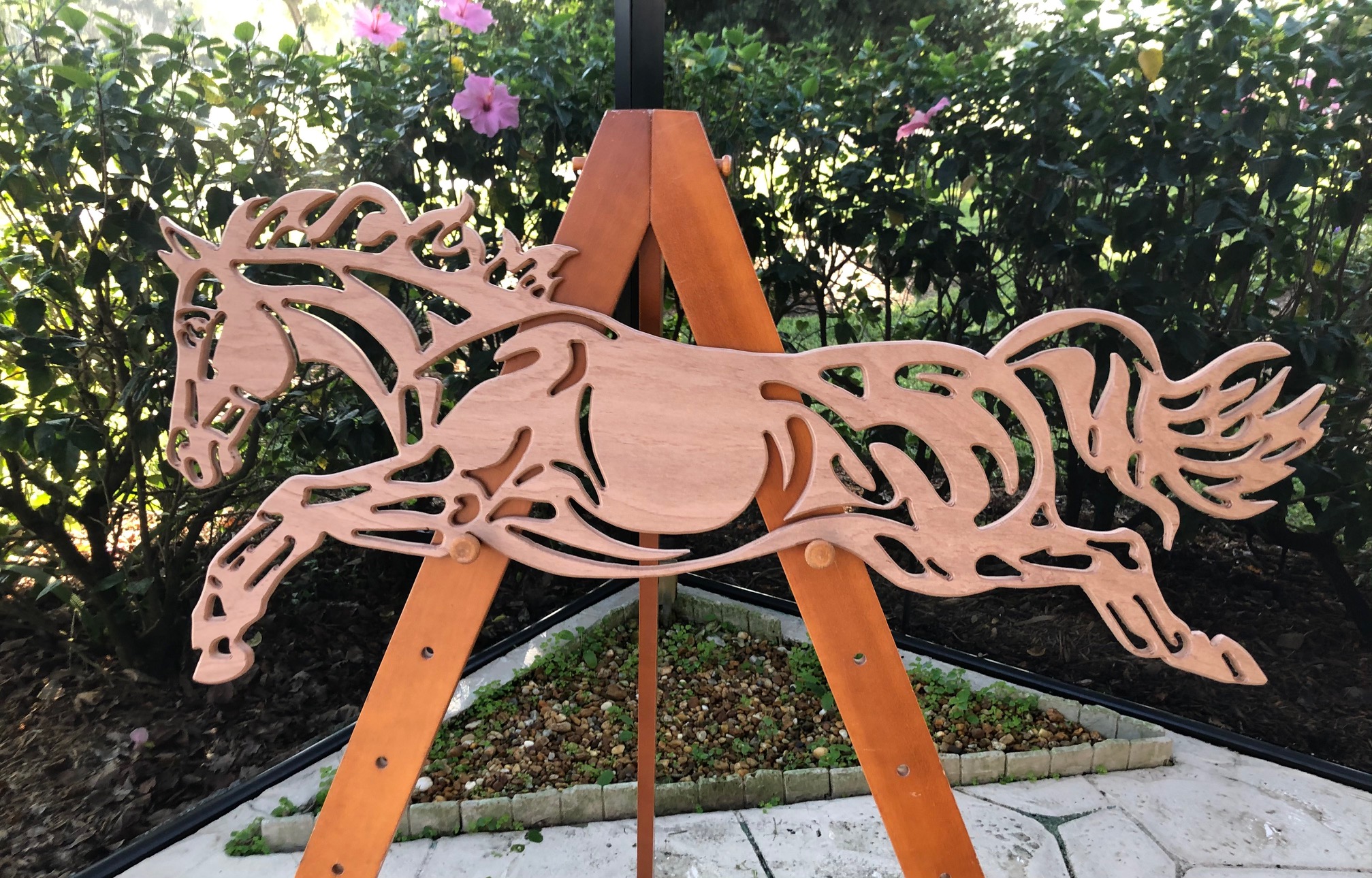 Final Reproduction in Mahogany
NEOMETRIX ADVANTAGE
Having a permanent digital record, both in 3D and in 2D, means that future reproductions can be manufactured quickly and easily, and have a very high degree of fidelity when compared to the original.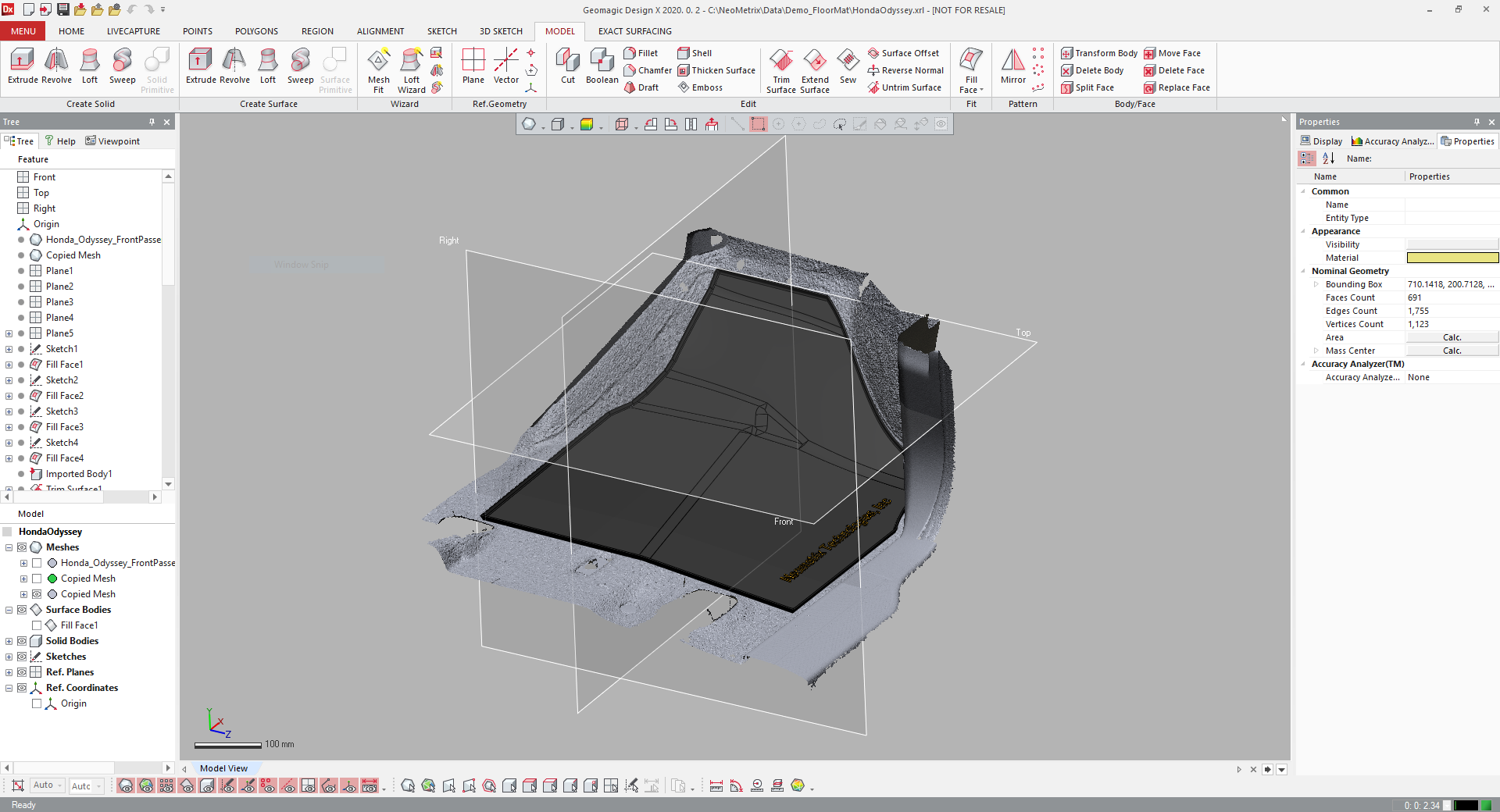 Interested in 3D solutions by NeoMetrix?