Bowcaster Prop Replica | HandySCAN
3D Scanning technology provides the opportunity to be more cost efficient to create and develop a new prop/replica for our client to sell to fans & customers. We will be continuing the project by producing a 3D Printed replica also requested by the customer. Stay Tuned!
Discover Your 3D Solutions
Movie and history fanatics love having their own when it comes to famous original props and replicas!
Learn how 3D Scanning provides a more effective way to mass produce while saving time and cost, while providing the highest quality customer/designer experience.
THE PROBLEM
Portumac Prop Studios has an original bowcaster prop from the set of an original movie they created was requested to be 3D Scanned to offer to fans.
TRADITIONAL METHOD
In the past, repeating the hand making/ manual process of building out these models was the most effecient way. This chance for lack of accuracy can cost time as it lengthens the design process.  Designers can get stuck in an iterative loop trying to get a close enough fit, or run into manual issues along the way.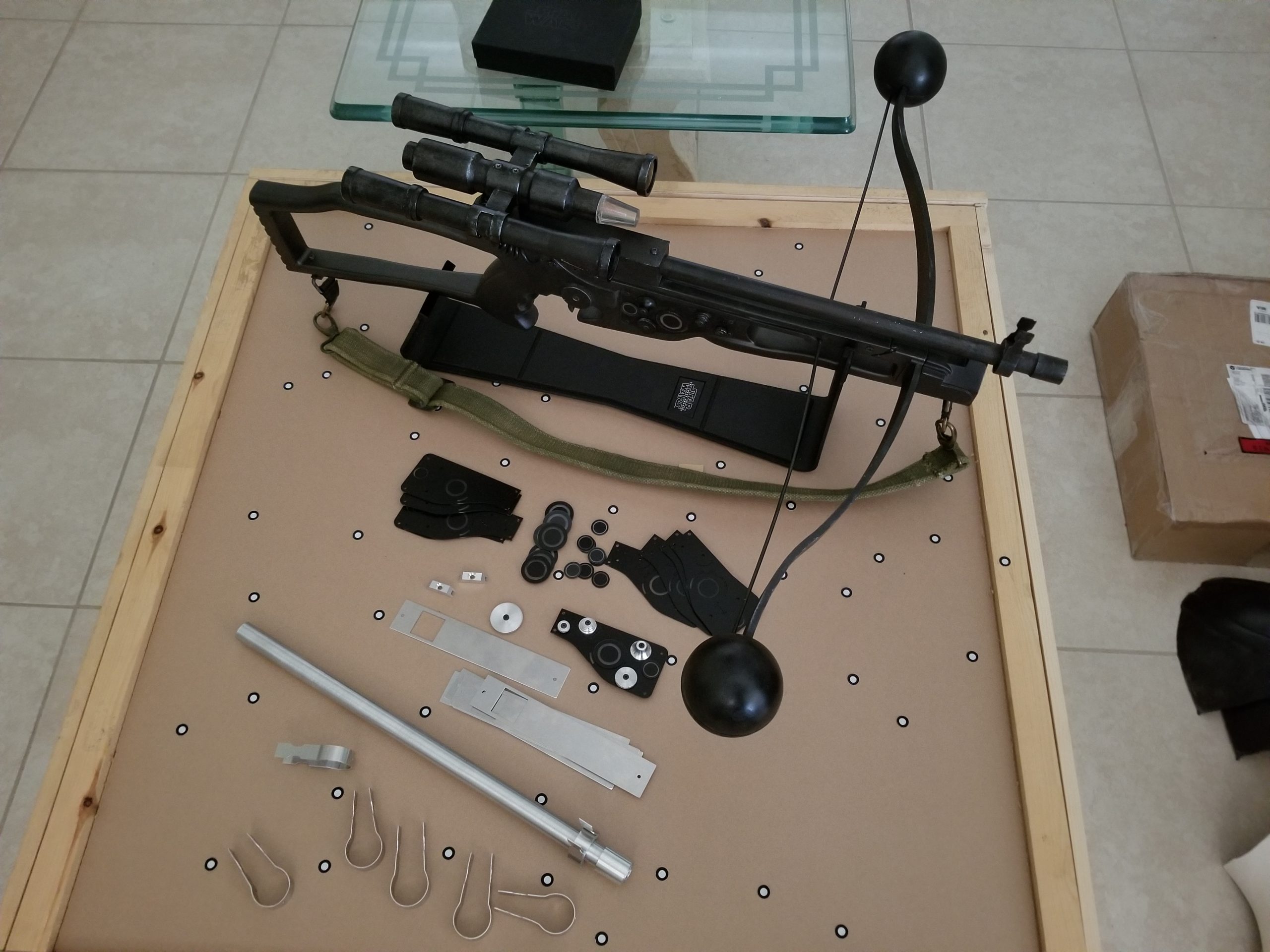 NEOMETRIX SOLUTION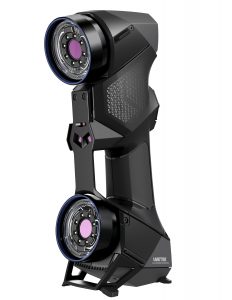 We automated the process to be more effective by using the Creaform HandySCAN 3D scanner. Within just a few minutes, we were able to generate highly detailed physical scan data with accuracy of 0.025 mm (0.0009 in) to be able to produce a Final CAD model which the customer can use to manufacture identical replicas.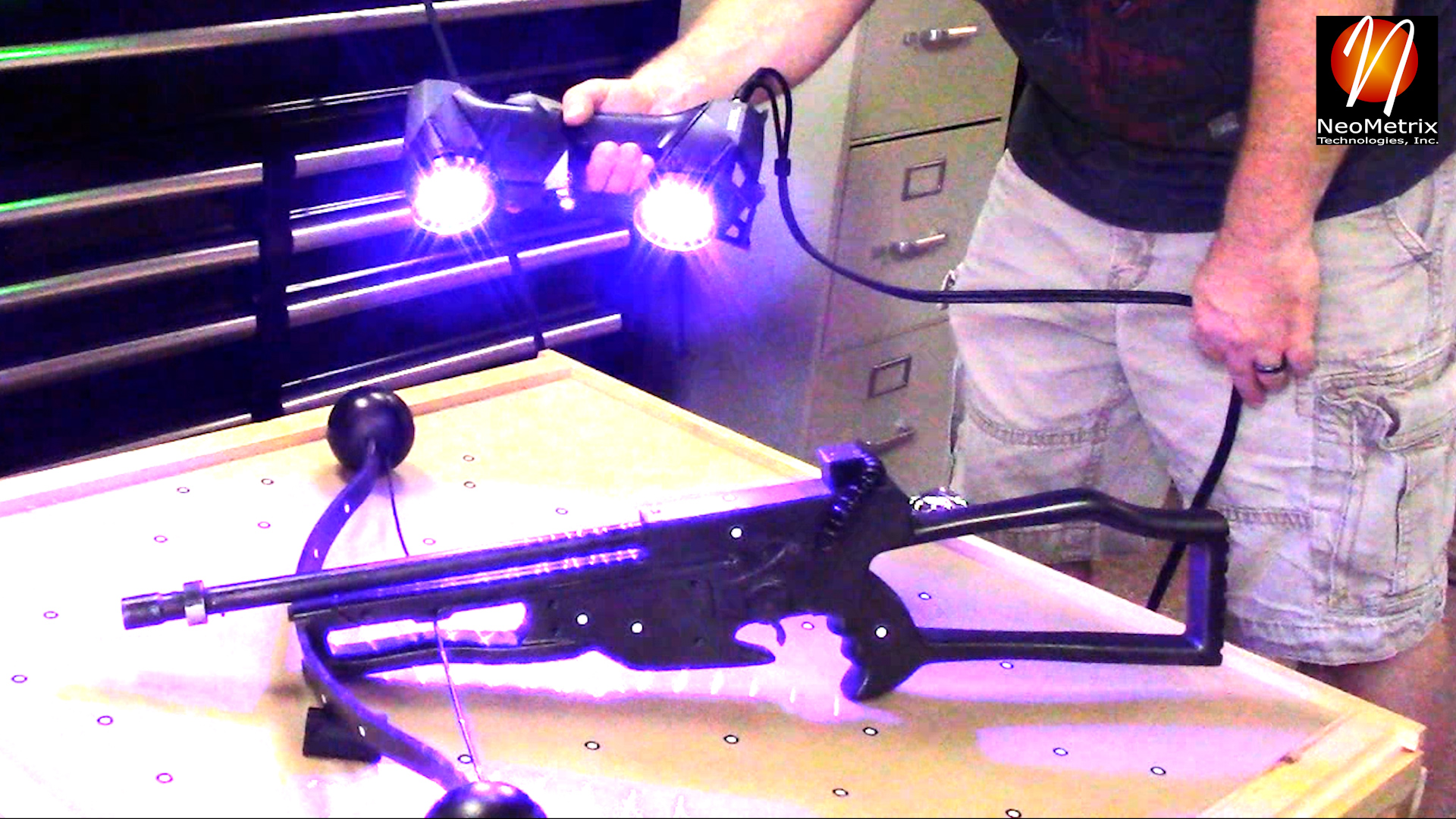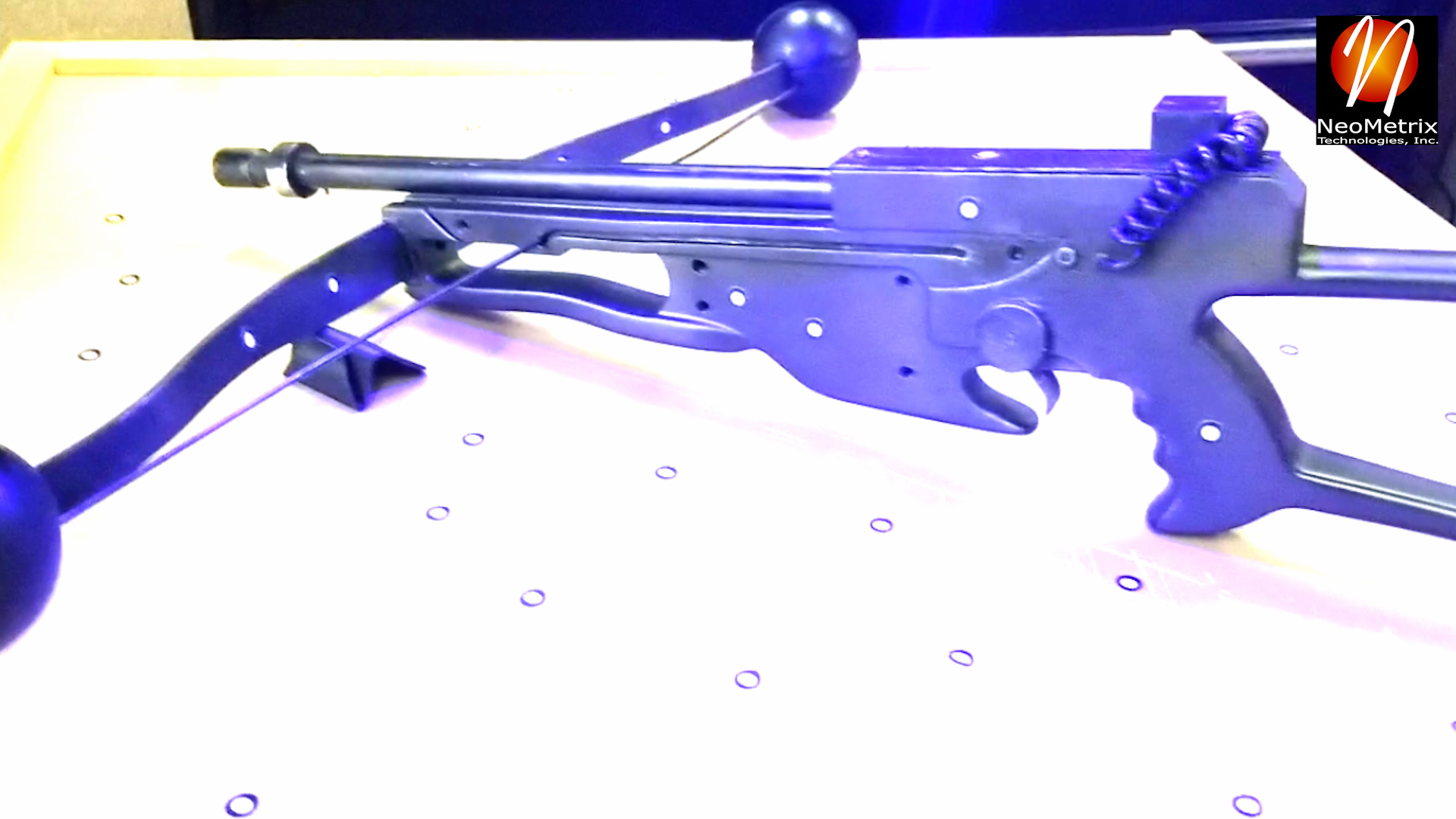 NEOMETRIX ADVANTAGE
There are many advantages to using the NeoMetrix solution.  The scanning process only takes minutes to complete.  Using this new technology provides the opportunity to be more cost efficient to create and develop a a new prop/replica project for the client to sell to customers. Also to please the customer fans for a higher quality product that is a mass produced made in the USA and not China saving cost and turn around time.
FINAL CAD MODEL  |  Ready for reproduction!