Dust Free Tile Removal Company Benefits from 3D Scanning & 3D Printing
Produce low cost prototypes, decrease turnaround times of iterations, and reach final designs quicker!
Got Ugly TILE? Tired of looking at that ugly tile? Maybe you've heard all of those horror stories…
Tile Removal is one of those flooring removal DIY projects that is like opening up a messy can of worms. Once you think you've driven all around Florida and rented all of the tools and equipment needed, masks, face shields, gloves, hearing protection, lined up a dumpster, removed baseboards, covered everything in plastic and tarps… and you are ready to get started…As you begin to chip out that first piece of ceramic tile… You quickly realize that it's not going to be as easy as you thought! If you do manage to tough it out and get all of the tile chipped up..You are left with a roomful or house full of very sharp broken tiles.
Central Florida Dust-Free Tile Removal has a solution for this problem. Their unique system incorporates jack-hammer and vacuum technology to quickly remove floor tile, while simultaneously vacuuming all the dust and debris to keep your home as clean as possible throughout the process.
THE PROBLEM
The original design for the chipper/vacuum system used a plastic nose piece that connects the vacuum hose to the chipper.  This nose-piece would take the brunt of the abuse during the removal process, and would often break and require replacement.
The traditional method used by our client was to take hand measurements and dimensions to generate sketches, then manually enter the data into their CAD system.  The most common process was to sculpt or model a design (master) by hand, using plans and photos, then using that as a tool to mass produce. Measurement error, or human error in entering dimensions can result in a poor design and parts that don't fit. When producing the body shell, this molding tool for a material to form around, creating a precise repeatition in quality for production.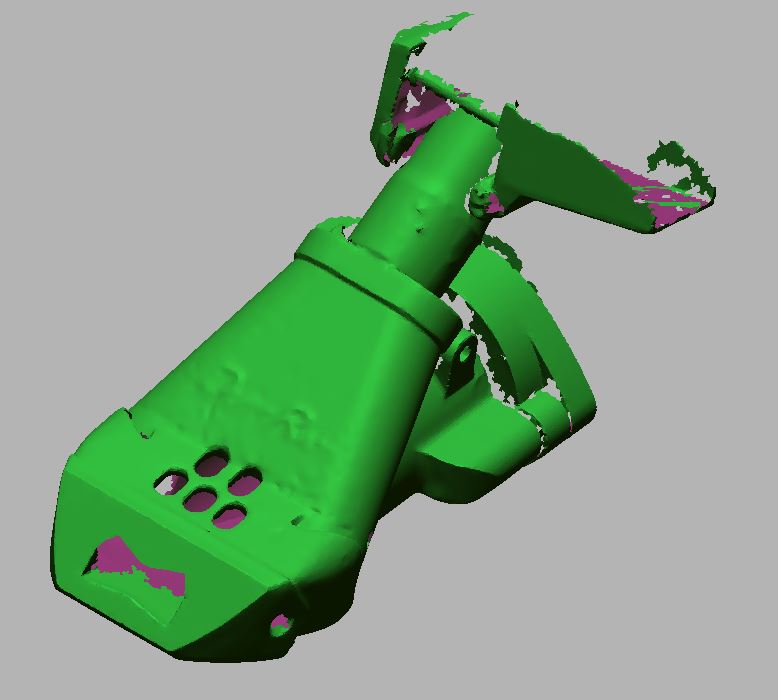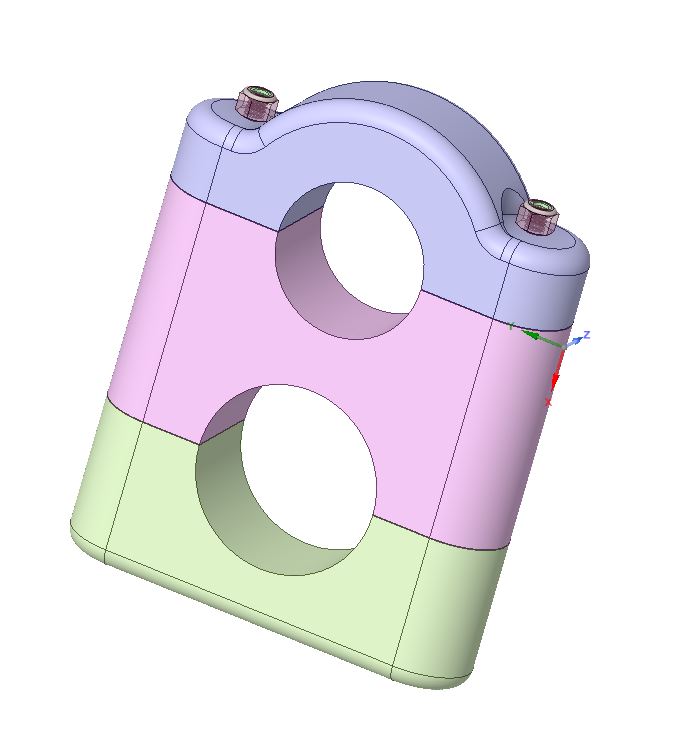 NEOMETRIX SOLUTION
Our customer at Central Florida Dust-Free Tile Removal wanted to redesign this system to something a little more simple, that would not break as easily.  He had the concept of using a 3D printed bracket to connect an aluminum vacuum tube to the chipper.  
Our engineers were able to scan the different components with the HandySCAN Black Elite 3D scanner, and use Geomagic Design X and Ansys SpaceClaim to design a perfectly fitting bracket.  The final design was 3D printed in durable ABS plastic on our INTAMSYS Funmat HT 3D printer.
The first iteration was tested, and found to be a little blocky in design.  So, the second iteration was tweaked for a more streamlined look.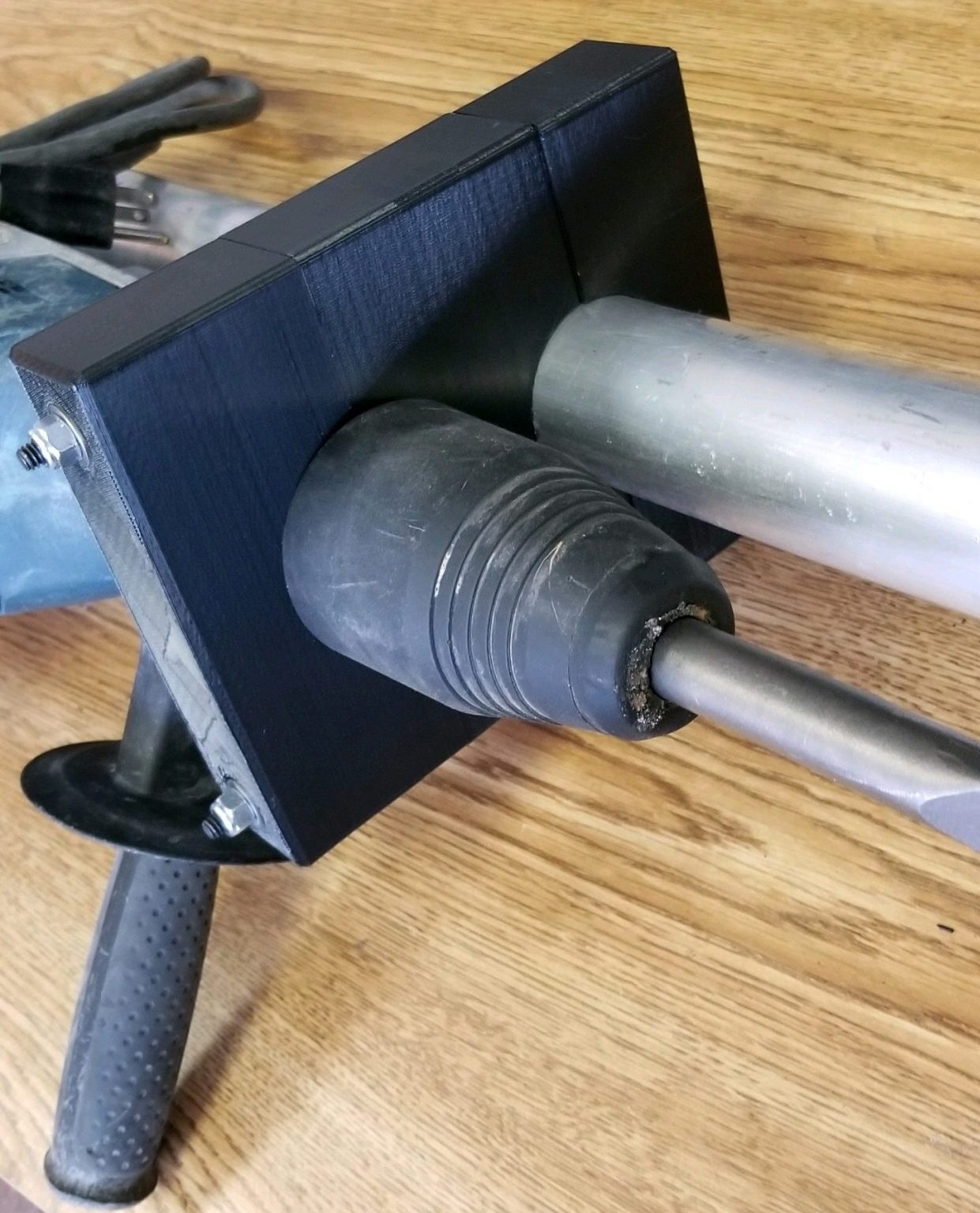 Initial Design – 3D Printed Bracket Assembly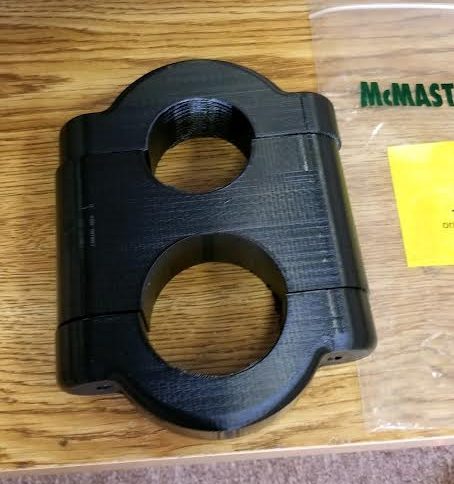 2nd Iteration – 3D Printed Bracket Assembly
NEOMETRIX ADVANTAGE
Combining 3D scanning with 3D printing for this type of project ensures that the initial design will fit with mating parts without issue.  3D printing allows for low-cost prototypes, and quick turn around on multiple design iterations, so a final design can be achieved quickly and cost effectively.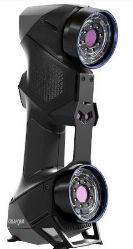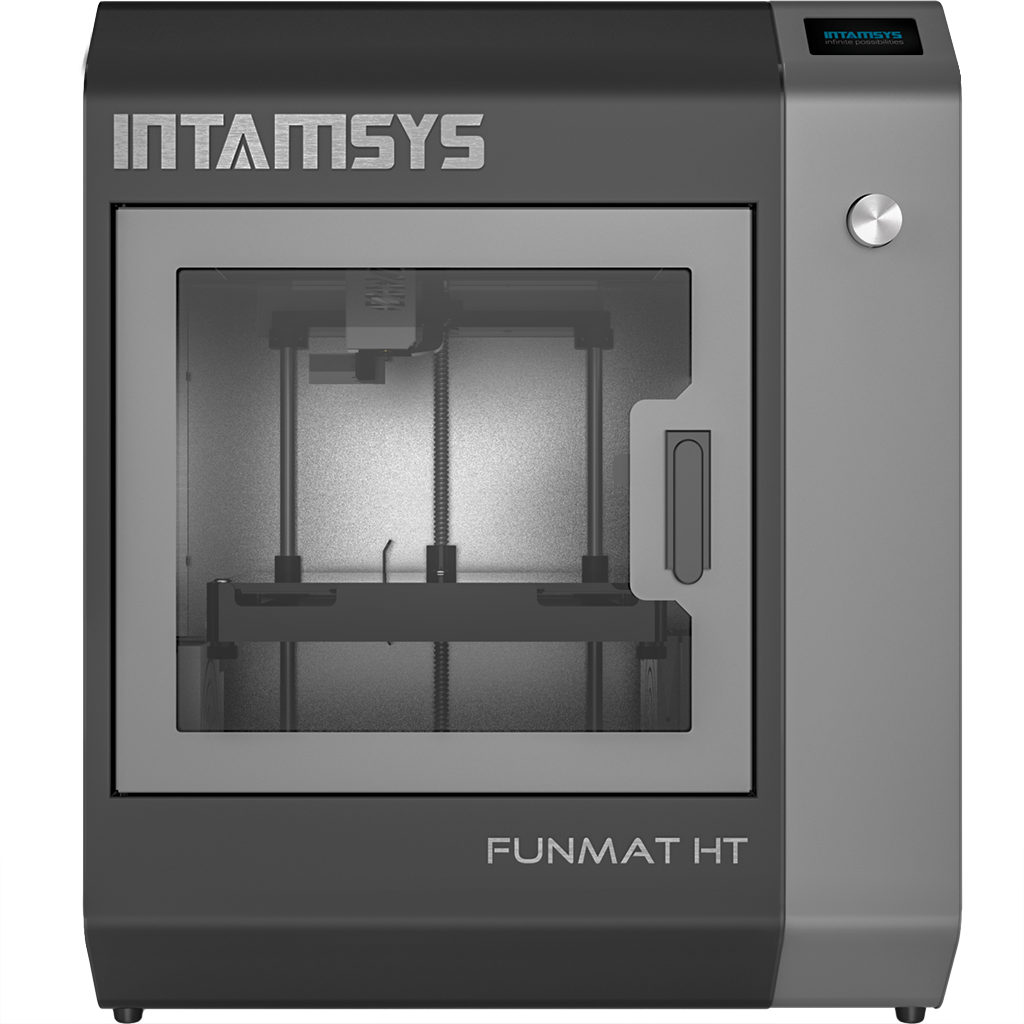 Geomagic Design X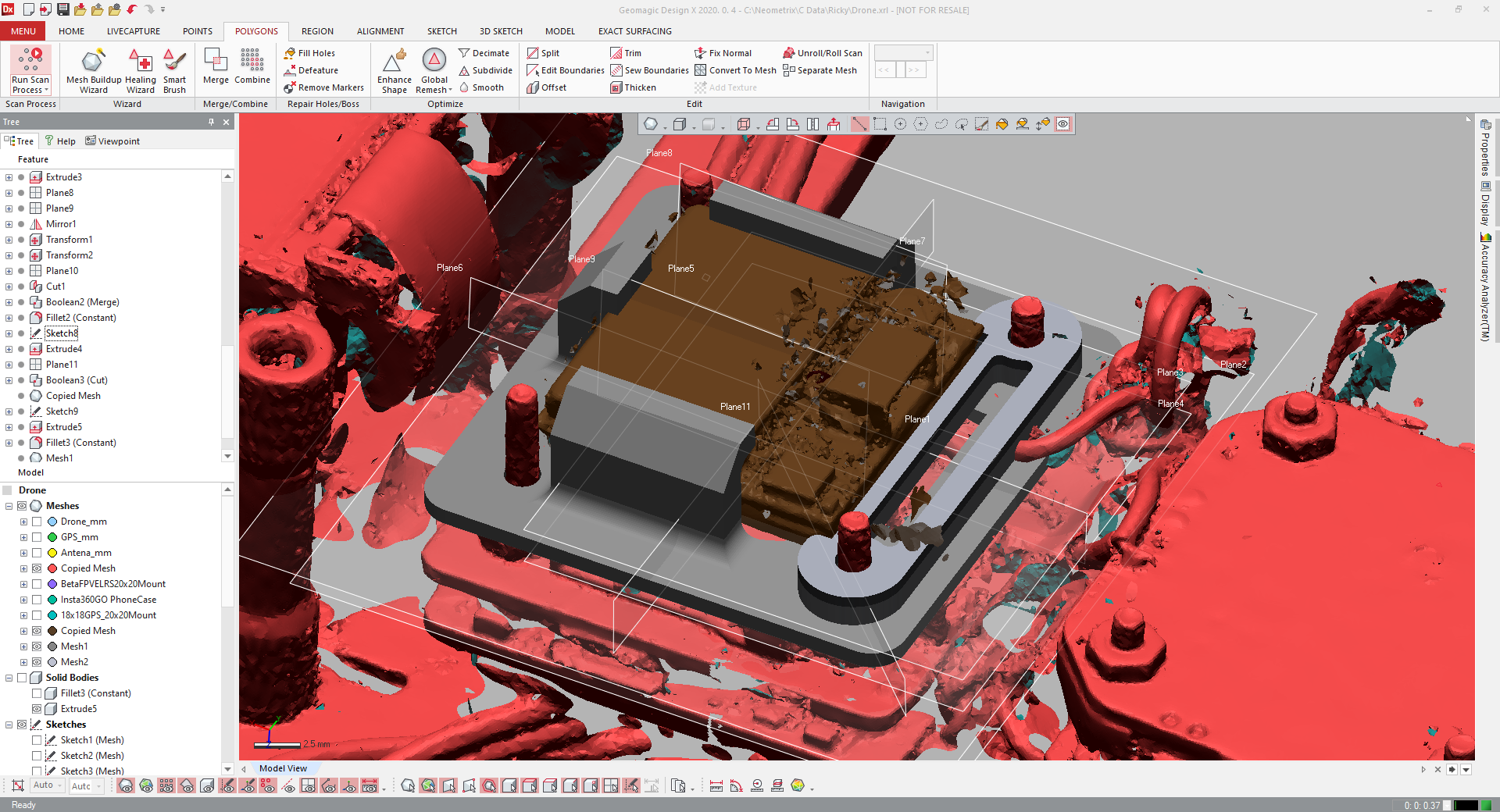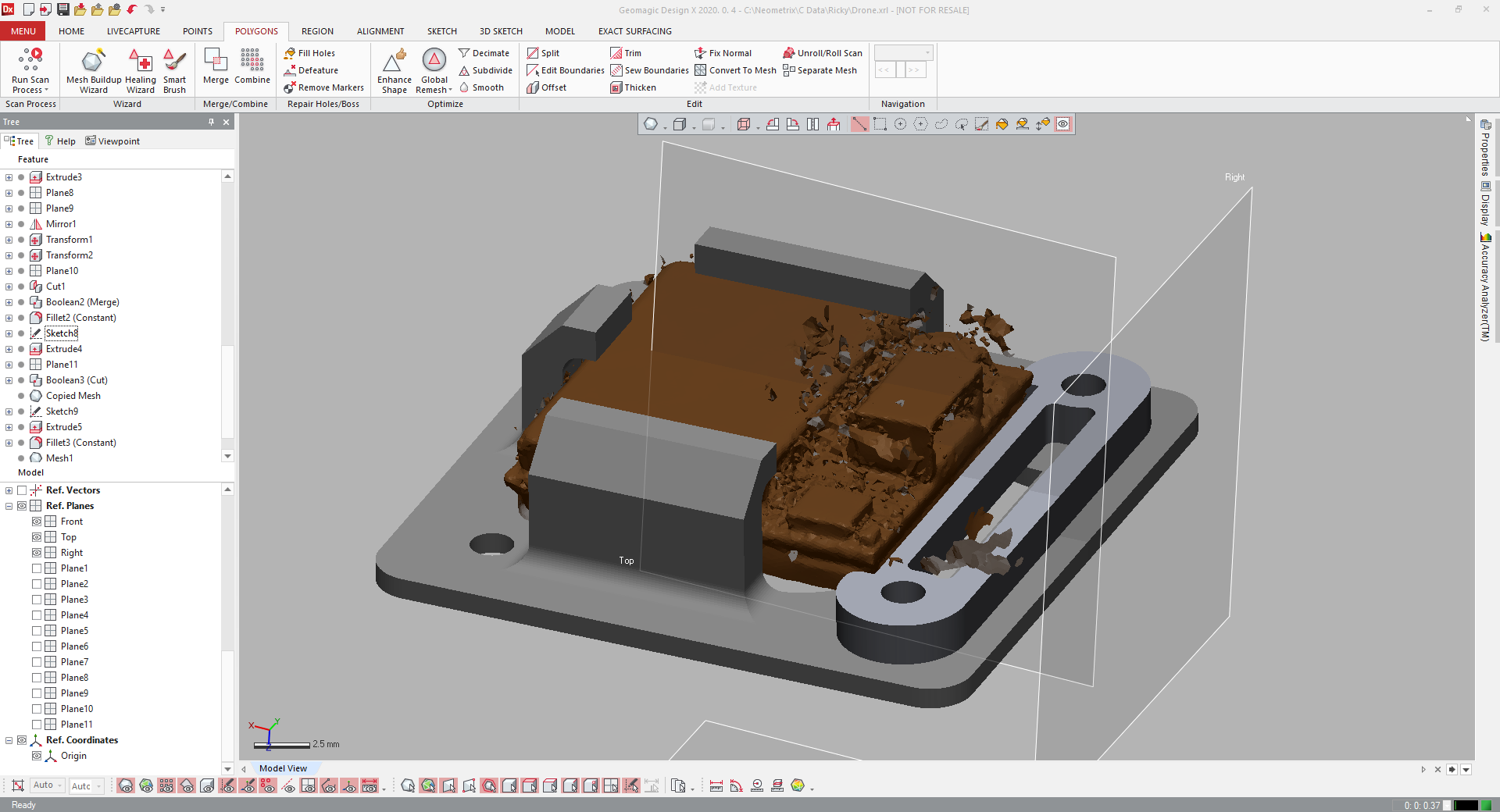 Your Source for 3D Equipment and Professional Services!