Ansys Discovery SpaceClaim
Powerful 3D CAD Tools for non-CAD Experts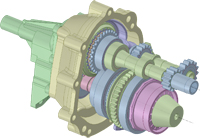 Discovery SpaceClaim from Ansys is the world's fastest and most innovative 3D direct modeler. Discovery SpaceClaim brings 3D solid modeling to the desktops of engineers and analysts who work in a 3D world but don't want to become experts in traditional parametric CAD modeling system.
Why Choose Ansys SpaceClaim?
Easy and rapid concept modeling & design of 3D parts, assemblies and drawings. Non-native CAD data can be imported and edited.
STL Files can be reverse engineering or autosurfaced in seconds.
Prepares, optimizes and edits all models for 3D printing.
Quickly creates manufacturing fixtures and process plans; optimizes and repairs models for toolpath generation.
Designs, imports, unfolds and optimizes sheet metal files for manufacturing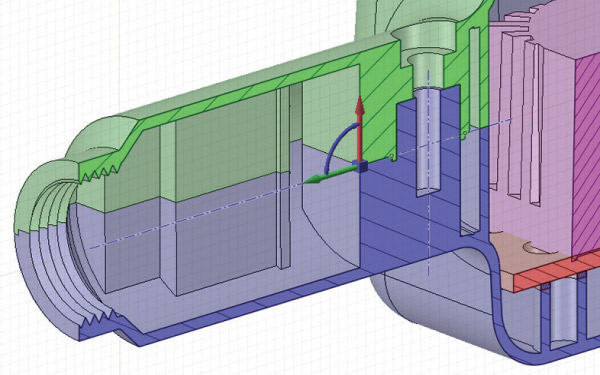 Short learning curve
Low entry price and total cost-of-ownership. Fast return on investment
Discovery SpaceClaim enables engineers to easily create concepts and prepare 3D designs for digital prototyping, analysis, and manufacturing. Discovery SpaceClaim is especially suited for engineers and designers who need a tool that enables simulation-driven product design for: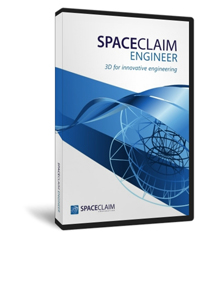 Concept Modeling
Bid Modeling
CAE Model Preparation
Companies with Lean Product Development initiatives
Manufacturing, including:
Additive manufacturing (rapid prototyping)
De-featuring and adjusting for NC programming
Sheet metal manufacturing
Mold manufacturing
Industrial Design
Jewelry Design

Powerful Features in Discovery SpaceClaim
Extending the Value of 3D to Everyday Engineering Communication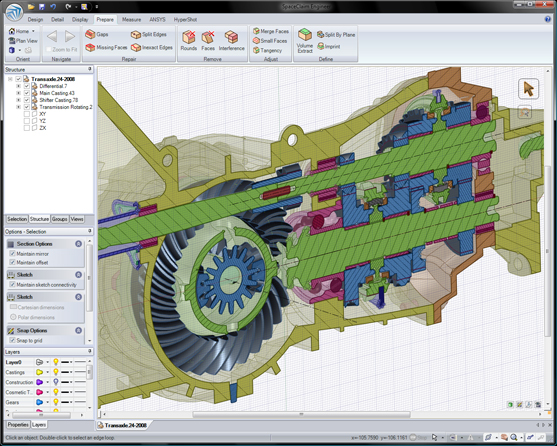 Discovery SpaceClaim Engineer helps engineers interact with CAD geometry in exciting new ways. Any engineer can make dramatic edit to models, conceptualize on-the-fly, and communicate quickly and easily with colleagues, customers, and suppliers. Engineering teams can finish projects with ease in a fraction of the time. Sales and business development groups can win more business by using Discovery SpaceClaim to communicate proposals in compelling, realistic 3D.
Discovery SpaceClaim's 3D Direct Modeling technology revolutionizes the way you think about working with 3D solid models because it lets you focus on your design without the complexity of traditional CAD. For example, you can reuse data without planning and remix geometry from other designs, even those created in CAD systems. You can take a design where it needs to go, even those created in CAD systems. You can take a design where it needs to go, regardless of how it was built or the CAD system in which it was created.
Create new concepts and share them with other engineers before entering the detailed design phase; together, you get the concepts right and avoid expensive last-minute design changes. From a blank slate, start drawing 3D shapes as easily and freely as you should on the back of a napkin. De-feature and simplify parts for analysis or manufacturing and optimize the design without being constrained by original modeling intent.
Benefits
Works with your in-house CAD and PLM tools
Eliminate waste caused by back and forth with CAD
Mix and match geometry from multiple sources to get the answers you need
Easy-to-use, easy-to-learn, low total cost of ownership (TCO)
Features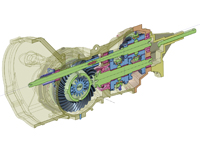 Read 2D and 3D CAD data, including native formats such as JT, STEP, and 3DPDF
Write data in formats suitable to CAD, such as JT, CATIA v5, and STEP
Edit geometry regardless of origin to suggest edits to the CAD team
Repair flawed or poorly-constructed models with push-button simple tools
Lightweight open for large assemblies
De-feature models to create Customer View Models (CVM), which are simplified representations that protect your Intellectual property (IP)
Perform real-time design reviews with customers and colleagues
Create 3D markup and drawings to communicate design changes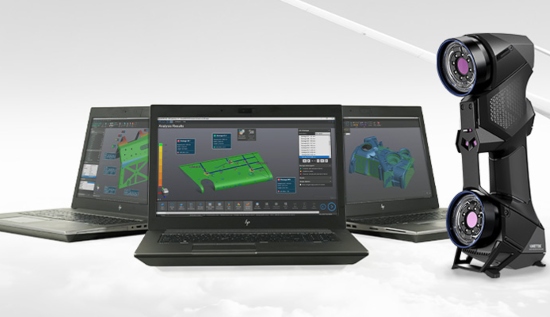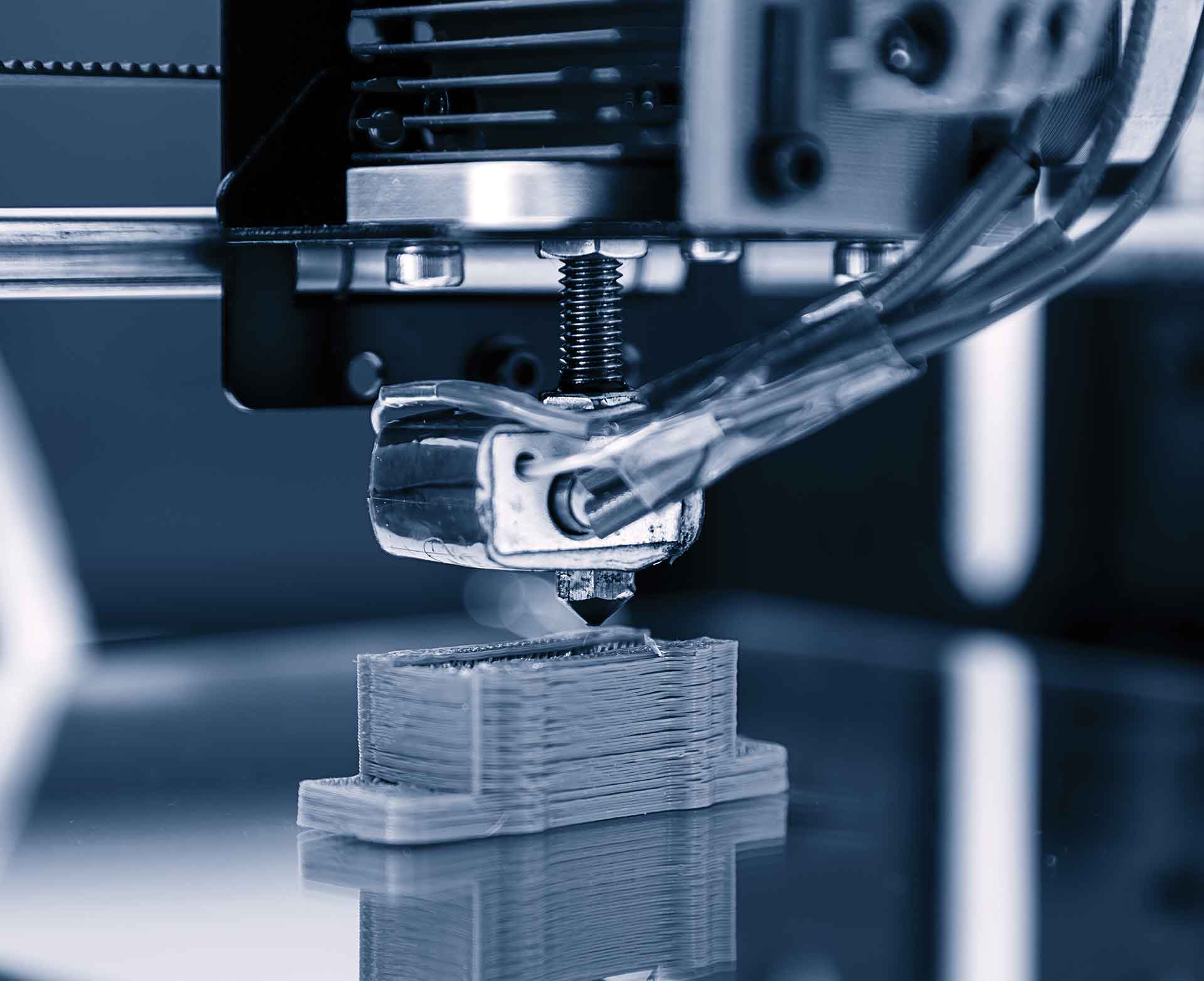 Specialized tools for 3D Scanning & 3D Printing
Unlike ordinary CAD systems, Discovery SpaceClaim has developed specialized tools to assist engineers in taking advantage of emerging technologies such as 3D Scanning and 3D Printing.
Reverse Engineering
Scanned data is typically exported from the scanner utility software as STL.  Discovery SpaceClaim can read those STL files and allows the user to create cross-section sketches for prismatic or geometric parts, and now also offers rapid surfacing in order to model more complex free-form shapes.  These tools rival those available in much more costly, specialized software products.
STL Editing
Discovery SpaceClaim's STL module allows you to import and fix STL files for 3D printing.  A series of innovative tools are also available for hybrid modeling between solid bodies and polygon meshes to allow for easy modifications of the original STL.
Learn More About SpaceClaim 3D Software!