Using the Right Tool for the Job
In the Australian and New Zealand automotive aftermarket, Ryco Filtersis one of the leading competitors in the industry. This iconic brand, which got its start in 1936, has an impressive reputation of designing and testing innovative filter solutions that are specified by global OEMs.
The company wholesales a wide range of products, including automotive oil, air, fuel, cabin, transmission, hydraulic, crankcase, urea and DPF filters—for over 65 vehicle makes and 363 models.
A New Aftermarket Opportunity Emerges
Ryco Filters conducts product R&D, prototyping and testing in its modern, one-of-a-kind filtration laboratory. Recently, the Engineering and Innovation team identified a unique market opportunity to cater to increasing market demand for vehicle-specific fitment kits to help owners who wanted to fit Ryco's crankcase filters and diesel pre-filters to their engines.
Engine bays of most vehicles, including 4×4 diesel engines, are already significantly compact, making it difficult to add any new products. The Ryco filters team decided to create a completely new range of high-quality accessory filter kits, which would include brackets, fittings and molded hoses. The goal was to make these popular filters fit much more easily in the engine bays.
Measurement Accuracy Challenges
The design team decided to create a kit that required no drilling or cutting of the engine bay. However, experts soon realized that accurately measuring the positions of existing mounting holes and studs was a tremendous challenge due to the tight engine bay locations.
Traditional measurement techniques were not delivering the level of accuracy required to achieve the perfect fitment between complex engine bay spaces and the new designs.
What's more: significant time was wasted during the process of trial and error when generating 3D printed parts for prototyping.
Turning to Creaform's 3D Scanners for Speed and Accuracy
The Ryco Filters team had considered 3D scanners in the past, but were not impressed with the level of performance. After turning to Hi-Tech Metrology for guidance, they discovered Creaform's HandySCAN BLACK|Elite 3D scanner, which offered unprecedented accuracy and speed.
Specialists can easily 3D map the engine bay in less time than before. Using 3D scanning and CAD software, they can more accurately and quickly pinpoint the engine bays' spaces, studs, welds, nuts, etc. Prototypes can be 3D printed and assessed in record time. The end result? exact kit fitment is often achieved after just one or two iterations.
The team has also created a digital library of engine bays and engine components to facilitate the design of future accessory products and kits.
Ryco Filters has carved an enviable edge in terms of accelerating its time to market. For one, thanks to the HandySCAN BLACK|Elite's 3D measurement accuracy, the new kits fit to a T in the engine bays almost immediately. Secondly, the team can start producing highly innovative and complex products in just weeks rather than months, significantly accelerating the company's time to market. The efficiency that 3D scanning brings has allow Ryco Filters to generate a ROI in just a few months.
Ask us about 3D scanning services and equipment!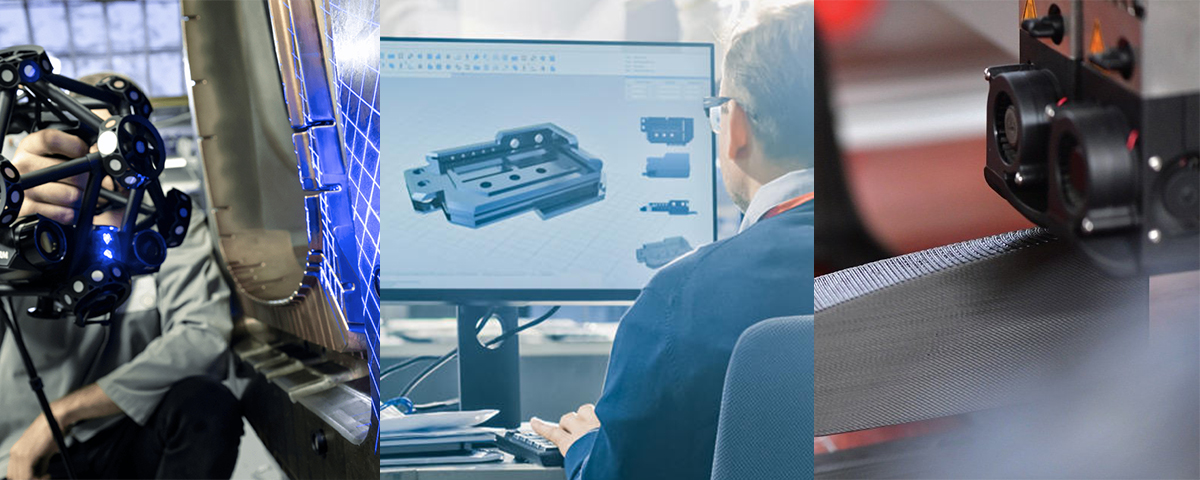 Original Article: https://www.creaform3d.com/blog/ryco-filters-getting-the-fit-right-the-first-time-with-creaform-3d-scanners/