At NeoMetrix, we are pleased to announce that 2023 marks our 20th year anniversary.  
So many things have changed over the past 20 years, but one thing remains the same:  we continue to strive to provide cost effective 3D products and services to help our customers improve their businesses.
Technology has improved by leaps and bounds in our 20 year history.  The tools we have today, from Creaform, FARO, Markforged, INTAMSYS, & BigRep are far superior to the tools we had available back in the early days of NeoMetrix.  Many projects, particularly in reverse engineering, can now be completed in hours instead of days… with a higher degree of accuracy, thanks to powerful solutions like Geomagic Design X.
The parts that we are 3D printing are also far superior to those early SLA's.  In a matter of hours, we can fabricate prototype parts, as well as tooling and fixtures.  Material strength has also improved to the point of being a suitable solution for low volume production.
We are so grateful to all of our industry suppliers, and all of our customers for supporting us for these many years.  And, we look forward to continuing these partnerships as we strive to help shape the future of engineering and manufacturing.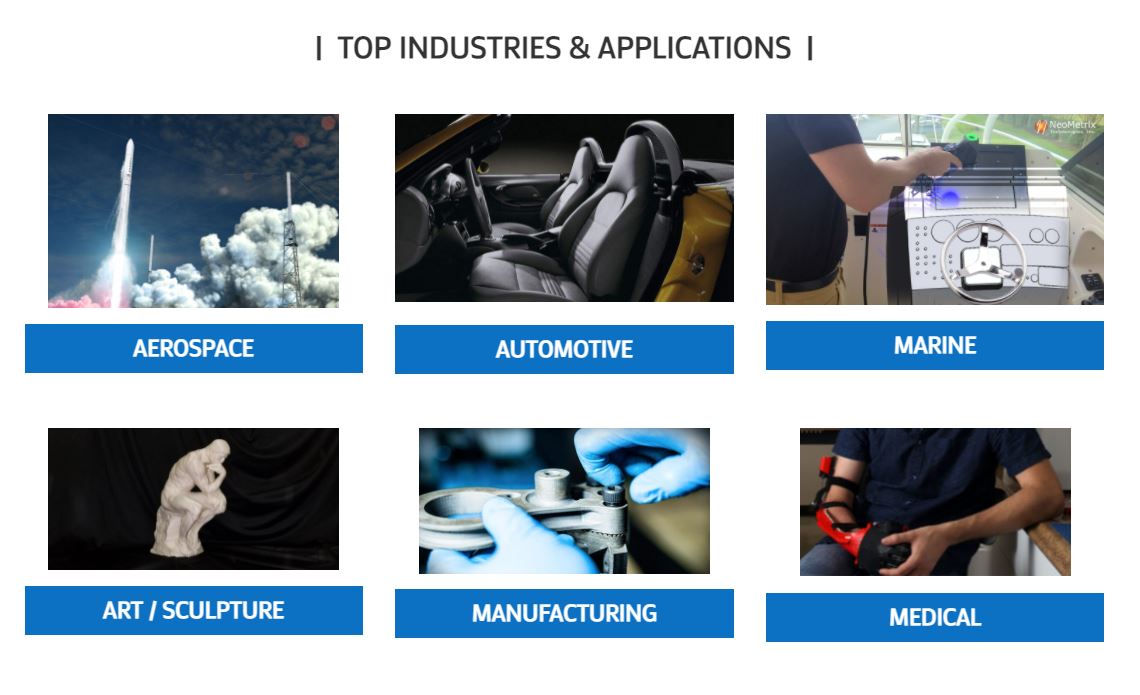 Businesses across the US are rapidly adopting the cutting-edge capabilities of 3D Scanning and Additive Manufacturing technologies. Companies and owners are seeing the opportunity to become a leader in the industry with the ability to give themselves a competitive edge when it comes to producing reliable and accurate products.
As these technologies can be complex, working with an experienced partner is essential to ensure successful integration in any application or industry. Our team is available for you and ready to provide a quick response to suit your needs. Reach out today!
For more information about 3D Printing solutions: