Take a Look at the Worlds First Printed Fiberglass Pool
You can get creative with your San Juan Baja Beach by customizing it to suit you perfectly. Fox and Friends reports that Lakeland, Florida-based San Juan Pools is 3D printing fiber glass swimming pools in days.
Baja Beach pool is 12'x25' and has ample room for you to be floating or just relaxing in the shallow end. The patent pending beach entry gives you all the benefits of a true oceanfront home without it taking up most of your pool. Now, relaxing in the comfort of your own home can be just like relaxing on a beachfront.
Not Just a Pool, But an Enviornment
This hot tub is an oasis in your backyard that you can enjoy all year long! The water from the overflow spills over two side steps and keeps helps keep these pools at just the right temperature – whether it be summertime without any rain whatsoever. Also, the large overlay design on the beach entry can be printed with anything you can imagine.
Streamlined Manufacturing Process
Don't waste time utilizing multiple pieces of machinery during your development process. With the combination of 3D Scanning,  3D Printing, and Reverse Engineering software, we can go from an existing part, to a 3d scan, to a perfectly meshed CAD model very quickly. Once scanned or by completing the design of a CAD model, clients can view the model's every dimension for approval before making any final changes to the design of your product!
 Through similar technology and processes, we have been able to prototype new parts, recreate outdated parts, and ensure industrial accuracy across every manufacturing project.
Go!SCAN Spark
HandySCAN Black Elite
MetraSCAN Black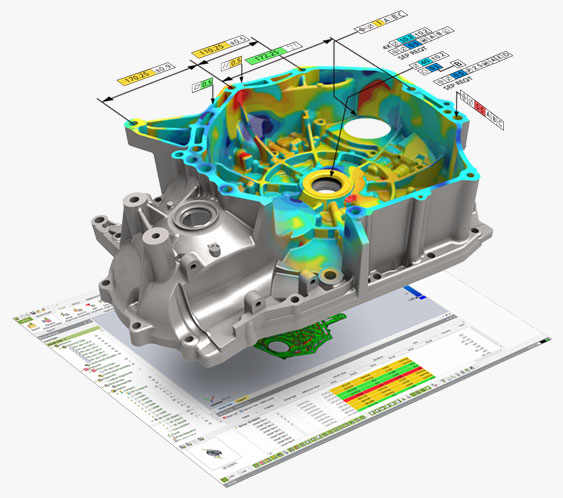 Geomagic Control X |  Geomagic Design X | Geomagic for Solidworks
For more information about 3D Printing solutions: