How Hyundai Design North America uses HandySCAN 3D for improving real-time design workflows
Opened in January 2003 and located in Irvine, California, Hyundai Design North America's design and technical center is a 90,000 square foot, $30 million state-of-the-art facility where automobile designers, engineers, model makers and other experts create new vehicles. The team offers alternative designs for its parent company based in South Korea.
Professional 3D Scanning Equipment & Services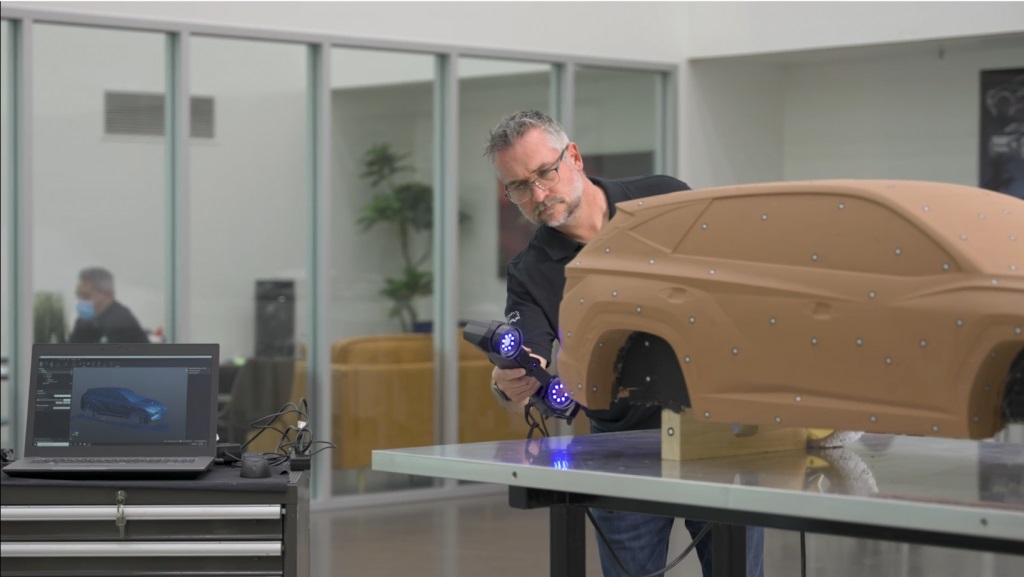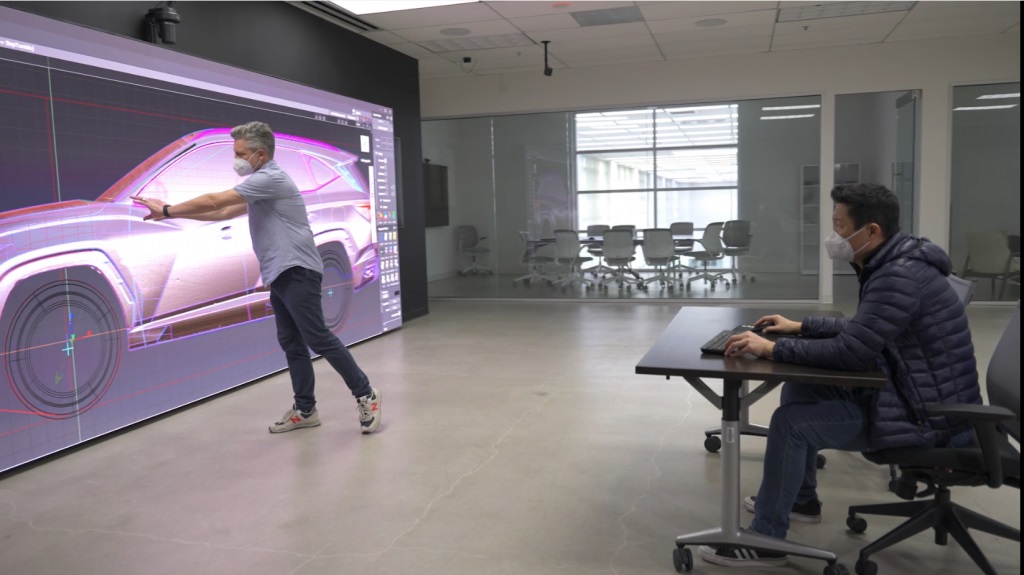 Legacy 3D scanners no longer fitted the performance bill
For years, Hyundai Design North America has been using 3D scanners as a complement to its clay modeling and design processes. However when the team realized they needed an upgrade in equipment it became clear how important this technology is actually being for them to stay current with trends while also creating new accurate designs!
"The scanners that we were previously using were too bulky and difficult to manage. The scanning process and post-processing times were long and required most modelers to step away from working on the clay," explained Rob Homer, Operations Modeling Manager at Hyundai Design North America. "This led to crucial time loss, especially when deliverables had hard target dates."
Rob and his team began checking out available 3D scanners that fit their requirements. "We wanted a 3D scanner that was compact, easily portable, fast and accurate. It also had to be compatible with our CAD software."
HandySCAN 3D: A clear front-runner in 3D scanning for designing vehicles in the automotive industry
"After looking into the various 3D measurement technologies out there, Creaform came on top for me with its HandySCAN 3D. It is a very good and reliable product at a very good price point," Rob added. He was equally impressed with its ease of use and speed.
Hyundai Design North America was able to seamlessly implement HandySCAN 3D into its existing design workflows for real-time development. Training users on the software was completed in a day. "The experience from purchasing the scanner to training was incredibly pleasant and professional."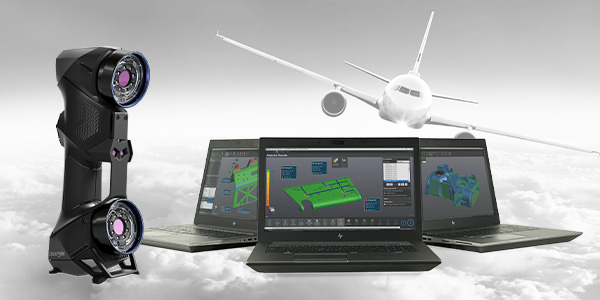 Once the 2D sketch is settled, digital modelers get to work on the 3D clay models and mill it out for verifications and fine-tuning. Changes are performed by hand on the clay model, which is then 3D scanned to acquire the digital representation of the modifications.
"The scanning process is quick and easy. We are able to scan selected areas of the model without disturbing anyone working around it," he said. "We can relay information to the digital team within minutes after finishing the scan." This quick turnaround time of the scan data to the digital modeler means that affected areas can be fixed quickly to mill the model again before final reviews.
Richard Gillespie, Senior Digital Modeling Manager, says that the 3D measurements enable the modelers and design team to know exactly where the clay models are landed in comparison with design criteria and styling boundaries. They can quickly identify and correct discrepancies. Designers can come to decisions faster thanks to the efficiency and accuracy HandySCAN 3D offers.
One of Rob's favourite aspects is HandySCAN 3D's simplicity. "My modeling team can use it independently without having to wait for another expert to do the scans for them. That makes our services a true one stop shop."
Hyundai Design North America will continue to improve their clay modeling workflows using 3D scanning in order to allow more time for the design process and refinement. We look forward to seeing the new designs hit the market!
Original Article: https://www.creaform3d.com/blog/hyundai-north-america-3d-scanning/

Ask us about 3D scanning services and equipment!