Geomagic Design X Essentials
Improve your modeling speed across common and challenging parts!
Bring physical parts into digital parametric CAD models with a reverse-engineering software that combines history-based CAD with 3D scan data processing. Developed by Oqton. Geomagic Design X Essentials is the industry's most comprehensive reverse engineering software, combining history-based CAD with 3D scan data processing so you can create feature-based, editable solid models compatible with your existing CAD software, for nearly half the price of the complete Design X software.
Geomagic Design X is the fastest path from 3D scan to CAD. It is the only software that combines robust 3D scan
processing and complete CAD design functionality, so you can reverse engineer virtually anything faster, more
accurately, and more reliably than any other method.
With the core capabilities of Geomagic Design X Essentials, you will benefit from streamlined modeling workflows as well as expanded modeling pathways for complex, revolved parts!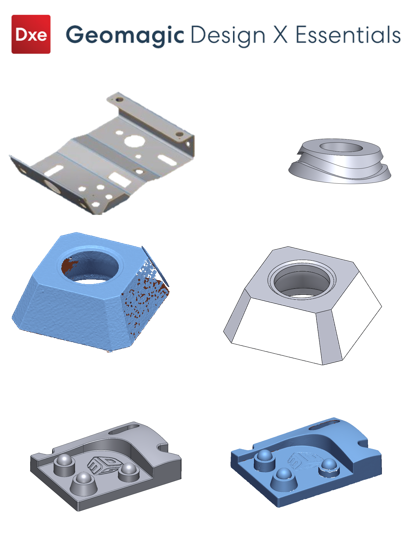 Want More Info on 3D Software Solutions?