BigRep EDGE 3D Printer
The Ultimate in Large Format 3D Printing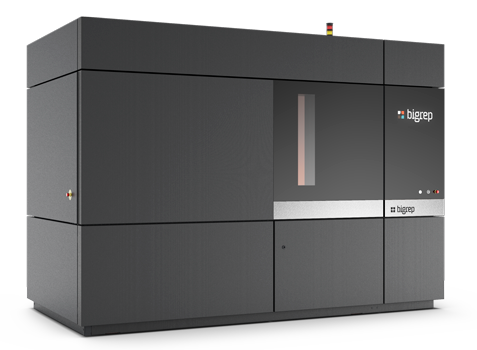 The BigRep EDGE is the industrial machine for the additive manufacturing of large-scale objects in demanding work environments. The EDGE employs engineering-grade thermoplastic materials for many applications, including:  end-use products, functional prototypes and composite tooling. The state-of-the-art Bosch Rexroth® motion control system, Metering Extruder Technology (MXT®), and a heated build chamber, the EDGE sets a new standard in additive manufacturing.
The BigRep EDGE was professionally designed and manufactured to print large industrial grade parts with high-end materials.  Its vast, temperature controlled build chamber and advanced industrial features ensure big results and transformative value for businesses in all industries.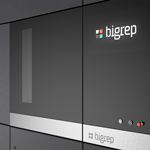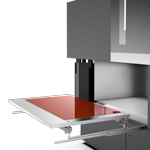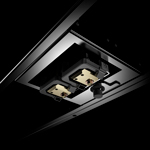 Metering Extruder Technology 
(MXT)
Speed & Precision
BigRep's all new Metering Extruder Technology (MXT) delivers exceptional performnce, providing both speed and accuracy.  This improved performance, one of the defining features of the EDGE, ensures that even your largest builds will be completed in record time.
Controlled Environment
The heated build chamber provides a controlled environment, allowign for the use of engineering-grade materials of up to 200°C . The EDGE also supplies a ventilation system which is compatible with standard factory environments, ensuring an even temperature in the chamber and safety for the operator.
Enormous Print Bed
The BigRep's EDGE offers enormous volume for maximum flexibility and large-scale industrial print capacity. The EDGE has a build size (1500 x 800 x 600 mm) and an advanced pull-out print bed, which ensures that even the largest, heavy prints are easily removed.
Intuitive & Accessible 
The EDGE places an emphasis on a positive user experience, with fully automated doors opening that provide easy access to the print bed from all sides. An intuitive graphical user interface (GUI) with an extra-large screen enables full control over the entire build process.
Want to Learn More About 3D Printers?