MRA Klement GmbH was founded in the early 1980s and has its roots in racing. Hence the name: MRA = Motorcycle Racing Accessories. In the early years, MRA produced products such as paneling, windshields and hump seats for racing. At the end of the eighties, MRA specialized exclusively in the development and production of motorcycle windshields.
For some time now,  the HandySCAN 307 3D scanner has been used to measure motorcycle fairing panels and their edges, and bores. In addition, attachment points on the motorcycle are scanned where retaining plates are to be mounted later. These are used when the motorcycle is, for example, a 'naked bike' without paneling. Prototypes are then created using 3D printing, are then tried out on the motorcycle and checked for accuracy of fit, fastening and roadworthiness. Modifications can easily be made on the PC. If everything fits, a mold is made for to produce final end-use parts.
Previously, MicroScribe (portable CMM) was used to collect data from trim panels and attachment points on the panel, which resulted in inaccurate data collection because it was only possible to collect information about the point being examined, not what was happening around it. The resulting 3D print of the prototypes was subsequently not always perfect, and the corresponding motorcycle thus had to be brought in repeatedly for rework. This also resulted in more 3D printing.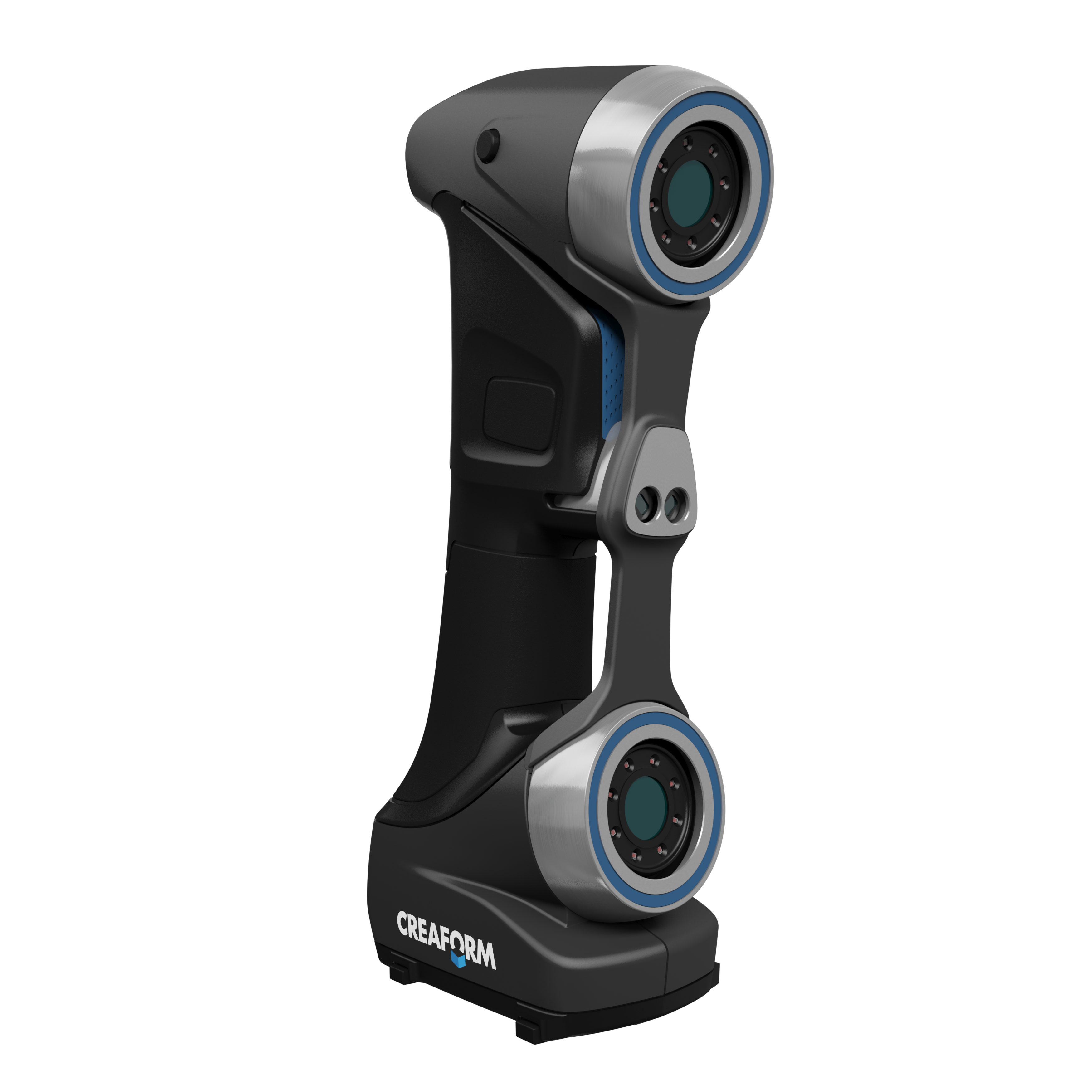 Creaform HandySCAN 307 –
3D Scanner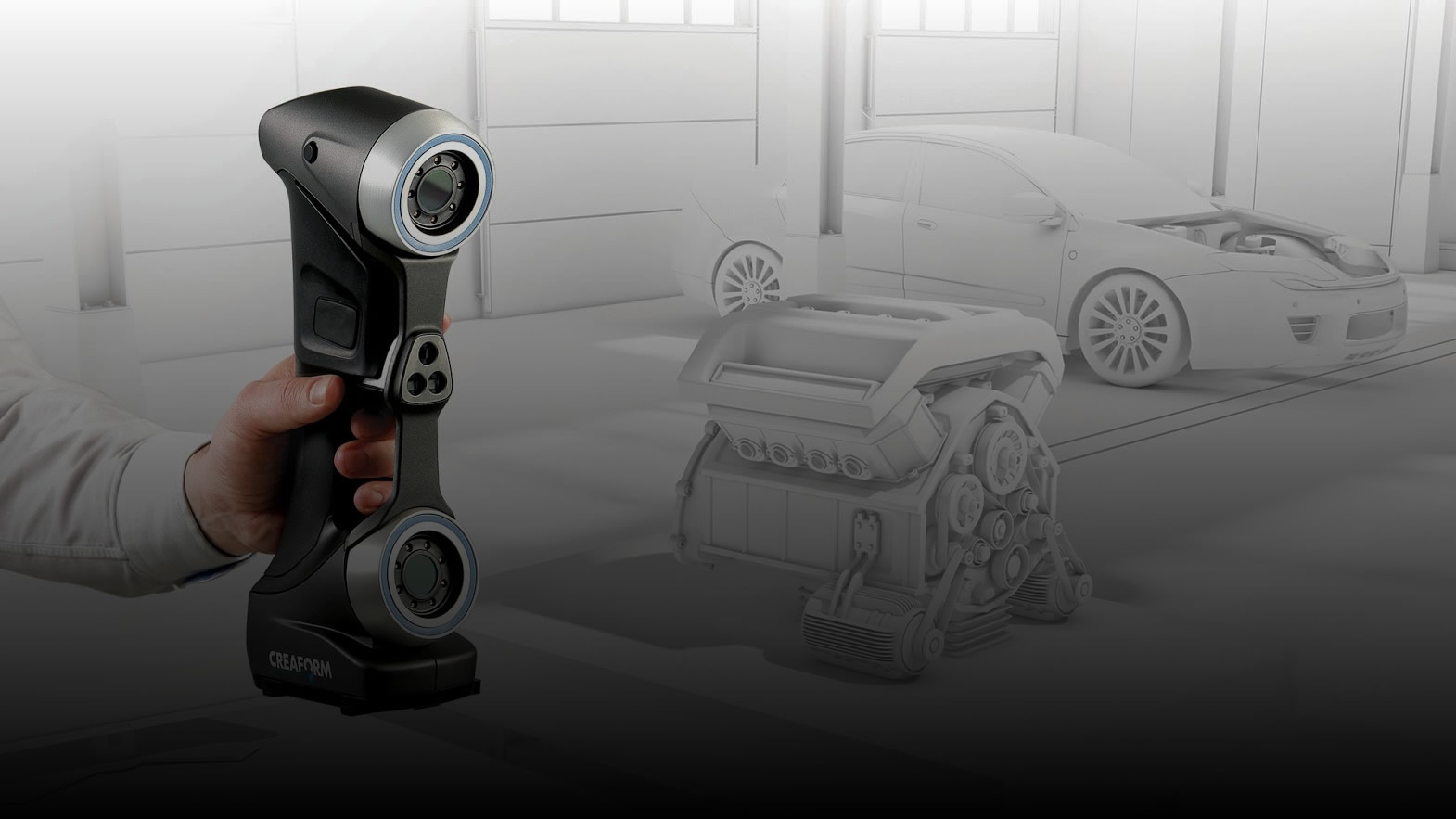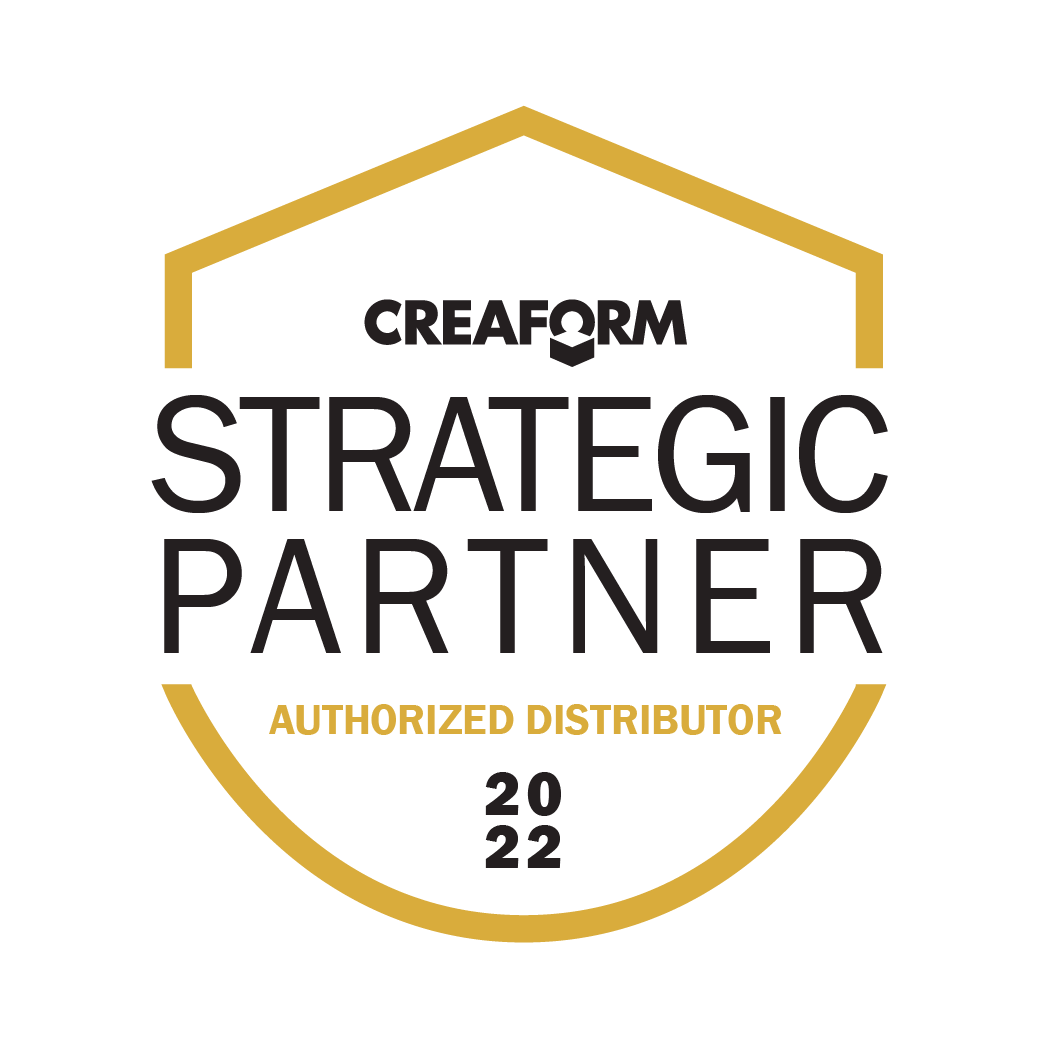 Therefore, before the acquisition of the 3D scanner, the technique used required a lot of manual work and time to create the mold. More trial and error and readjustments were necessary. So MRA set out to find a technique that could detect reflective and translucent surfaces. The aim was to ensure that an increase in efficiency went hand in hand with the use of the technology – time-consuming surface preparation was to be minimized.
The HandySCAN 3D from Creaform has now addressed those issues. It quickly and accurately captures comprehensive information about assembly points and their surroundings in real time, improving the product development process. This ensures that all 3D prints fit perfectly the first time, which eliminates rework.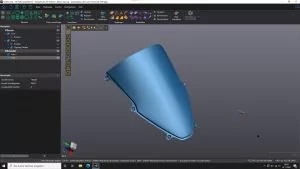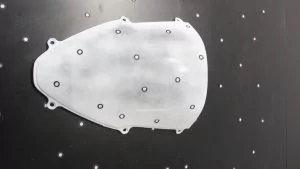 What was convincing?
Learning about the experiences of existing users of Creaform technology and the price/performance ratio finally convinced MRA Klement to purchase a HandySCAN 3D. The implementation was quite simple and operation was intuitive after a short time.
HandySCAN's 307 is a great solution for scanning any transparent surface, including windshields. However to get the most accurate reading of your car's condition you will need one of these special cans that sprays away after some time without leaving residue or damage on what it was applied too! This was one of the most important factors for MRA Klement.
Advantages of Creaform 3D Scanners
With the HandySCAN 307, MRA is now able to create, much faster, more accurate data images of the motorcycle and components.
Using the 3D scanner can ensure that the first printout of a prototype already fits. It is no longer necessary to have time-consuming rework.
The motorcycles no longer have to be brought at the company as often, which saves a lot of time and travel. As a result, the required data for the German Federal Motor Transport Authority (Kraftfahrtbundesamt, KBA) can now be created and archived more easily.
The company is also looking forward to project simulation in CAD, as the entire motorcycle can now be scanned. This is a great gain for MRA and over time will certainly provide a visual aid for future customers.
3D scanning technology is used on a regular basis. Without it, it would still be possible to implement the projects, but it would be much more expensive and time-consuming. The accuracy of the prototypes would also be diminished. There would also be additional trial and error.
Ask us about 3D scanning services and equipment!