By now, most of us have heard, at some level, about the potential of 3D printing. With this guide we are offering insights into the details, benefits, and the reality of 3D printing — the processes, materials and applications — as well as measured thoughts on where it might be heading. Hopefully find this to be one of the most comprehensive 3D printing resources available, and that no matter what your skill level is, there will be plenty information here that will further your knowledge.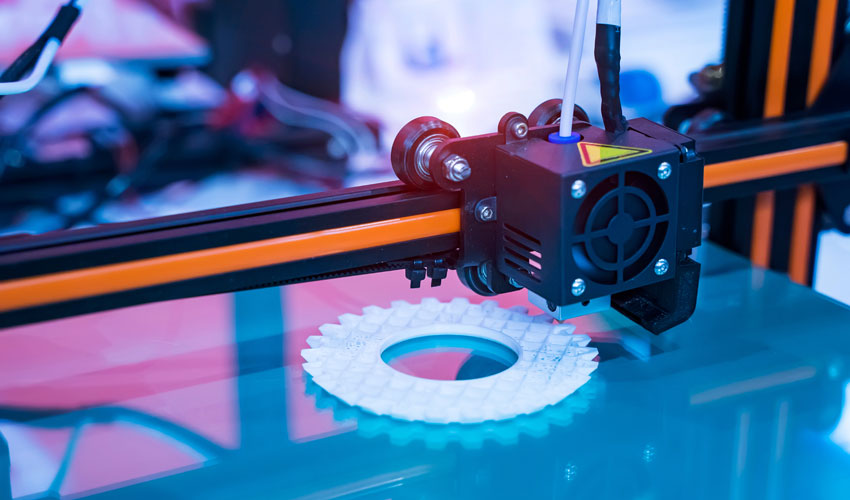 Basics
3D Printing — also known as additive manufacturing — has been quoted in the Financial Times and by other sources as potentially being larger than the Internet. Some believe this is true. Many others urge that this is part of the extraordinary hype that exists around this very exciting technology area. So what really is 3D printing, who generally uses 3D printers and what for ?
Overview
3D printing is a cost effective method to analyze your part designs before committing to the high cost of tooling development or the machining of production parts. Our 3D printers can produce parts in a variety of different photopolymer materials. Ultra fine layer thickness create accurate, clean, smooth and highly detailed 3-dimensional models for a variety of applications.
Technology
The different types of 3D printers each employ a different technology that processes different materials in different ways. It is important to understand that one of the most basic limitations of 3D printing — in terms of materials and applications — is that there is no 'one solution fits all'. For example some 3D printers process powdered materials (nylon, plastic, ceramic, metal), which utilize a light/heat source to sinter/melt/fuse layers of the powder together in the defined shape. Others process polymer resin materials and again utilize a light/laser to solidify the resin in ultra thin layers. Jetting of fine droplets is another 3D printing process, reminiscent of 2D inkjet printing, but with superior materials to ink and a binder to fix the layers. Perhaps the most common and easily recognized process is deposition, and this is the process employed by the majority of entry-level 3D printers. This process extrudes plastics, commonly PLA or ABS, in filament form through a heated extruder to form layers and create the predetermined shape.
Because parts can be printed directly, it is possible to produce very detailed and intricate objects, often with functionality built in and negating the need for assembly.
However, another important point to stress is that none of the 3D printing processes come as plug and play options as of today. There are many steps prior to pressing print and more once the part comes off the printer — these are often overlooked. Apart from the realities of designing for 3D printing, which can be demanding, file preparation and conversion can also prove time-consuming and complicated, particularly for parts that demand intricate supports during the build process. However there are continual updates and upgrades of software for these functions and the situation is improving. Furthermore, once off the printer, many parts will need to undergo finishing operations. Support removal is an obvious one for processes that demand support, but others include sanding, lacquer, paint or other types of traditional finishing touches, which all typically need to be done by hand and require skill and/or time and patience.
Processes
FFF – Fused Deposition Modeling
3D printing utilizing the extrusion of thermoplastic material is easily the most common — and recognizable — 3DP process. The most popular name for the process is Fused Deposition Modelling (FDM), due to its longevity, however this is a trade name, registered by Stratasys, the company that originally developed it. Stratasys' FDM technology has been around since the early 1990's and today is an industrial grade 3D printing process. However, the proliferation of entry-level 3D printers that have emerged since 2009 largely utilize a similar process, generally referred to as Freeform Fabrication (FFF), but in a more basic form due to patents still held by Stratasys. The earliest RepRap machines and all subsequent evolutions — open source and commercial — employ extrusion methodology. However, following Stratasys' patent infringement filing against Afiniathere is a question mark over how the entry-level end of the market will develop now, with all of the machines potentially in Stratasys' firing line for patent infringements.
The process works by melting plastic filament that is deposited, via a heated extruder, a layer at a time, onto a build platform according to the 3D data supplied to the printer. Each layer hardens as it is deposited and bonds to the previous layer.
Stratasys has developed a range of proprietary industrial grade materials for its FDM process that are suitable for some production applications. At the entry-level end of the market, materials are more limited, but the range is growing. The most common materials for entry-level FFF 3D printers are ABS and PLA.
SLA 3D prints can achieve resolutions as small as 25 microns, resulting in smooth, detailed surface finishes that are unrivaled by FDM and resemble injection molded parts. It is best suited for presentation or "proof of work" concept models, organic structures, parts with complex geometries, figurines, and other unique form prototypes.
Thanks to the UV laser's incredibly accurate curing process, SLA 3D prints offer tighter dimensional tolerances. This is because there is no thermal expansion during the fusion of layers, making it ideal for extremely accurate prototypes such as jewelry posts, medical implants, intricate architectural models, and other small components.
FDM vs SLA
The first step is to always decide on the best tool for the job. FDM and SLA both have their benefits and can be used to serve completely different tasks or in conjunction with multi-part assembly builds. If you're looking to create fine feature design prototypes, then SLA is the better option. Otherwise, FDM will be more versatile for parts across the production process, from designing, to manufacturing, to maintenance.
FFF – Fused Filament Fabrication
Fused Filament Fabrication (FFF), also commonly known by its trademarked name; Fused Deposition Modeling (FDM), works by depositing molten filament on top of itself in individual layers until the desired object's final geometry is formed. FFF is the most common – and usually most affordable – form of additive manufacturing technology available today.
In FFF 3D printing, polymer filament is pushed through an extruder that melts the material at a hot-end – similar to a hot-glue gun pushing solid glue sticks through its hot nozzle. The polymer material is then "printed" in layers as it is pushed through its nozzle, the diameter of which determines the layer size, and deposited onto a build platform (or "print bed") or preceding layers.
There is usually minimal post-processing required for parts printed with FFF technology beyond support structure removal – if they were necessary at all.
SLS – Selective Laser Sintering
Selective Laser Sintering (SLS) works by curing powdered material in successive layers as it is repeatedly spread throughout a build volume until the final object is formed. It is significantly less common than the other plastic technologies listed here, but is commonly used in metal additive manufacturing.
Similarly to SLA technology, the SLS process requires an abundance more material than is used to form the final object. However, there is little chance of material contamination and the required excess material serves a secondary purpose as a natural support structure.
Because SLS uses its powder material as a support for printed objects, it requires virtually no post-processing after the print has completed. It is capable of intricate detail but is a relatively slow and expensive process.
Materials
The materials available for 3D printing have come a long way since the early days of the technology. There is now a wide variety of different material types, that are supplied in different states (powder, filament, pellets, granules, resin etc). NeoMetrix utilizes MultiJet, PolyJet, CFF, FDM, SLS and SLA technologies for 3D printing.
Specific materials are now generally developed for specific platforms performing dedicated applications (an example would be the dental sector) with material properties that more precisely suit the application.
However, there are now way too many proprietary materials from the many different 3D printer vendors to cover them all here. Instead, this article will look at the most popular types of material in a more generic way. And also a couple of materials that stand out.
Plastics
Nylon, or Polyamide, is commonly used in powder form with the sintering process or in filament form with the FDM process. It is a strong, flexible and durable plastic material that has proved reliable for 3D printing. It is naturally white in colour but it can be coloured — pre- or post printing. This material can also be combined (in powder format) with powdered aluminium to produce another common 3D printing material for sintering — Alumide.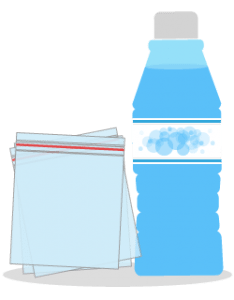 ABS is another common plastic used for 3D printing, and is widely used on the entry-level FDM 3D printers in filament form. It is a particularly strong plastic and comes in a wide range of colours. ABS can be bought in filament form from a number of non-propreitary sources, which is another reason why it is so popular.
PLA is a bio-degradable plastic material that has gained traction with 3D printing for this very reason. It can be utilized in resin format for DLP/SL processes as well as in filament form for the FDM process. It is offered in a variety of colours, including transparent, which has proven to be a useful option for some applications of 3D printing. However it is not as durable or as flexible as ABS.
LayWood is a specially developed 3D printing material for entry-level extrusion 3D printers. It comes in filament form and is a wood/polymer composite (also referred to as WPC).
Metals
A growing number of metals and metal composites are used for industrial grade 3D printing. Two of the most common are aluminium and cobalt derivatives.

One of the strongest and therefore most commonly used metals for 3D printing is Stainless Steel in powder form for the sintering/melting/EBM processes. It is naturally silver, but can be plated with other materials to give a gold or bronze effect.
In the last couple of years Gold and Silver have been added to the range of metal materials that can be 3D printed directly, with obvious applications across the jewellery sector. These are both very strong materials and are processed in powder form.
Titanium is one of the strongest possible metal materials and has been used for 3D printing industrial applications for some time. Supplied in powder form, it can be used for the sintering/melting/EBM processes.
Ceramics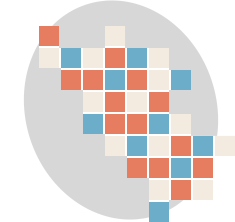 Ceramics are a relatively new group of materials that can be used for 3D printing with various levels of success. The particular thing to note with these materials is that, post printing, the ceramic parts need to undergo the same processes as any ceramic part made using traditional methods of production — namely firing and glazing.
Paper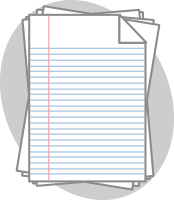 Standard A4 copier paper is a 3D printing material employed by the proprietary SDL process supplied by Mcor Technologies. The company operates a notably different business model to other 3D printing vendors, whereby the capital outlay for the machine is in the mid-range, but the emphasis is very much on an easily obtainable, cost-effective material supply, that can be bought locally. 3D printed models made with paper are safe, environmentally friendly, easily recyclable and require no post-processing.
Bio Materials
There is a huge amount of research being conducted into the potential of 3D printing bio materials for a host of medical (and other) applications. Living tissue is being investigated at a number of leading institutions with a view to developing applications that include printing human organs for transplant, as well as external tissues for replacement body parts. Other research in this area is focused on developing food stuffs — meat being the prime example.
Food
Experiments with extruders for 3D printing food substances has increased dramatically over the last couple of years. Chocolate is the most common (and desirable). There are also printers that work with sugar and some experiments with pasta and meat. Looking to the future, research is being undertaken, to utilize 3D printing technology to produce finely balanced whole meals.
Other
And finally, one company that does have a unique (proprietary) material offering is Stratasys, with its digital materials for the Objet Connex 3D printing platform. This offering means that standard Objet 3D printing materials can be combined during the printing process — in various and specified concentrations — to form new materials with the required properties. Up to 140 different Digital Materials can be realized from combining the existing primary materials in different ways.
Applications & Everyday Use
Your content goes here. Edit or remove this text inline or in the module Content settings. You can also style every aspect of this content in the module Design settings and even apply custom CSS to this text in the module Advanced settings.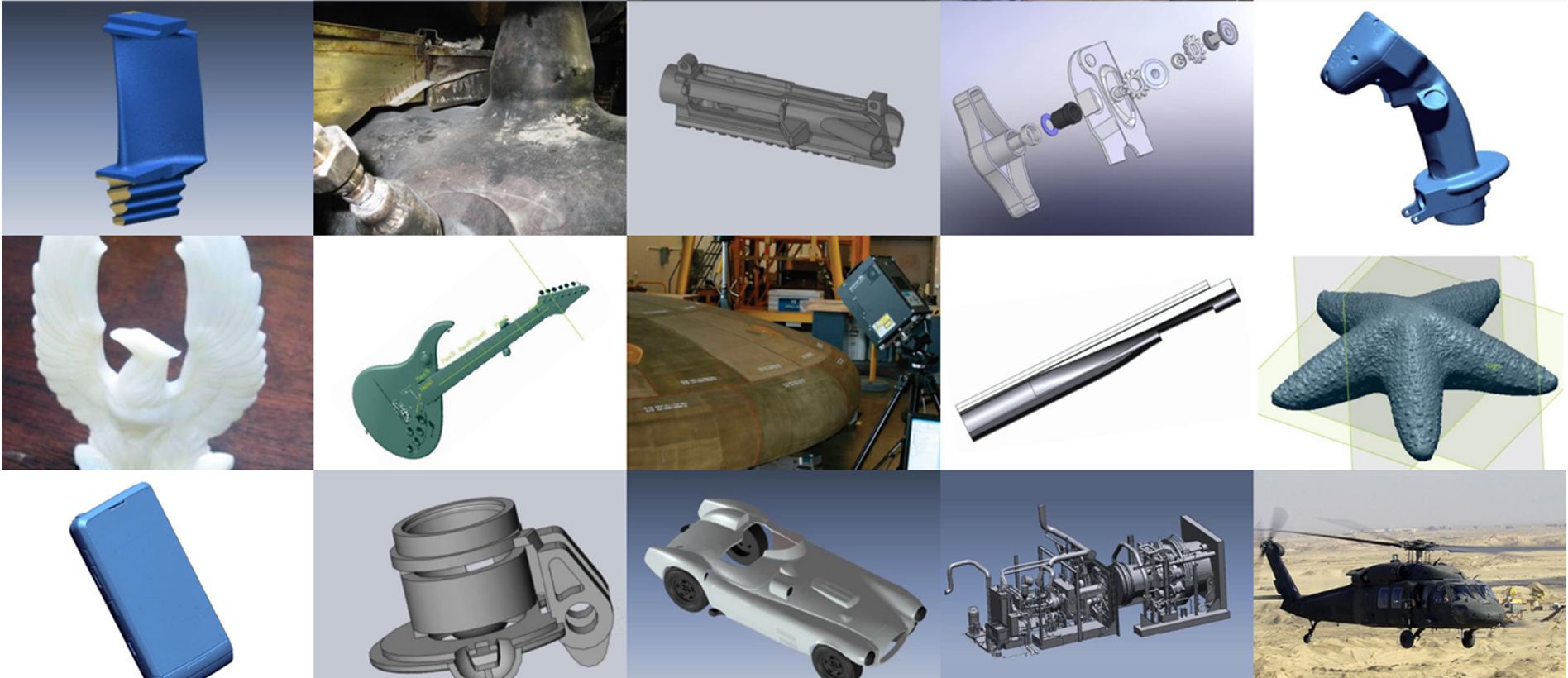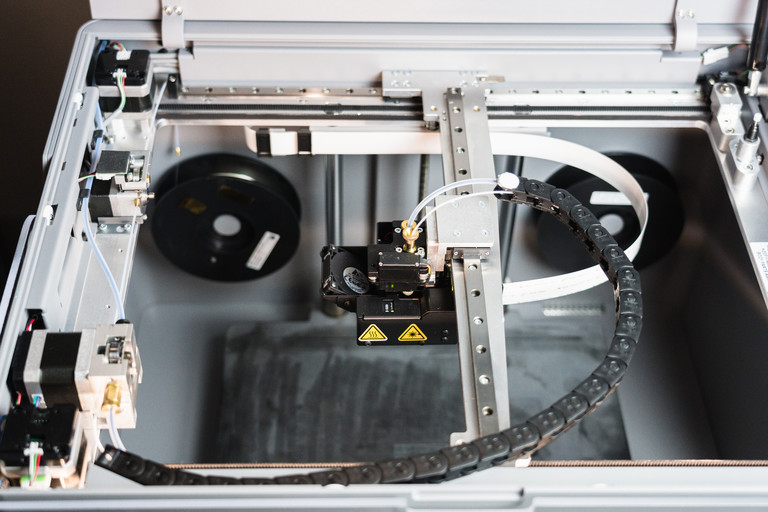 3D Printing Benefits & Value
3D printing, whether at an industrial, local or personal level, brings a host of benefits that tradional methods of manufacturing (or prototyping) simply cannot.
Customization
3D printing processes allow for mass customisation — the ability to personalize products according to individual needs and requirements. Even within the same build chamber, the nature of 3D printing means that numerous products can be manufactured at the same time according to the end-users requirements at no additional process cost.
Complexity
The advent of 3D printing has seen a proliferation of products (designed in digital environments), which involve levels of complexity that simply could not be produced physically in any other way. While this advantage has been taken up by designers and artists to impressive visual effect, it has also made a significant impact on industrial applications, whereby applications are being developed to materialize complex components that are proving to be both lighter and stronger than their predecessors. Notable uses are emerging in the aerospace sector where these issues are of primary importance.
Tool-less
For industrial manufacturing, one of the most cost-, time- and labour-intensive stages of the product development process is the production of the tools. For low to medium volume applications, industrial 3D printing — or additive manufacturing — can eliminate the need for tool production and, therefore, the costs, lead times and labour associated with it. This is an extremely attractive proposition, that an increasing number or manufacturers are taking advantage of. Furthermore, because of the complexity advantages stated above, products and components can be designed specifically to avoid assembly requirements with intricate geometry and complex features further eliminating the labour and costs associated with assembly processes.
Sustainable / Environmentally Friendly
3D printing is also emerging as an energy-efficient technology that can provide environmental efficiencies in terms of both the manufacturing process itself, utilising up to 90% of standard materials, and, therefore, creating less waste, but also throughout an additively manufactured product's operating life, by way of lighter and stronger design that imposes a reduced carbon footprint compared with traditionally manufactured products.
Furthermore, 3D printing is showing great promise in terms of fulfilling a local manufacturing model, whereby products are produced on demand in the place where they are needed — eliminating huge inventories and unsustainable logistics for shipping high volumes of products around the world.
Start 3D Printing Today with NeoMetrix