3D Scanning parts is faster and more efficient than any other form of capturing measurements. Scanning captures all edge breaks, fillets, chamfers, and other aspects that may have been missed during the design process. With a complete and detailed representation of the part, you can use GD&T (geometric dimensioning and tolerancing) tools like Geomagic Control X to further analyze the size, form, orientation, and location of features. Control X can measure various dimensions and includes automation and interactive reporting for easy communication with other teams. 
GD&T guarantees with 100% certainty that a part will fit and function properly at the assembly level, saving time and money. GD&T also helps convey the design intent of the part, which a conventional drawing or model cannot do.
Check out Geomagic Control X to streamline manufacturing problem-solving with 3D scan-based part inspection and GD&T tools.
Professional Metrology Software –
Ensure Quality Everywhere

Geomagic Control X offers three software packages to best fit your inspection needs:
– Essentials
– Essentials Connect
– Professional
Analyze and Inspect
Inspect products in a fraction of the time
Capture a comprehensive set of data for comparison
Perform in-depth product and process assessment
Automation designer lets you reuse existing inspection workflows
Collaborate on the inspection process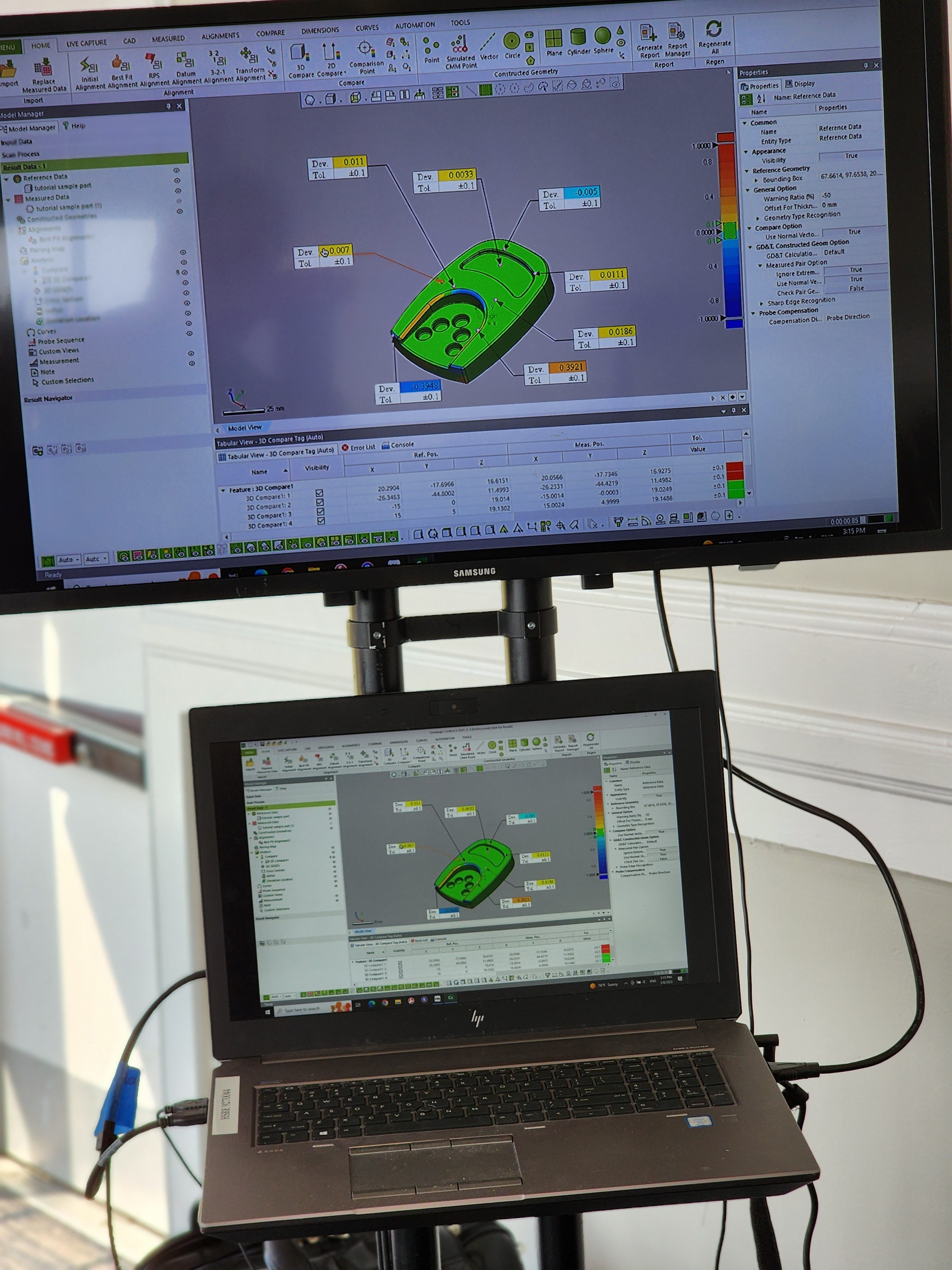 Top Features:
Customization and automation of inspection workflows using Visual Scripting
Scan with Hexagon Structured Light Scanners within Control X
Productivity and efficiency improvements for handling meshes
Update native CAD file import along with PMI for most formats
Unequal tolerance zone for surface profile
Use mesh as reference data
Improved CAD tessellated mesh segmentation
For More Info on NeoMetrix 3D Solutions:
Call anytime:
888-696-7226
neometrixtech.com