Register for our OPEN HOUSE on September 23rd, in Lake Mary, FL!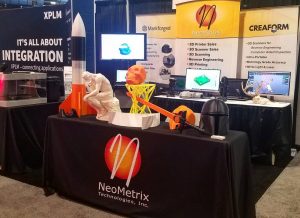 All-around Satisfaction
Bräutigam was able to save time and money by using the HandySCAN 3D. The elimination of external measuring services makes development more flexible, reduces production time, and allows the company to calculate more economically. Since the Creaform measuring system has been in use, the quality level at Bräutigam has been further improved. It is now possible to respond quickly to a wide variety of measuring and scanning tasks. It was also important to have a very accurate, detailed scan resolution, as this naturally facilitates design and data feedback.
In the meantime, the 3D scanner is used by the company for almost all projects either directly for measuring and evaluating components or indirectly for quality control of tools and gages. By gaining the possibility of reverse engineering, Bräutigam can now carry out new and interesting projects in this field.
Jonas Boxhorn, responsible for metrology & quality assurance at Bräutigam GmbH, is enthusiastic: "The HandySCAN 3D from Creaform is a measuring system that is easy for anyone to learn and that can record and evaluate measurement data in a quick and simple way. We are thrilled with the possibilities offered by the system, and the savings potential we have by using the 3D scanner is enormous."
ORIGINAL ARTICLE WRITTEN BY CREAFORM – https://www.creaform3d.com/blog/inspection-control-and-documentation-of-carbon-fiber-race-car-components/
Ask us about 3D scanning services and equipment!