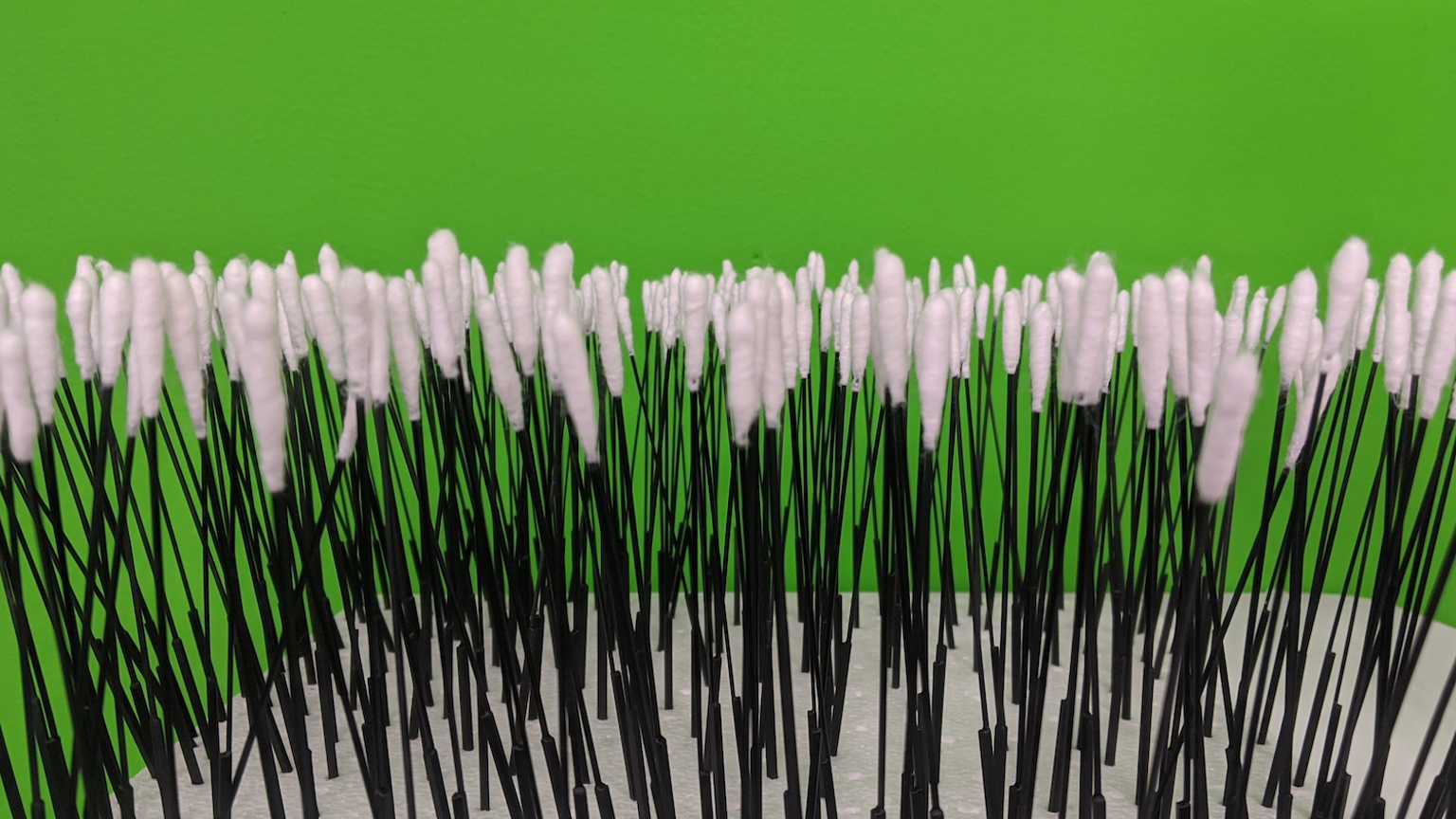 Metal and carbon fiber 3D printer manufacturer Markforged is partnering with Neurophotometrics to produce Fiberflex Rayon, a 3D printed nasopharyngeal (NP) swab for use in diagnostic testing for COVID-19. The team is currently producing 10,000 swabs per day, with plans to scale to 100,000 per day.
"Identifying COVID-19 infected patients is the best way to slow down the spread of the disease, but we're seeing a lot of issues with wide-scale testing," said Greg Mark, CEO and founder of Markforged. "There are massive shortages of nasal swabs and to make matters worse, hospitals are reporting false negatives with the current swabs on the market."
In a collaborative effort by the San Diego COVID Research Enterprise Network (SCREEN) Initiative — a group of scientists, students, research institutions, and many more in the San Diego area — Neurophotometrics, Rady Children's Hospital-San Diego, the Scripps Research Institute, and the University of California San Diego designed and tested the 3D printed swabs with fifty volunteers.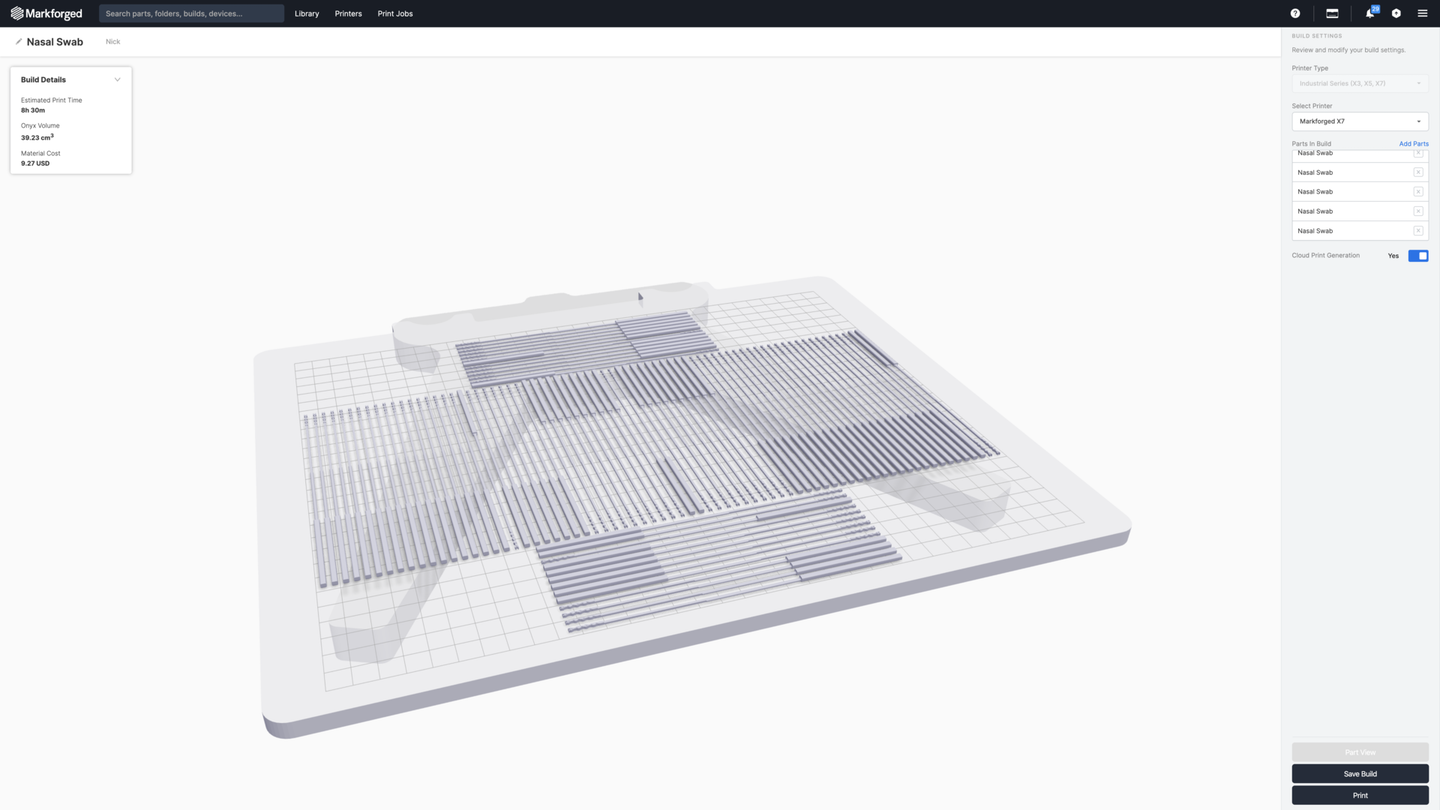 Patients that were confirmed to be positive for COVID-19 were retested three to fourteen days later with both the commercial swab and the 3D printed swab. Testing with the commercial swab detected the virus in most, but not all of the patients, while all of the 3D printed swabs came back positive, suggesting the 3D printed swab may be more efficient at collecting viral particles and may reduce the rate of false negatives. The 3D printed design couples a 3D printed nylon swab base with a wrapped rayon tip to gather the viral specimens. The nasopharyngeal swabs must be both flexible enough to enter the nasal cavity and strong enough to withstand significant mechanical force or torsion without breaking or shearing.
The 3D printed swab has been evaluated in testing to ensure it meets the mechanical demands of clinical use and assessed to be comparable to the mechanical performance of commercial swabs. "Neurophotometrics collaborated with Markforged and medical professionals to scale this 3D printed swab at a rapid pace," said Sage Aronson, CEO, and Founder of Neurophotometrics. "Markforged 3D printing enabled us to test more than 50 prototypes in 36 hours. And in the last two weeks, we've turned an idea into a viable product that's going to save lives." Rady Children's Purchases 30,000 Fiberflex Rayon Swabs The 3D printed swabs completed clinical validation with the institutional review board (IRB) at Rady Children's and the University of California San Diego this week, and the hospital has now ordered 30,000 swabs from Neurophotometrics to test patients within their facility.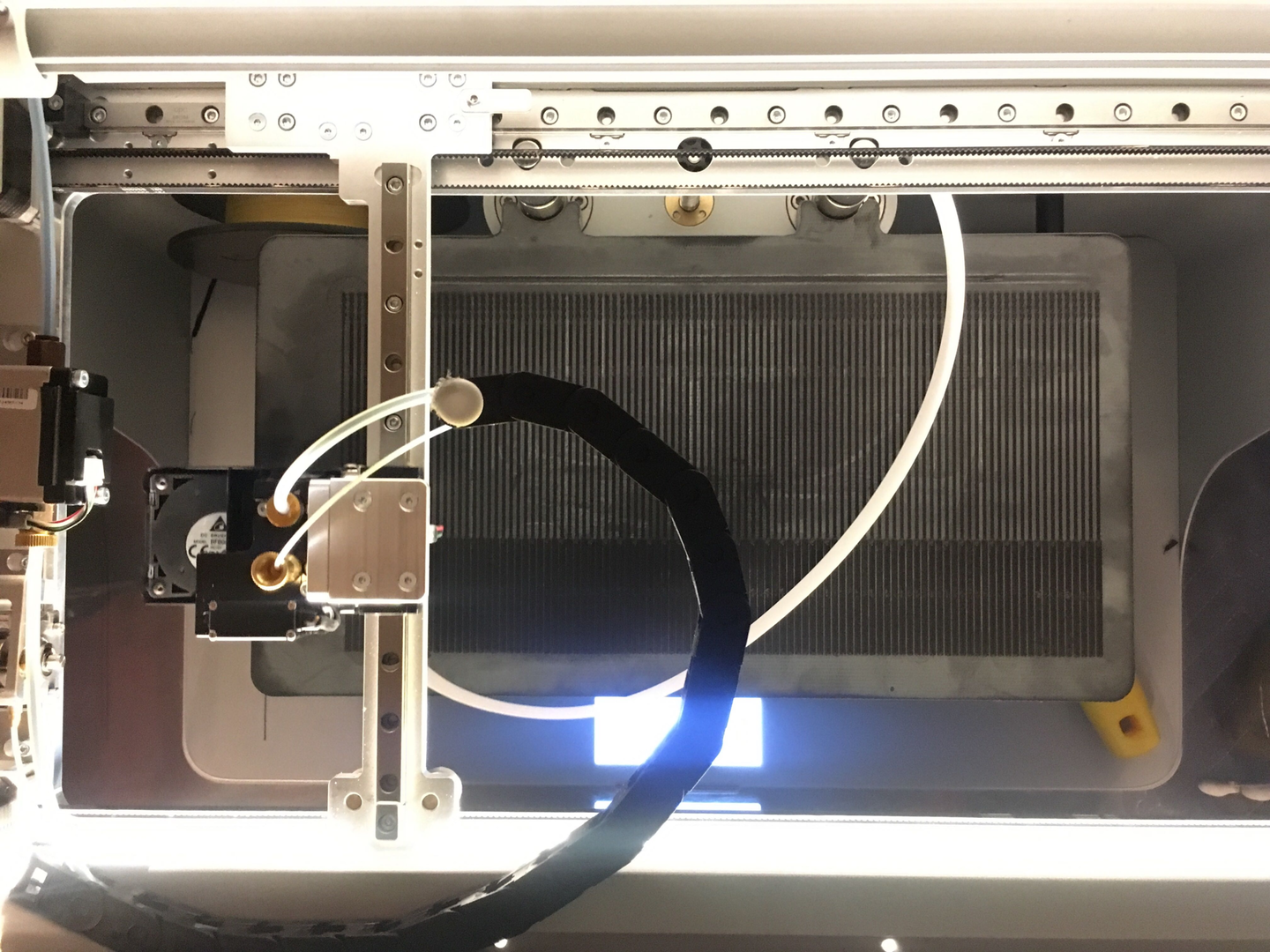 "We saw an urgent need for swabs for testing, and quickly formed a partnership between academia and industry to come up with designs and test them — and it's incredible what has been achieved in such a short period of time. When early tests came back positive on the new design and manufacturing process, we needed to figure out how to scale to provide this solution to as many people as possible. Markforged is stepping forward in a huge way to build upon the work this collaboration has achieved. Scaling the swabs to millions will help save lives and further flatten the curve. Innovation and 3D printing are saving lives," said Justin Ryan, director and research scientist at the 3D Innovations Lab at Rady Children's. 
"Containing the novel coronavirus infection is a challenge that goes beyond any one company or institution," said Nicole Coufal, MD, Ph.D., a pediatric critical care physician at Rady Children's and assistant professor at University of California San Diego School of Medicine. "When it became clear that a shortage of swabs hurts our efforts to extend testing for COVID-19 and hampers our ability to effectively identify affected individuals we knew that we brought together an innovative team that could help us make meaningful progress to have the tools needed in this fight. Together, the San Diego COVID Research Enterprise group, including Neurophotometrics, Rady Children's, the Scripps Research Institute, and Markforged have achieved just that. We're excited about the potential this initiative has in making a real difference in our efforts to control the spread of this disease."
source: https://www.industryweek.com/covid19/article/21128429/improving-swab-effectiveness-using-3d-printing
Learn More About Markforged