3D scanning has revolutionized the medical field, allowing for enhanced medical device development and through it's many solved healthcare/lifestyle challenges.
Complex surgical procedures place high demands on medical devices. In order to meet the growing regulatory requirements for medical devices, a strict quality control process must be observed and implemented during the manufacturing of the products. Gomina AG, headquartered in Niederwald in the Swiss Alps, has been using the HandySCAN 3D scanner from Creaform for the quality control of complex multi-part medical devices for some time now.
What Kind of Medical Device Is It?
Gomina AG has developed a handle for the field of orthopedics. It is designed to clamp chisels used for splitting and reshaping bone. Several chisels with different dimensions are required, depending on the operation. To facilitate the rapid changing of chisels during the operation, and thus shorten the operating time, the handle features an innovative rapid-clamping system. This multi-part design places the highest demand on manufacturing and quality control.
Quality Control of the Handle
Gomina AG recently had success using the 3D scanner for computer-aided inspection. Due to the special geometries of the components, it was difficult to measure and document them with traditional measuring equipment such as calipers and micrometers. This applies not only to the inspection of individual component features, but also to the final inspection of the fully assembled handle. The 3D scan data is checked against the target values in order to detect deviations. The datasets are recorded without gaps.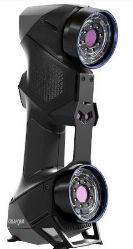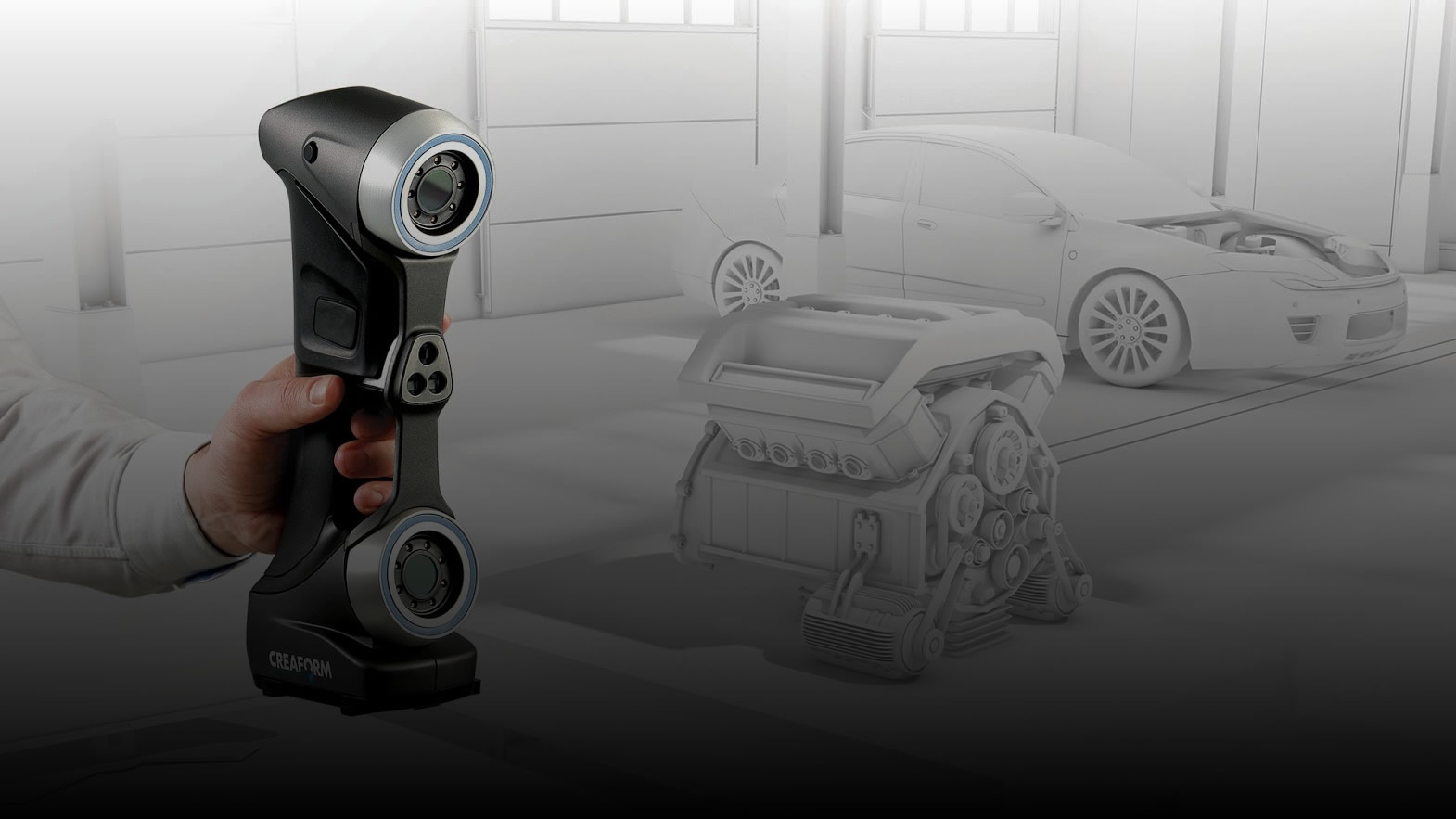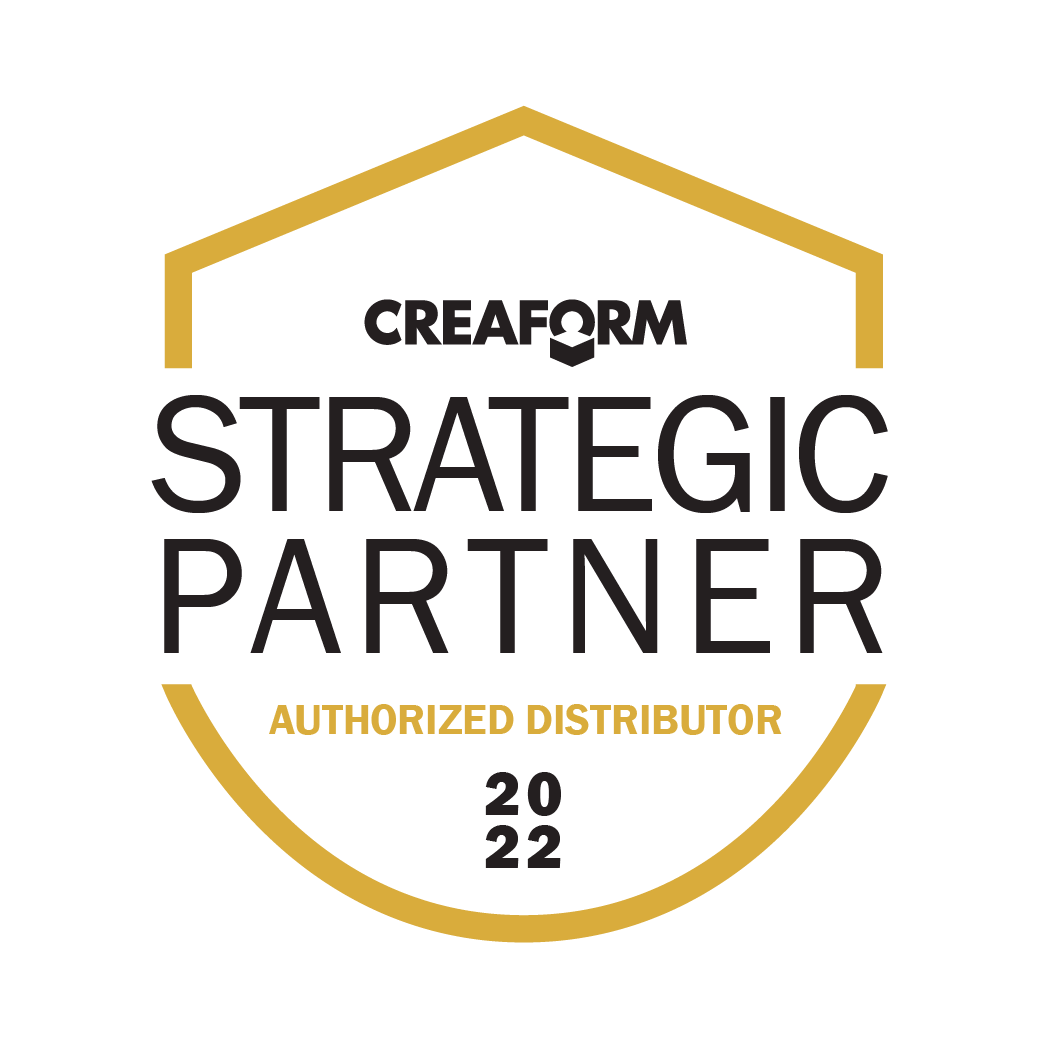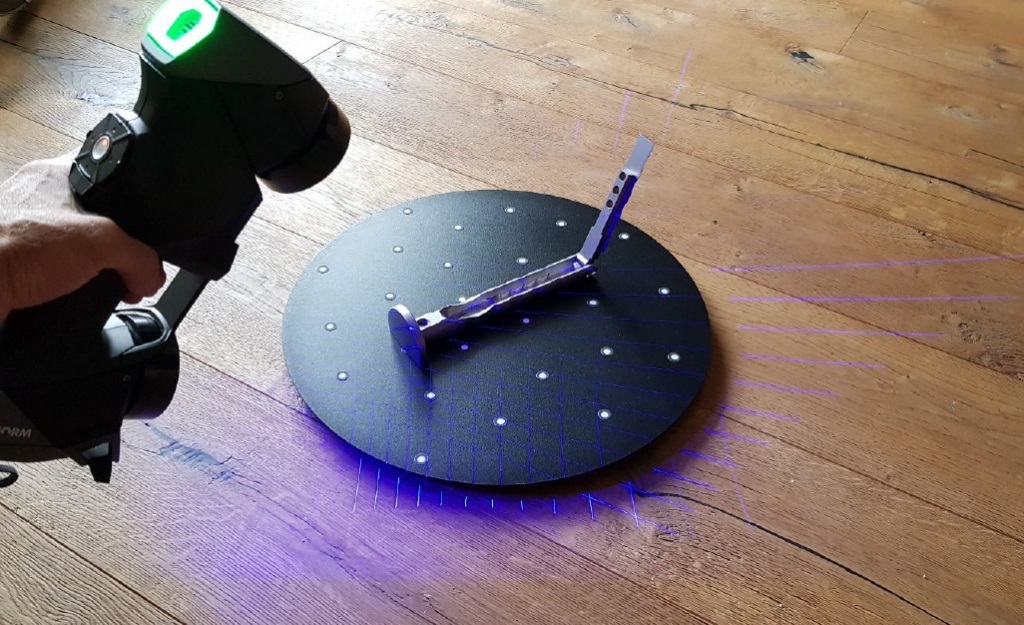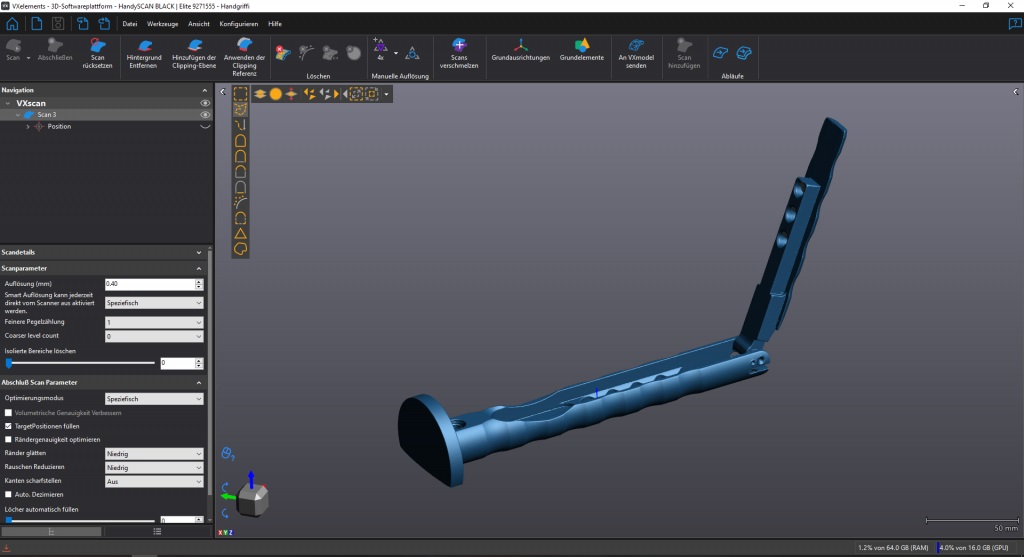 Why the HandySCAN 3D Scanner?
The main reason for purchasing the HandySCAN 3D scanner is its performance in the quality control process as well as its high resolution and accuracy. The 3D scanner delivers 50% time saving compared to traditional measurement methods.
"Thanks to its portability, the scanner can be used in many different departments. Its flexible range of applications allows us to also use it in product development, for example. Complex components are manufactured according to the design laid out in the technical drawing, and then scanned. The target values can then also be compared with the actual values. Any deviations are immediately detected and can be documented or modified accordingly," explains Matthias Furrer, Head of Product Development at Gomina AG.
Safer procedure
3D Scanning offers a safe and secure way to create digital  models of physical objects. Unlike X-rays or MRI scans, 3D scanners use photos, light radiation or laser beams to capture the object's shape with zero risk for users. This makes it easier than ever before for companies across the medical industry to achieve accurate digital replications in minutes!

Development of Quick Connect Prosthetic Joint
Triple amputee contracts NeoMetrix to help him further his triathlon competing dream.
The problem was Rajesh's prosthetic joints took a lot of time to switch out for different foot attachments. For him to be able to really be able to compete, that transition time would need to be made a short as possible.
Our advanced 3D scanning technology allowed us to create a quick connect part tailored specifically for his joints, simplifying the process of putting on and removing it quickly.
Ask us about 3D scanning services and equipment!