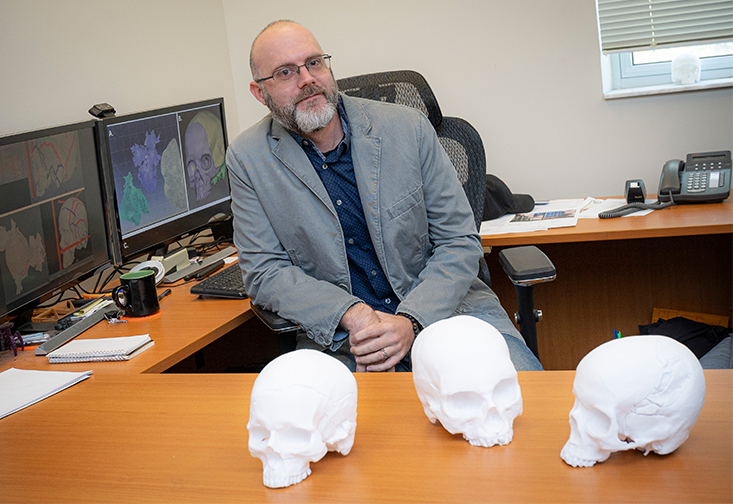 USF Advanced Visualization Center Manager Howard Kaplan
The digital reconstructions of three human skulls created at the University of South Florida are being used as evidence in a high-profile murder trial in California.
USF Advanced Visualization Center Manager Howard Kaplan was hired by the Riverside County district attorney to create and 3D-print the skulls of three men bludgeoned to death in 2015. Kaplan was subpoenaed as an expert witness to appear at the criminal trial against 26-year-old Brandon Willie Martin, who's accused of beating his father, uncle and another man to death with his personal baseball bat. Martin is a former minor league baseball player in the Tampa Bay Rays organization.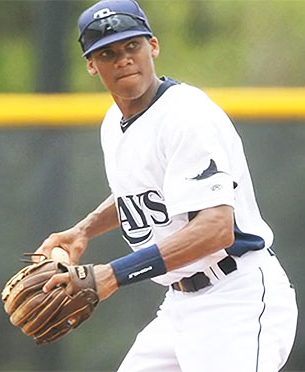 Brandon Willie Martin, 27, a former Tampa Bay Rays prospect, faces three counts of murder.
"This is the first time this technology has been used in a homicide trial," Kaplan said. "Using the 3D-printed skulls will allow individuals, such as the jury, to better visualize the injuries since they provide a tangible 3D representation of each of the victims."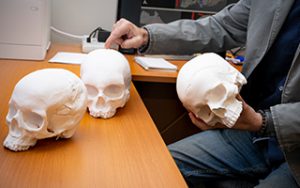 Each skull took more than 40 hours to complete. The process started by taking anatomical measurements of the victims' facial and cranial features through photographs. Kaplan used that data to create digital models of the skulls with the assistance of template skulls that were similar in age, height, weight and ethnicity to the victims. Photographs of the trauma were then uploaded into the system so the 3D models could reflect the location and extent of the victims' injuries. The digital models were then 3D printed.
"The Riverside County District Attorney's Office is very appreciative of Howard Kaplan's work in creating the 3D skulls and believes they will greatly aid the forensic pathologist in describing the injuries sustained by the victims and will give the jurors a more tangible and visual understanding of those injuries," said Deputy District Attorney Michael Kersse.
Martin was the 38th overall draft pick when he signed with the Rays organization in 2011. He was released from his contract in 2014, prior to being arrested for homicide.
"I hope this technique provides law enforcement agencies with insights into the technologies that are available and how to best capture the necessary data (photographs, documentation, etc.) should these types of reconstruction need to be created in the future," Kaplan said.
Original Source: https://www.usf.edu/news/2020/high-profile-homicide-trial-to-showcase-evidence-recreated-at-usf.aspx
For more information about 3D Printing solutions: