The world's first 3D printer capable of printing high temperature materials like PEEK and ULTEM has been released by INTAMSYS in 2017. Capable of prints with speeds up to 300mm/s this revolutionary product will open access for designers who want to create permanent parts made from industrial plastics without breaking their budgets or schedules!
 Affordable Access to 3D Printing for Engineers
First launched at CES 2017, the FUNMAT HT is a machine devised for engineering firms to test the potential of 3D printing at high temperatures. It is distributed with two interchangeable hot ends, one high temp and one low temp, preventing material contamination that can result in the failed performance of a print.
3D Printing With up to 450℃ Hotend Nozzle
The high temperature hot end is capable of reaching temperatures up to 450°C, which in turn opens up the mechanical and resistant properties possible.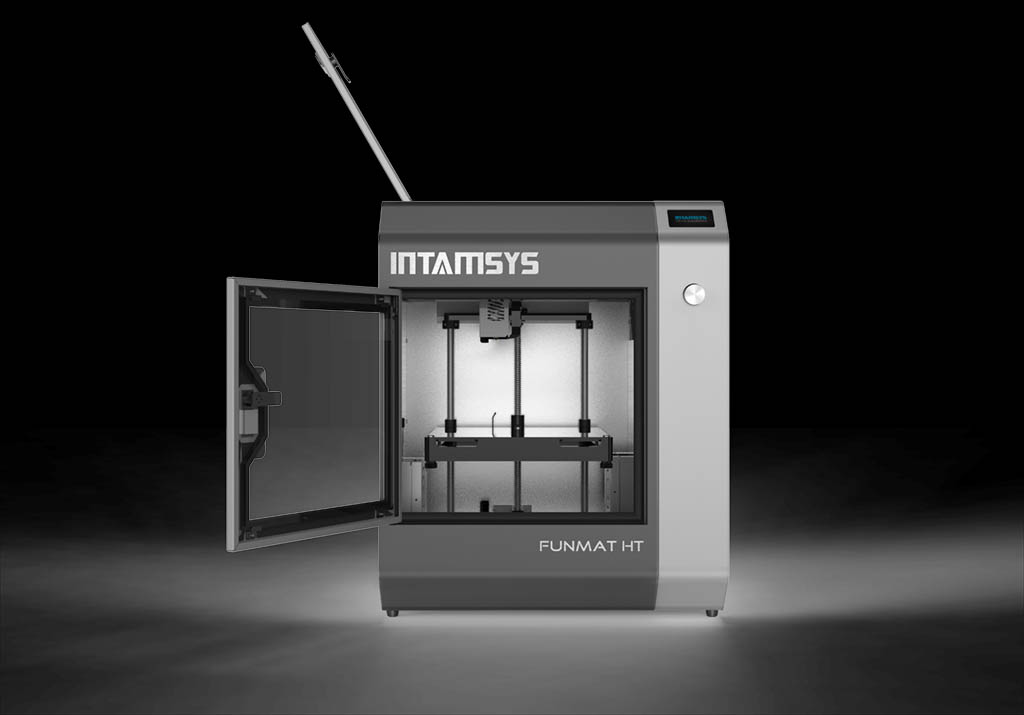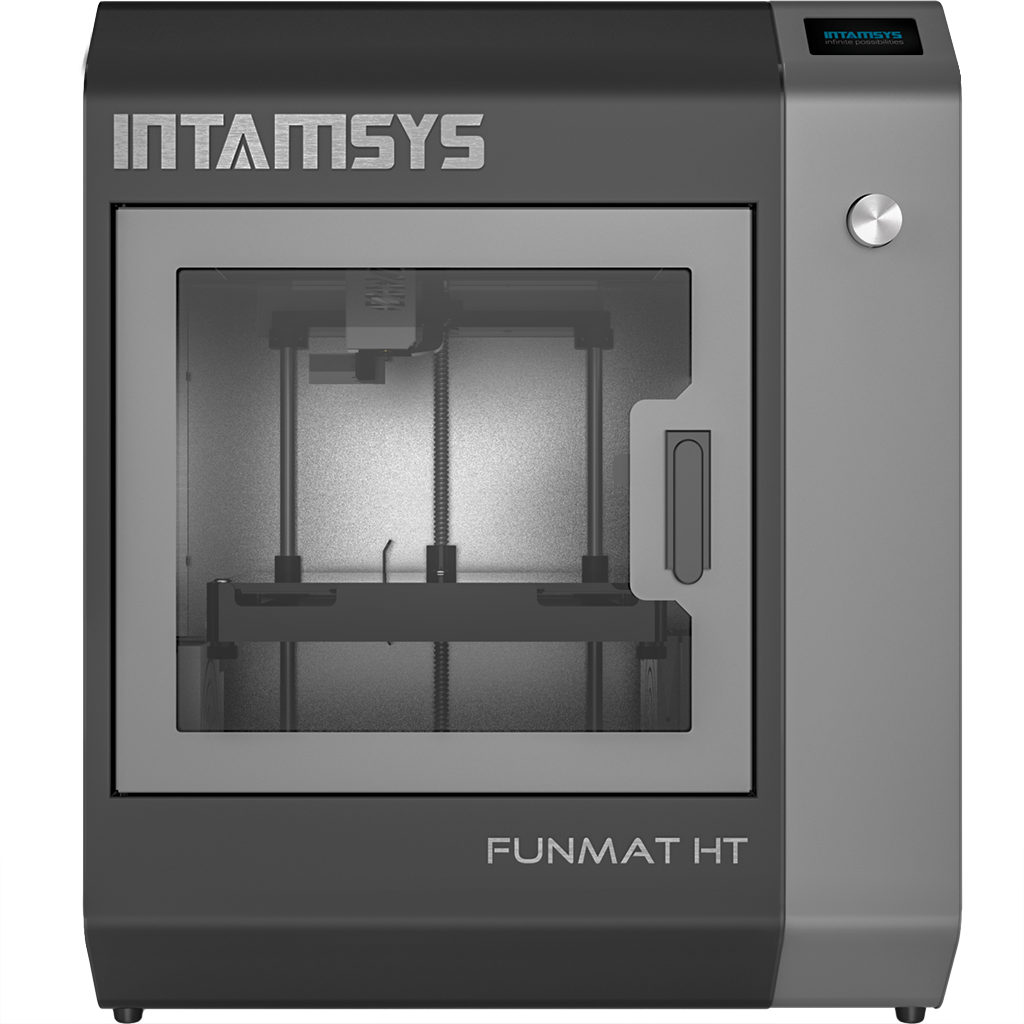 3D Print Engineering-grade Materials from Your Desktop
Take advantage of a wide range of features with this open material system. Certain materials like PEEK is a high-performance plastic that, for its mechanical robustness, is also in many top industries. And PPSU, another material compatible with the FUNMAT HT, is chemical resistant and suited for automotive, aerospace, and plumbing applications. This allows for versatile use in both end-user parts or prototyping.
TECH SPECS
Technology – Fused Filament Fabrication (FFF)
Build volume – 260mm x 260mm x 260mm
Position accuracy – 12.5μm x 12.5μm x 1.25μm (X x Y x Z)
Build platform – Aluminum plate & high borosilicate glass
Supported files – STL, OBJ
Layer thickness – 0.05 – 0.3mm
Heated build plate maximum temperature – 160°C
High temperature extruder maximum temperature – 450°C
Build chamber atmospheric temperature – 90°C
Compatible materials – PEEK, ULTEM, PPSU, PLA, ABS, Nylon (PA)< Carbon Fiber, TPU, PC
Filament diameter – 1.75mm
Get Started 3D Printing Like a Pro
This open platform is one of the key factors in selecting your preferred material, and have a choice because users have control over all parameters including filaments' properties and printer settings. We encourage you to get in touch with us today for more details on how to get one of the top modernized 3D printers in your office or facility — INTAMSYS FUNMAT HT.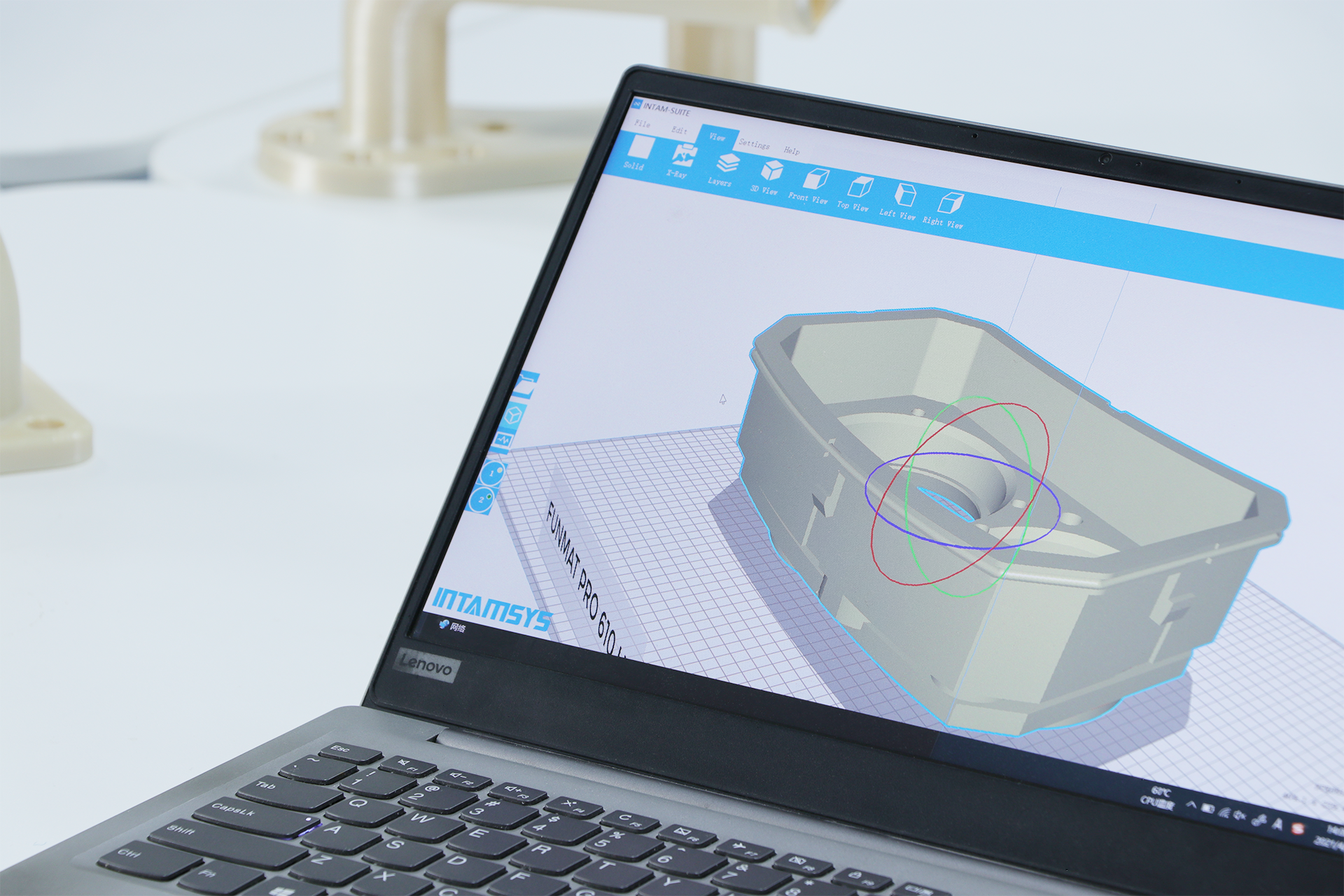 For more information about 3D Printing solutions: