Creaform 3D Scanners made for simplyfing and easing the process of Product Development and Quality Control. Being able to capture 100% of an objects surface in high resolution is a step in this process which must be done correctly, or there can be other countless and unnecessary steps added in to compensate the inaccuracy.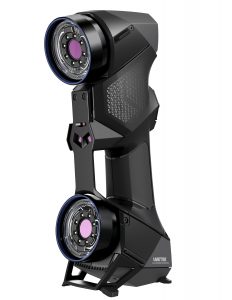 With a 3D Scanner like the HandySCAN Black Elite, we can now scan an object within minutes and capture surface data to be modified or reproduced. When used in combination with 3D printing, the object can then be brought to life in a variety of materials such as PLA, ABS, Carbon Fiber, Metal, and used in actual every day applications.
Overview- HandySCAN Black Elite
Accuracy of 0.025 mm (0.0009 in)
Mesh Resolution of 0.1 mm (0.0039 in)
Light Source of 11 blue laser crosses plus 1 extra line
Scanning area of 310 x 350 mm (12.2 x 13.8 in)
Has a small weight of 0.94 kg (2.1 lb)
Measurement rate of 1,300,000 Measurements/s
In this video, The New York Yacht Club's American Magic team, the US challenger for the 36th America's Cup, partnered with Creaform to develop innovative components for its 75-foot monohull in a final push before the epic March 2021 race in Auckland, New Zealand.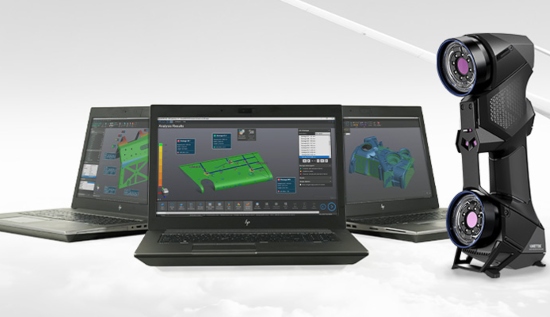 Professional grade 3D scanning solutions for metrology & engineering applications.
For more information about 3D Scanning solutions: