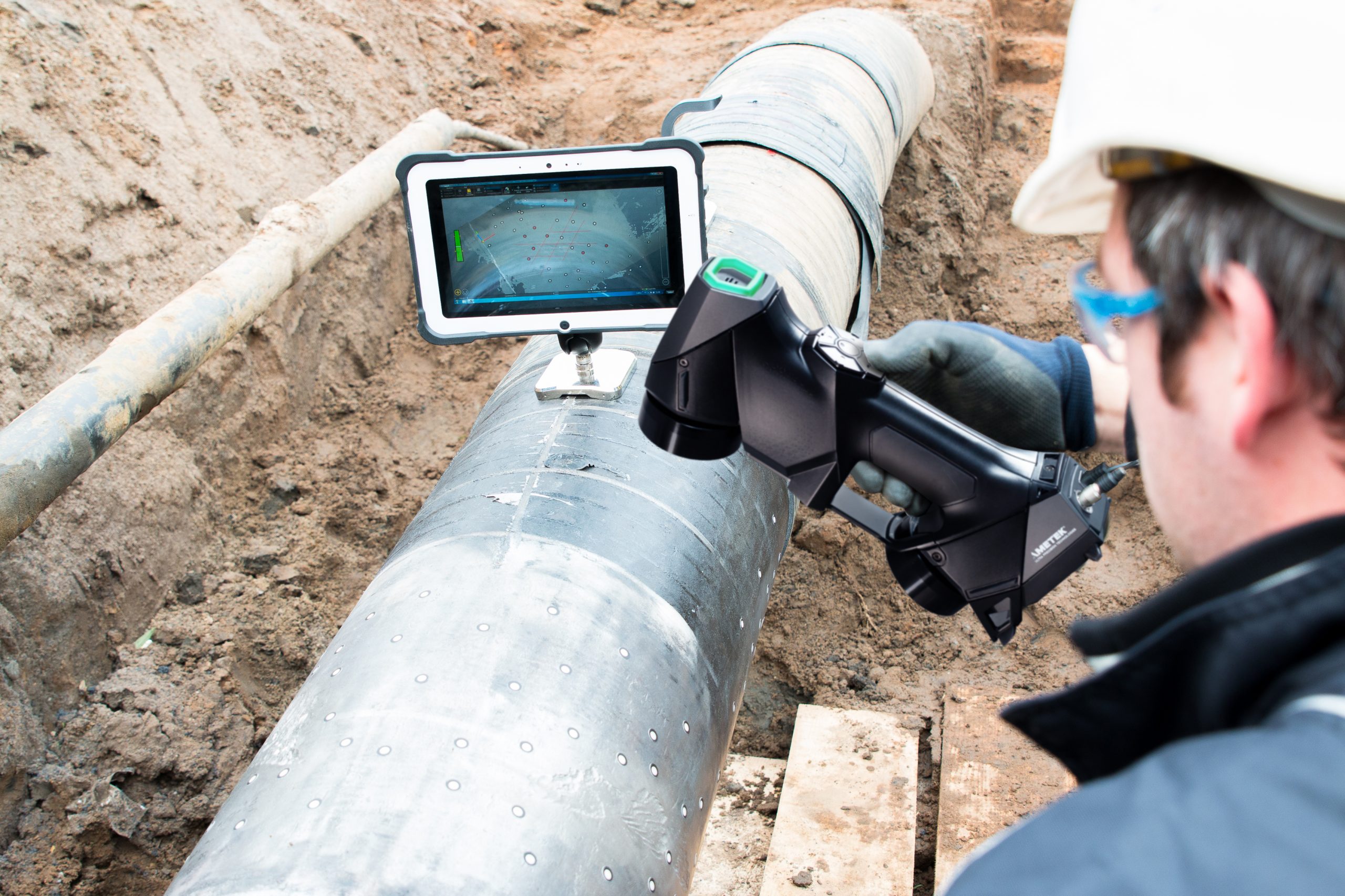 The oil and gas industry is facing mounting and constant pressure from governments, regulatory bodies, environmental groups, and citizens as concerns rise about the safety of both new and aging pipeline networks.
Pipeline owners and operators, as well as non-destructive evaluation (NDE) service providers each, have their own sets of challenges when addressing pipeline integrity. On the one hand, pipeline owners need to evaluate and maintain their pipelines to the highest standards to mitigate any environmental catastrophe and guarantee public safety—all while keeping pipelines operating to their full capacity.
On the other side, pipeline operators and NDE service providers grapple with multiple technologies and varying methodologies that are used by technicians with different skill levels.
But like most stakeholders' operations, the drive to improve productivity and reduce costs has become critical.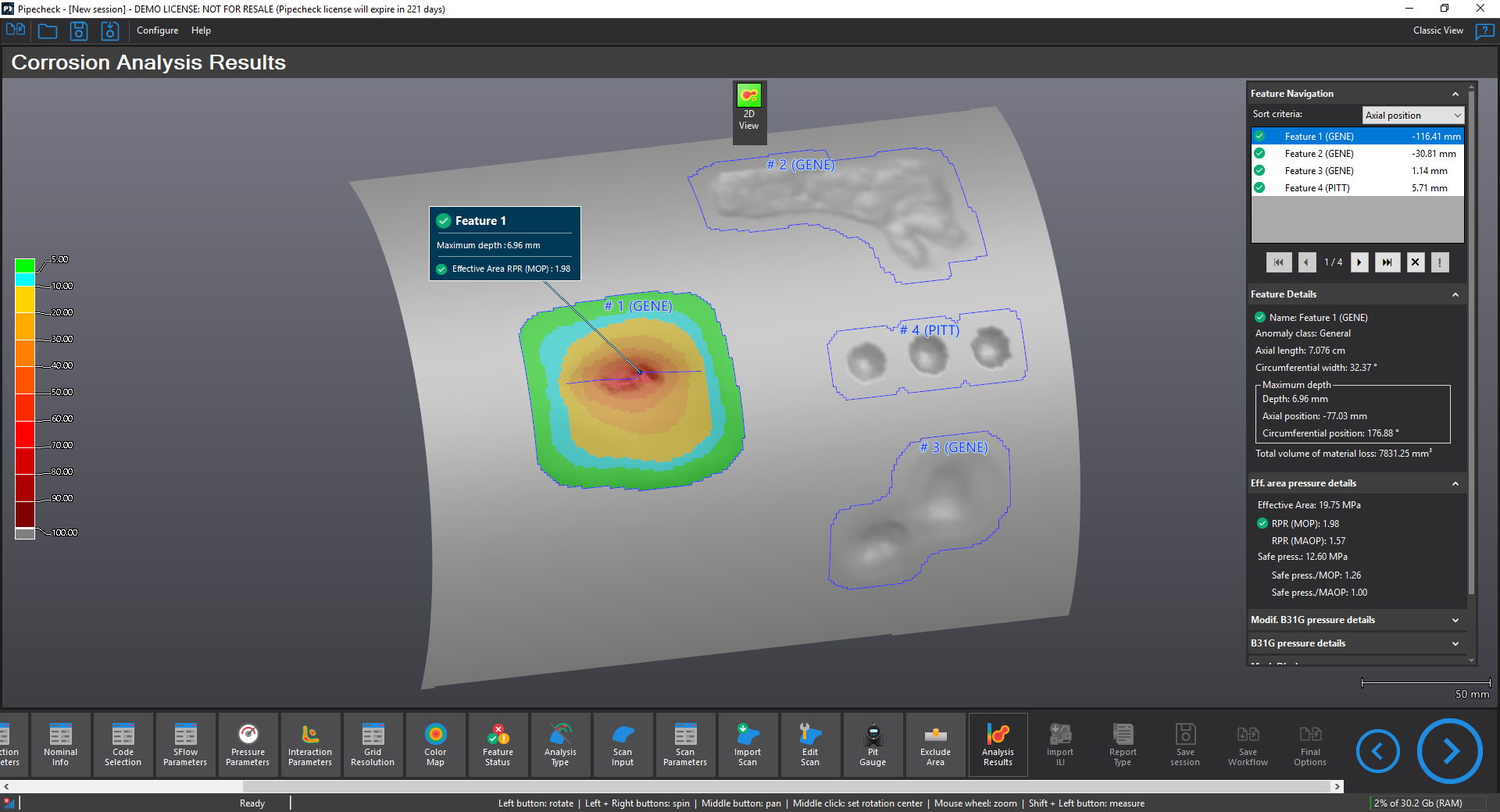 Metrology solutions for pipeline assessments
Today's forward-thinking pipeline owners are now ditching traditional methods and turning to new, comprehensive solutions. In fact, many are actually requiring that NDE partners and NDT technicians use 3D scanning technology and dedicated pipeline assessment software to carry out inspections. For example, Creaform's metrology-grade HandySCAN 3D scanner, together with Pipecheck NDT software, are being widely used for assessments on pipeline networks.
The reasons for this switch are inticing. This type of turnkey NDT 3D technology solution offers unmatched speed and accuracy for measuring pipes in unstable environments, giving inspectors the confidence that they are making the right analyses and the right recommendations to pipeline operators. Its quick setup means a technician can be up-and-running in less than 2 minutes without needing to be an expert in metrology or 3D scanning.
The 3D scanner, which can be used by beginner and experienced operators alike, can scan all areas of the pipe to be assessed and acquire accurate, repeatable and traceable measurements of up to 1,300,000 per second. Pipecheck can then be used to supply on-site inspection detection and characterization of pipe defects in real-time. 2D and 3D representations of corroded or mechanically damaged pipes enable technicians to quickly visualize and understand the condition of a pipeline over the entire scan. Data can be correlated, and a wide range of analyses can be performed quickly for faster and better decision making that isn't marred by vibrations from surrounding environment or human error or interpretation.
Another benefit of using Pipecheck is that templates can be created with preconfigured parameters, such as the material grade, flow stress formulas, and more. Technicians can easily import data from the 3D scanner and perform diagnostics based on the ASME B31G and B31.8 standards always using the same interface and parameters. Furthermore, pre-defined workflows can be set up to guide technicians step-by-step, from calibration to the measurements themselves to generating standardized reports.
Energy companies that are tapping into the power of 3D measurement solutions
National Grid UK and Dominion Energy are just two examples of energy companies using Creaform's HandySCAN 3D scanner and Pipecheck to accelerate, facilitate and improve the accuracy of their pipeline damage assessments and corrosion analyses. Both companies have achieved increases in productivity and cost savings. Technicians feel more confident in their assessments and recommendations to upper management.
National Grid UK, a UK-based energy company used to carry out inspections and assessments of high-pressure steel pipelines using old technology and methods, making the processes very laborious. Setting up the measurement tools could take over an hour and the measurement process itself could take hours or days, depending upon the length of the pipe. When senior engineers and inspectors started to use the HandySCAN 3D scanner and Pipecheck, they noticed a massive improvement in terms of productivity, measurement accuracy and data volume, which in turn now enables inspection teams to make better decisions without relying solely on human judgment.
Dominion Energy, an American power and energy company, has also experienced a huge difference in efficiency as well as data accuracy and volume thanks to the HandySCAN 3D and Pipecheck. In the past, inspectors would conduct visual inspections and use a pit gage to measure corrosion anomalies. This approach took a long time and could be impacted by human interpretation and error. With the HandySCAN 3D and Pipecheck software, Dominion Energy can count on more data and highly accurate measurements to make more informed decisions about its pipeline's safety.
3D measurement solutions: The viable path towards efficient and accurate pipeline assessments
As pipeline operators and NDE service providers look to address both pipeline safety concerns as well as their operational efficiency, more and more companies will turn to 3D measurement technologies. More advanced solutions, such as the HandySCAN 3D and Pipecheck, can be critical tools to overcoming productivity issues, human error, and the lack of accurate data. With 3D measurement technologies, pipeline inspectors and operators can gain peace of mind knowing they can make more informed decisions on their pipeline networks' state of health.
source: https://www.creaform3d.com/blog/3d-measurement-technologies-the-new-frontier-in-ndt-solutions-for-pipeline-integrity-assessments/
Contact Us for 3D Scanning Solutions