3D printed car parts are helping engineers to rapidly prototype solar-powered cars, accelerating research into fossil fuel alternatives for consumer vehicles.
The explosively growing trend of electric vehicles (EVs) is clearing the way for new methods of fuel-creation – away from finite, expensive, and environmentally hazardous resources. Since electricity is still largely produced by fossil fuels and other major pollutants, energy production is bottlenecking the reduced carbon footprint of EVs.
Fortunately, ongoing research into cars with integrated solar power cells promises new horizons of environmental responsibility, energy independence and unfettered access to power and mobility across the world.

A concept rendering of Futuro Solare's Archimede solar car as a consumer vehicle.
Spurred by global events like Australia's international solar-car race, the Bridgestone World Solar Challenge, Researchers are already working towards vehicles with integrated solar panels.
BigRep and other corporate sponsors provide researchers with the means to construct and test vehicles with local solar power that participate in these races. The vehicles and their construction process, while sponsored and constructed for these publicized events, are used to advance research into solar vehicles and how we might work towards developing the technology for everyday consumers.
For some groups, BigRep's large-format 3D printers have played a major role in advancing research. Lack of access to expensive traditional manufacturing technologies is a large barrier for the small teams working on solar vehicles. Fortunately, additive manufacturing easily fills in for the production of functional fixtures, prototypes and more 3D printed car parts.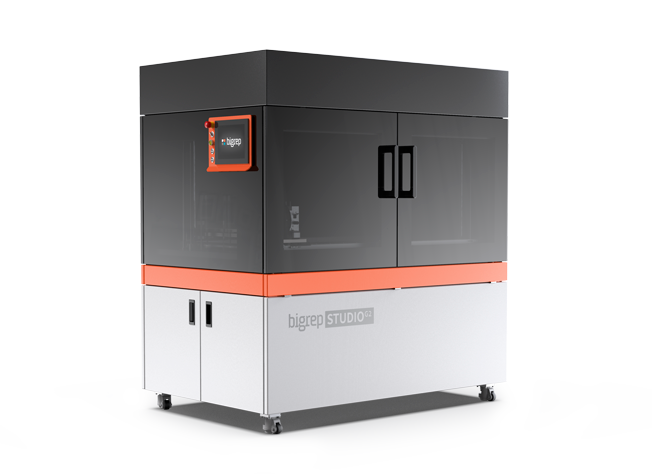 Material Costs
– ProHT (ABS-Like) – $129.95 for 2.5 kg Spool
– PLA – $72.00 – for 2.3 kg spool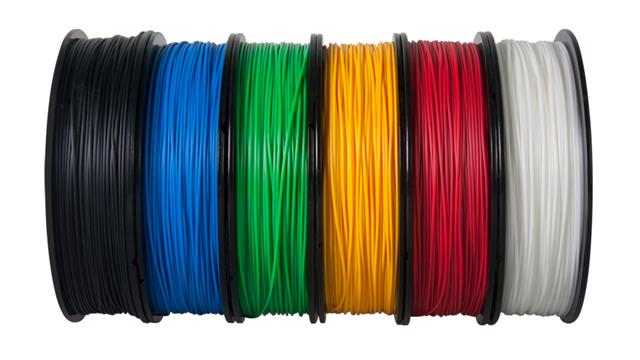 Prints using PLA, PETG, Pro HT, TPU, PA6/66
3D Printed Car Parts: Heat-Resistant Battery Fixtures for Futuro Solare
At Futuro Solare, an Italian-Sicilian team of volunteer engineers and solar-vehicle enthusiasts, they're dedicated to the mission of eliminating fossil fuels from everyday life. Like many other institutions, developing solar-powered vehicles is how they work towards their goal.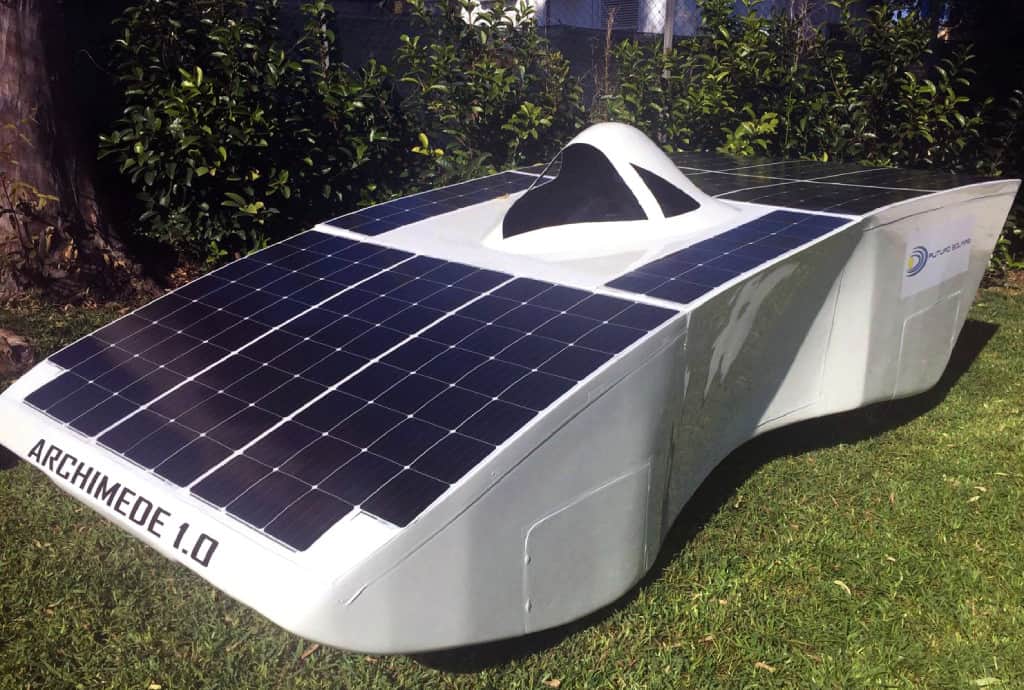 Futuro Solare's Archimede 1 solar racecar.
Wind Tunnel Testing with Team Sonnenwagen
Team Sonnenwagen, a solar race team out of Germany's Aachen University, was preparing for their second year participating in the World Solar Challenge. Having learned from their previous experience in 2017, they knew it was important to carefully check the aerodynamics of their solar-racecar before the race began. Unfortunately, the university's wind tunnel was too small to test their full-sized vehicle. Team Sonnenwagen turned to BigRep for an additive manufacturing solution.
It was important for Team Sonnenwagen to understand how their vehicle will behave faced with the variety of forces present in a race. After all, they would be putting one of their own team in the driver's seat to race at 140 km/h through the Australian outback. BigRep sponsored Team Sonnenwagen and, taking advantage of 3D PARTLAB, our 3D printing service bureau.
With our industrial 3D printers' massive one-cubic-meter build volume, we created a perfect 1:2.5 scale model of the vehicle. Reasonably scaled down, the team could fit their design in Aachen University's wind tunnel and undergo the tests to prepare them for their race. Because of the model they were able to validate the vehicle's downforce lift, confirm its sail, and view a variety of other aerodynamic and force tests that helped the team compete and stay safe.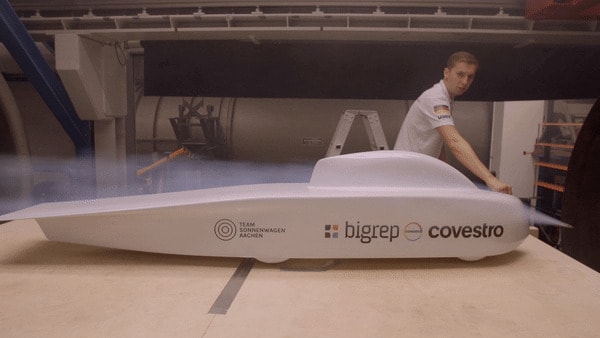 3D Printed Car Parts Bring Solar-Powered Cars Closer to Reality
Additive manufacturing plays an ever-increasing role in the development of bleeding-edge technology. Solar-powered vehicles are just one example of a technology that benefits from short rapid prototyping cycles, affordable scaled models, and on-demand engineering-quality solutions for spare parts and fixtures.
Because of the opportunities afforded by large-format additive manufacturing, like BigRep's industrial 3D printers, innovative researchers like Futuro Solare and Team Sonnenwagen have resources never previously accessible at their scale. With them, accelerated research into integrated renewable power has been possible – inching the world closer to reliable solar-powered vehicles for new heights of environmental responsibility and energy independence around the world.
Original Source: https://bigrep.com/posts/3d-printed-car-parts/
For more information about 3D Printing solutions: