Your Source for 3D Equipment & Manufacturing Services
Modernize your manufacturing & design process with the best equipment and services to suit any application!
Experience makes the difference.  With decades of combined experience, our engineers have done it all. We have completed hundreds of successful projects, from minute mechanical components to entire power plants, and just about everything in between. Whether you ship your part to us, or we travel to your facility, no project is too big or too small.

– Rapidly get existing parts into CAD files
–  High accuracy 3D scanning solutions
– Professional Training Available

– Engineering-grade 3D Printing Systems
– Variety of high-performance materials
– Reliable parts right off the print bed
– Large-scale 3D printing available

– Top metrology and reverse engineering tools
– Hand-held, laser, white-light and more
-Equipment: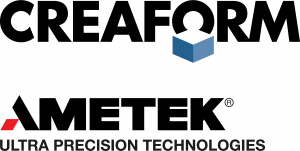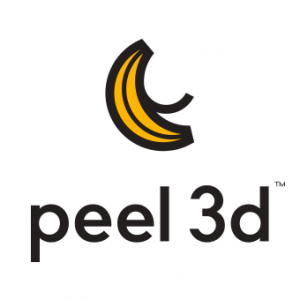 -Create physical prototypes of your ideas to end-use parts
-Save cost and time associated with traditional tooling methods.
-High-performance systems to meet any industrial challenge accurately
Complete End-to-End Manufacturing Solutions
For the best design process & customer experience, we consult with our clients to determine what would be the ideal solution for them, be that services, equipment, software or some combination thereof.
For equipment sales, we do a comprehensive review of the client's application, then perform on-site or web-based demonstrations keyed to the client's actual intended use.
Finally, we package a solution specifically tailored to each customer.  We have developed many long-term relationships with companies such as Lockheed, NASA, Pratt Whitney and many more.
Reverse Engineering
3D scanning is generally the first step in Reverse Engineering complex parts. The ultimate goal of Reverse Engineering is generally to create a 3D CAD (Computer Aided Design) model for use in the customer's design system.  Using software from Geomagic, PolyWorks, SOLIDWORKS, VXelements, ANSYS and Polyga, we are able to deliver several different types of models which we generate from 3D scanned data.
On-Site 3D Scanning
Send the parts to us, or we'll come to you. Many of the systems that we employ are fully portable, allowing our teams to travel to remote locations to scan parts that are too large or heavy to ship to our facility.
From Mayan artifacts in the jungles of Guatemala to assault vehicles in the deserts of eastern California, or nuclear power plants in Europe, we'll go just about any­ where.
Post Processing
We use powerful software tools such as Geomagic Design X, Geomagic Control & Discovery SpaceClaim to convert raw data sets into high-quality 3D CAD models, or to compare the scan of your part to your original design in a comprehensive inspection report.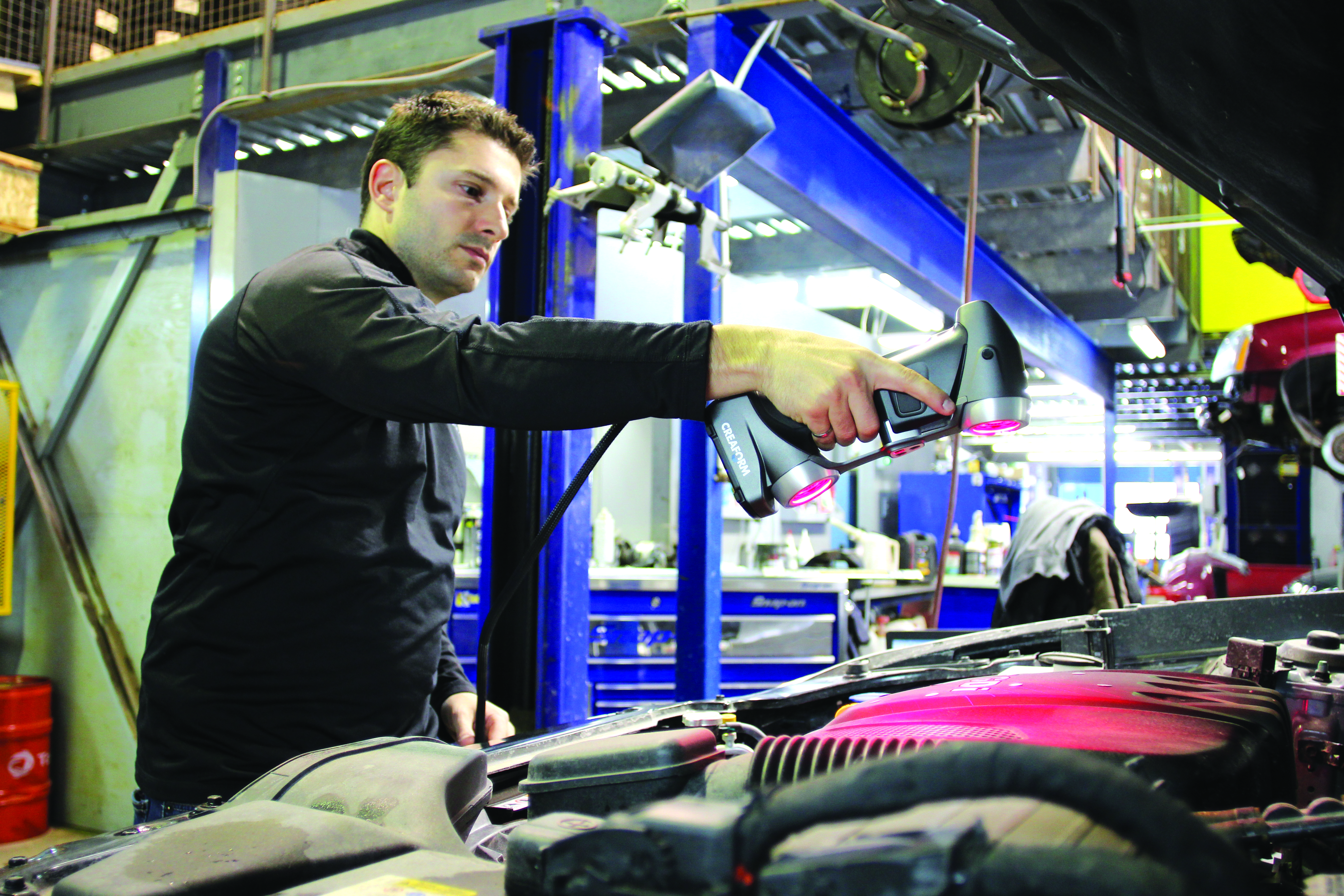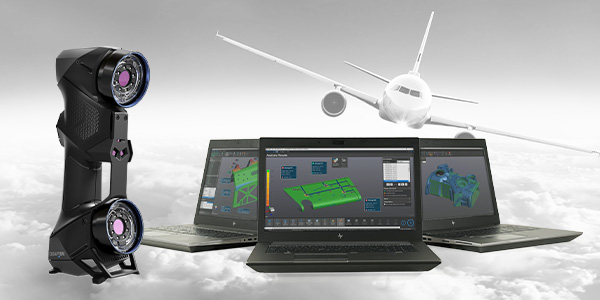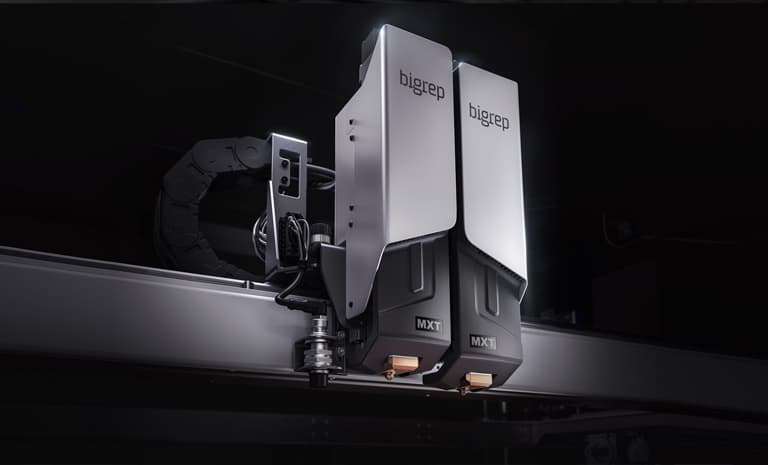 |  TOP INDUSTRIES & APPLICATIONS  |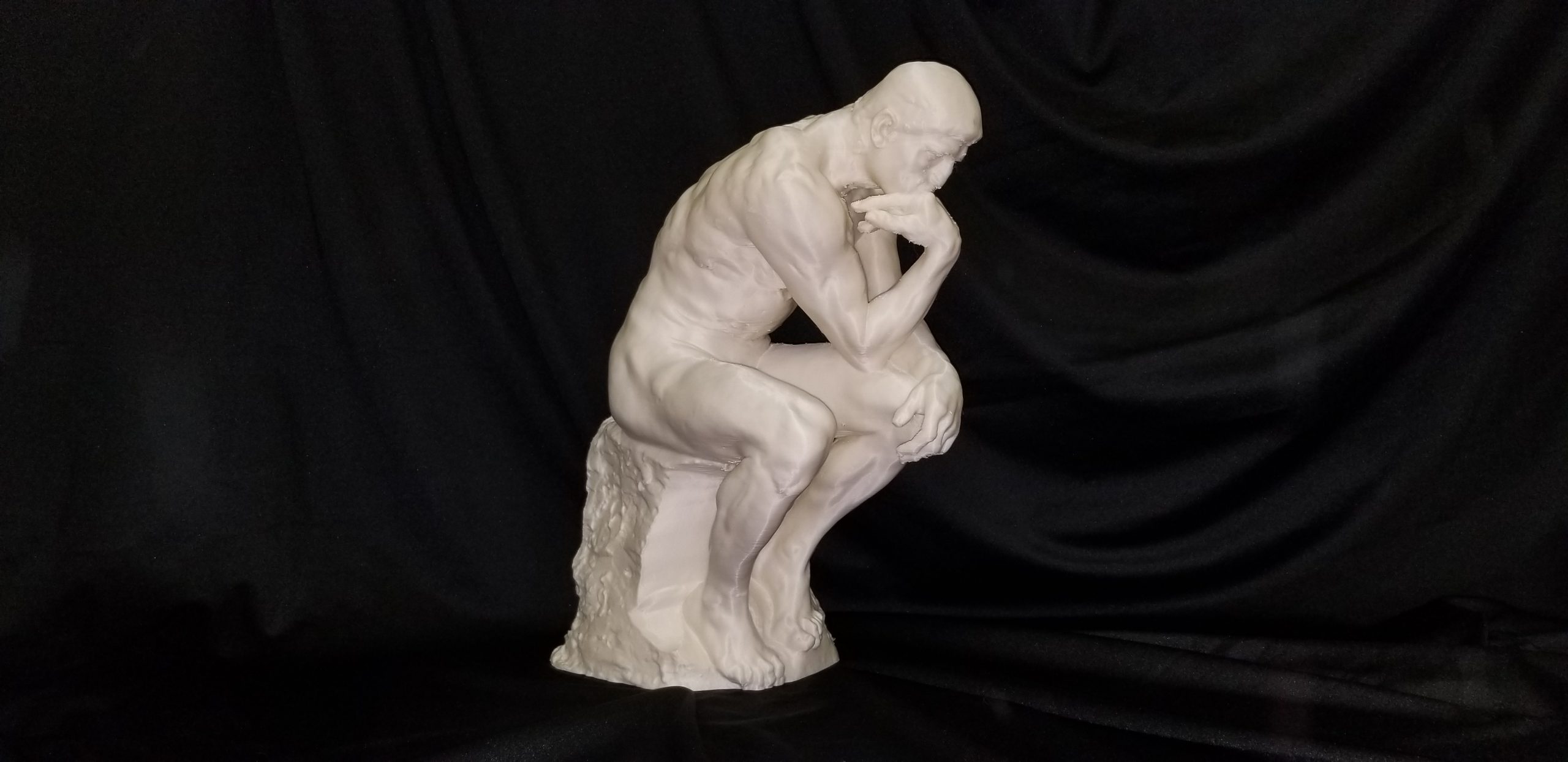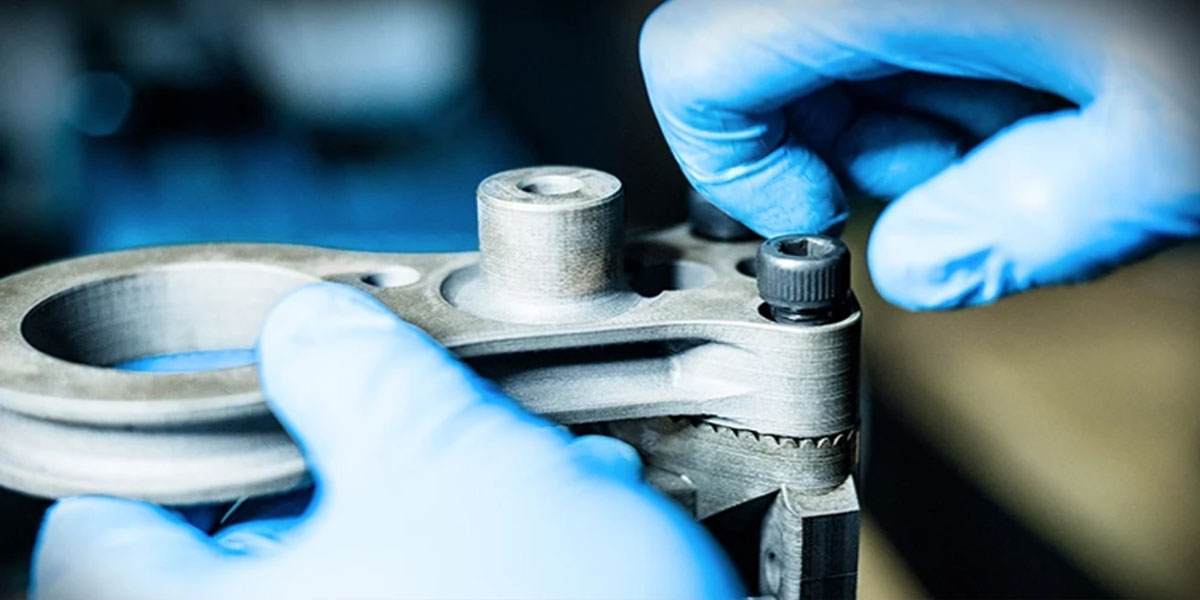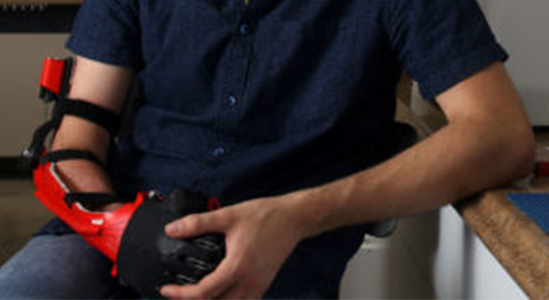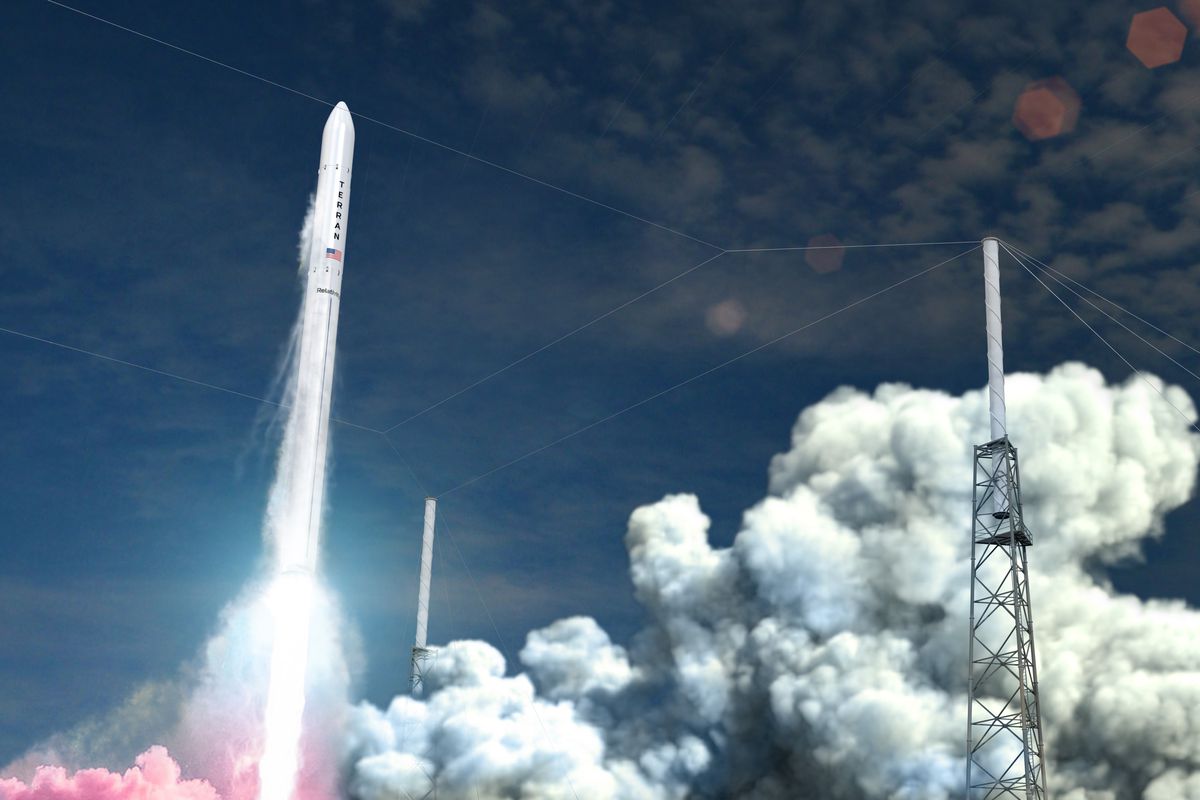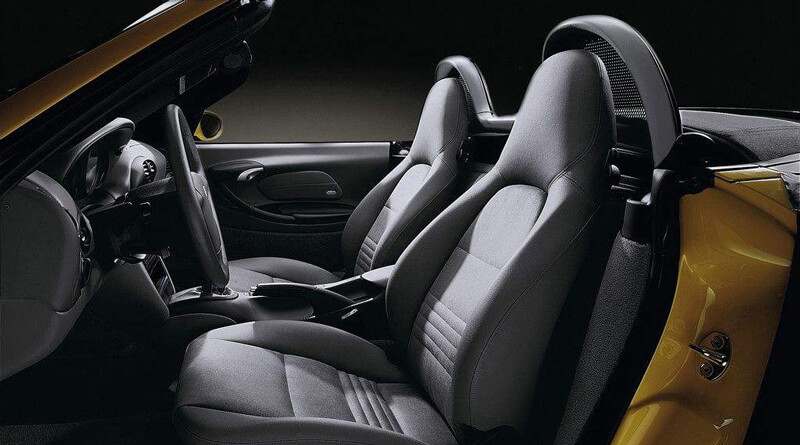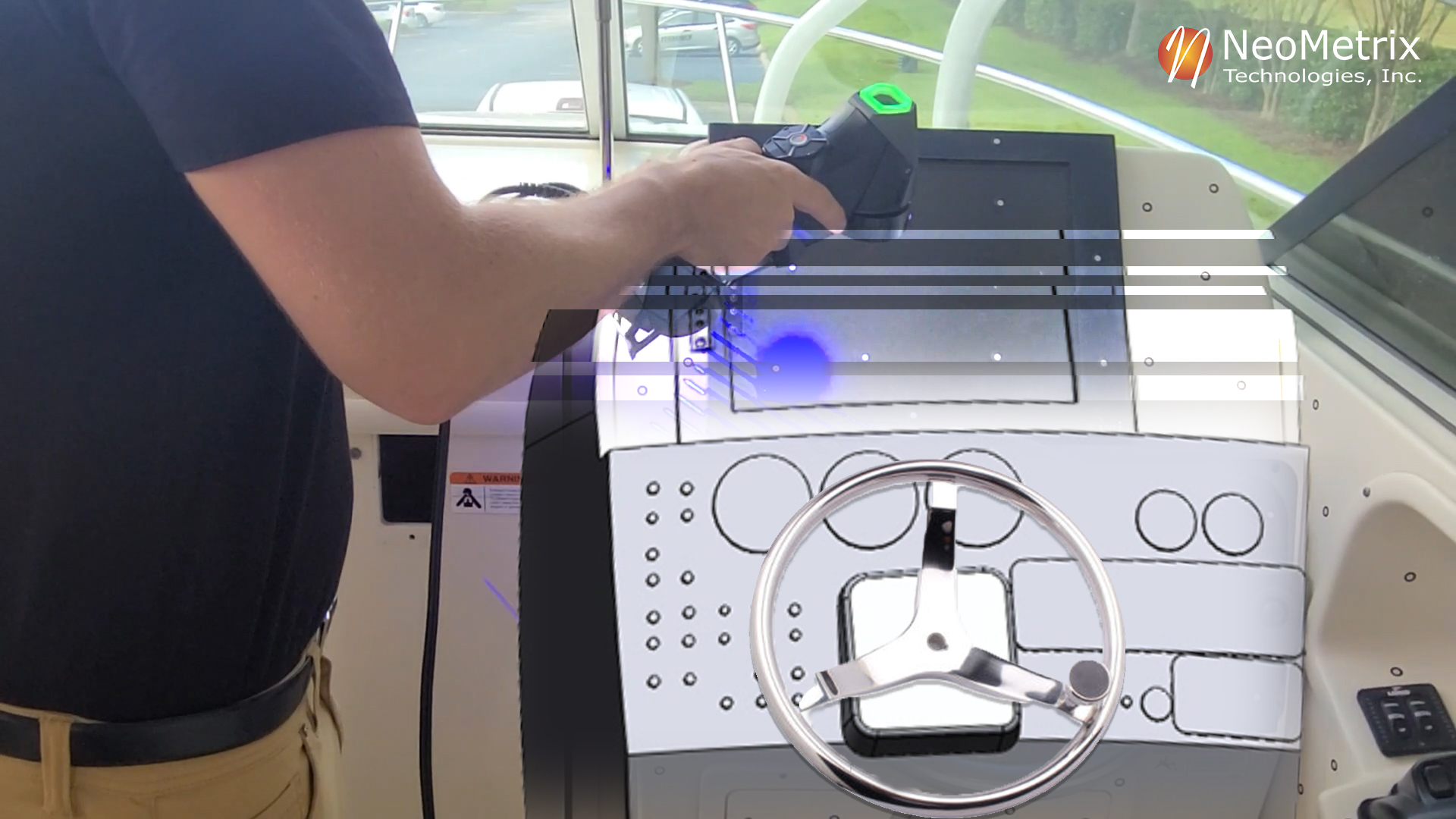 3D Scanning & Reverse Engineering an Aircraft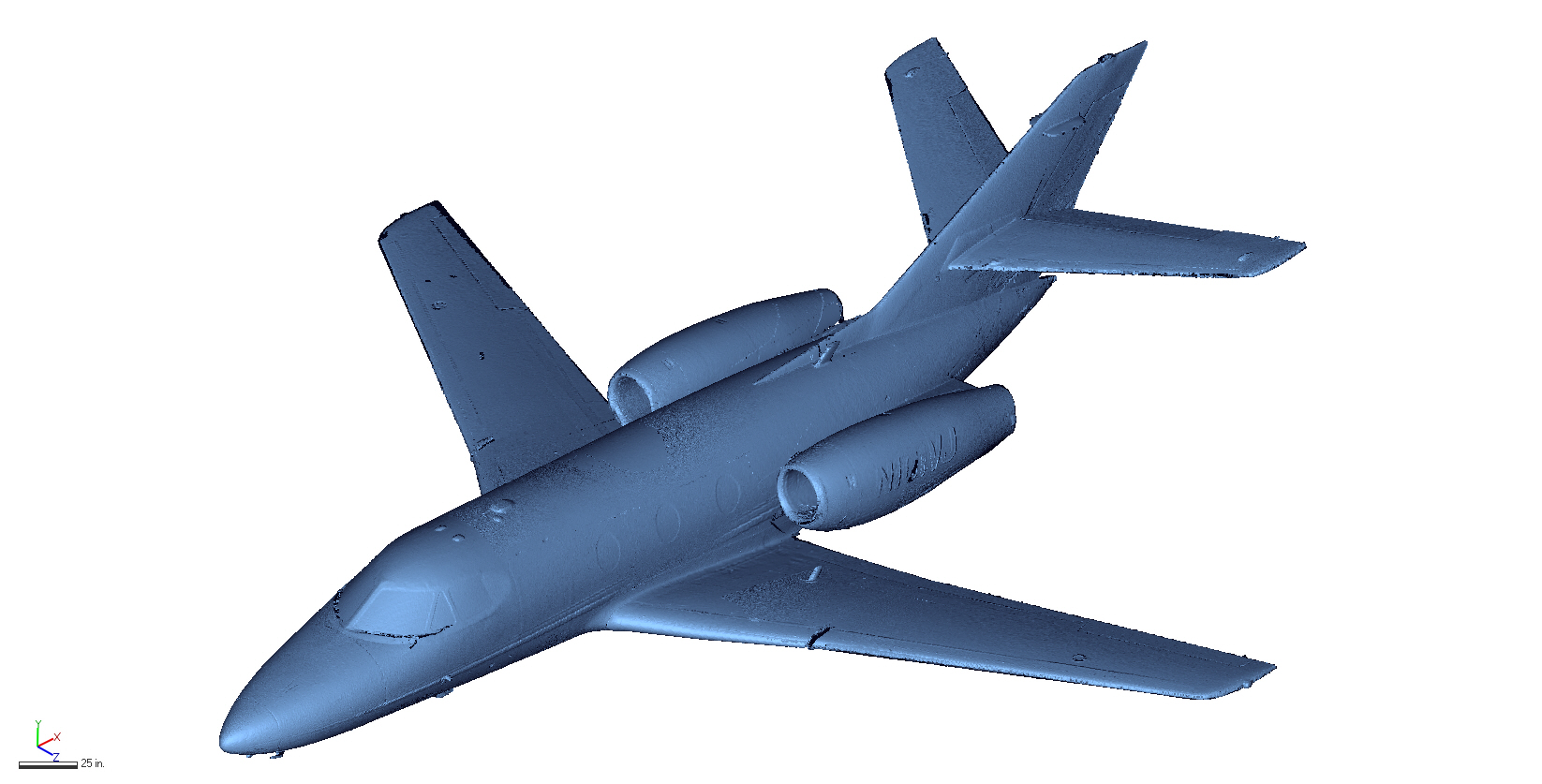 To capture the exterior of the plane, the Faro Focus long-range scanner was chosen for its ability to cover a lot of area in a relatively short period of time.  Scans were taken in many different positions around the plane, including shots from above with the use of a lift.  The full interior was also scanned with the Focus for general feature layout.
For the various internal components, the Creaform MetraSCAN handheld system was chosen due to its unique ability to take accurate measurements in harsh metrology environments.  It's wide temperature working range, and capability to track the part even when under vibration or movement made it perfect to scan directly in the hangar.
3D Scanning & Reverse Engineering Auguste Rodin's "The Thinker"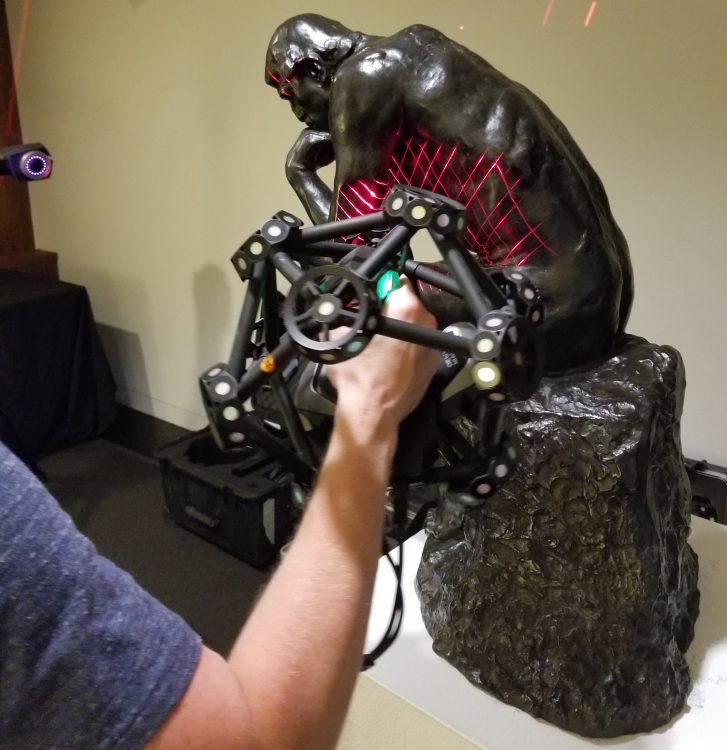 Using our
MetraSCAN 750 3D scanner
from Creaform, we are able to create a 3D duplicate of any physical object. With the
MetraSCAN
, we are able acquire
3D scan data
with a level of accuracy of up to .0001 mm in just a matter of minutes.The
MetraSCAN
uses a bar with cameras and LED's called the C-Track that is able to track the location of the
handheld scanner
. This setup method allows users to conduct scans on objects without having to place reference targets on the object's surface.
Once scanning was completed, we designed in a space for the counterweight in the back. After this, we aligned it in
Geomagic Design X
.
Design X
is a complete software application for creating
CAD models
from
3D scan data
. With
Geomagic
, you can open data from any
3D scanner
and quickly create editable, parametric solid models of virtually any physical object. After aligning the scanned data, we cleaned it up in
Geomagic Wrap
. Wrap features intuitive "Exact Surfacing" tools which allow us to deliver a flawless
3D CAD model.
We then delivered 2 cleaned STL files. One file had a solid bottom, and the other had the interior features we scanned.
3D Scanning & Reverse Engineering a Transmission Case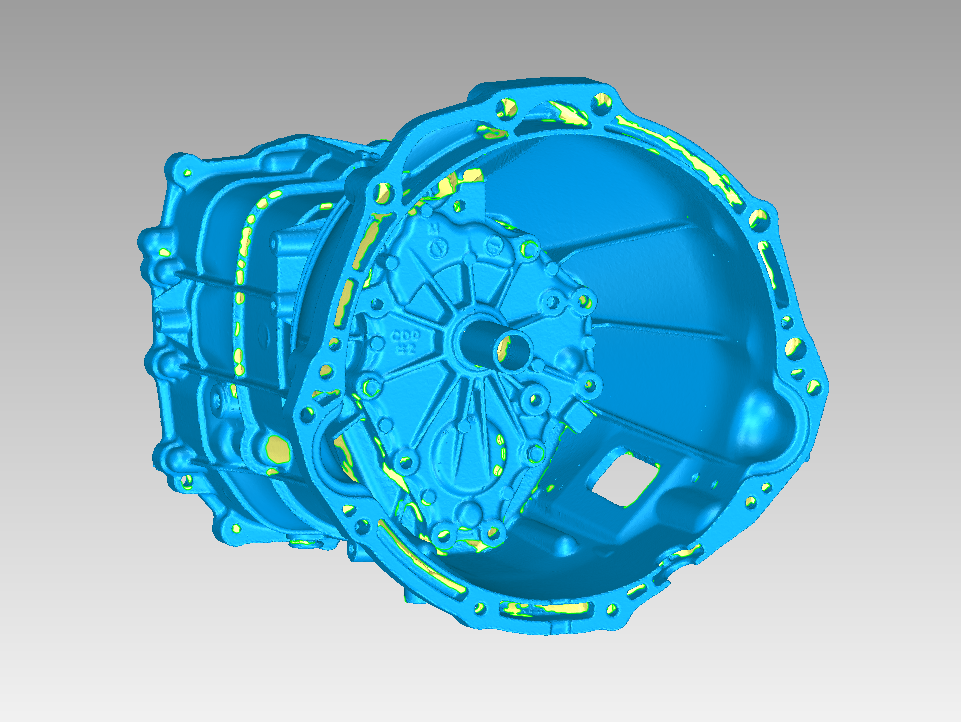 We offer quick reverse engineering solutions. We can digitally replicate any part whether it is no longer in production, or its designs are outdated. We do so using the Creaform HandySCAN. This 3D scanneris portable, easy to set up and accurate collecting data points within 0.001 – 0.002 inches.
The setup includes calibrating the scanner, which takes one minute, and then the part is targeted up to provide points of reference for the HandySCAN. The targets allow the part to be moved and repositioned to ensure the entire surface is scanned. Unlike other scanners, the HandySCAN handle vibrations and movements while not sacrificing quality in the scan. The result is a 3D mesh model that provides accurate 3D data which the client can use to create an accurate parametric model and attain measurements instantaneously without doing any by hand. A CAD model can be modeled directly from the .STL which results in quicker modeling with higher quality.
3D Scanning & Reverse Engineering a Pistol Grip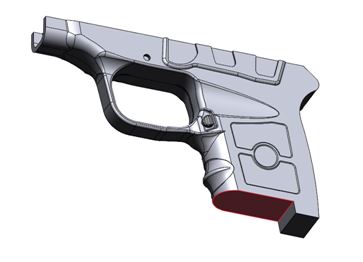 Using the Steinbichler L3D Laser Scanner, a scan of a small volume object is captured within an hour and exported as an STL file. The scanner produces data that is accurate within 0.001 inches. In this case, the grip handle of the Taurus Spectrum is scanned, and the mesh can be seen in figure 4. The scanner is able to digitally replicate every detail on the gun grip with incredible accuracy.
As previously mentioned, the customer needs a solid model with a high level of accuracy primarily around the trigger where the laser would mount. In order to use the mesh data from the scan, some maintenance needs to be performed on the mesh using Geomagic Wrap. Wrap provides tools to clean any features in the mesh such as holes or bumps along the surface.
3D Scanning & Modeling of a Boat Hull and Deck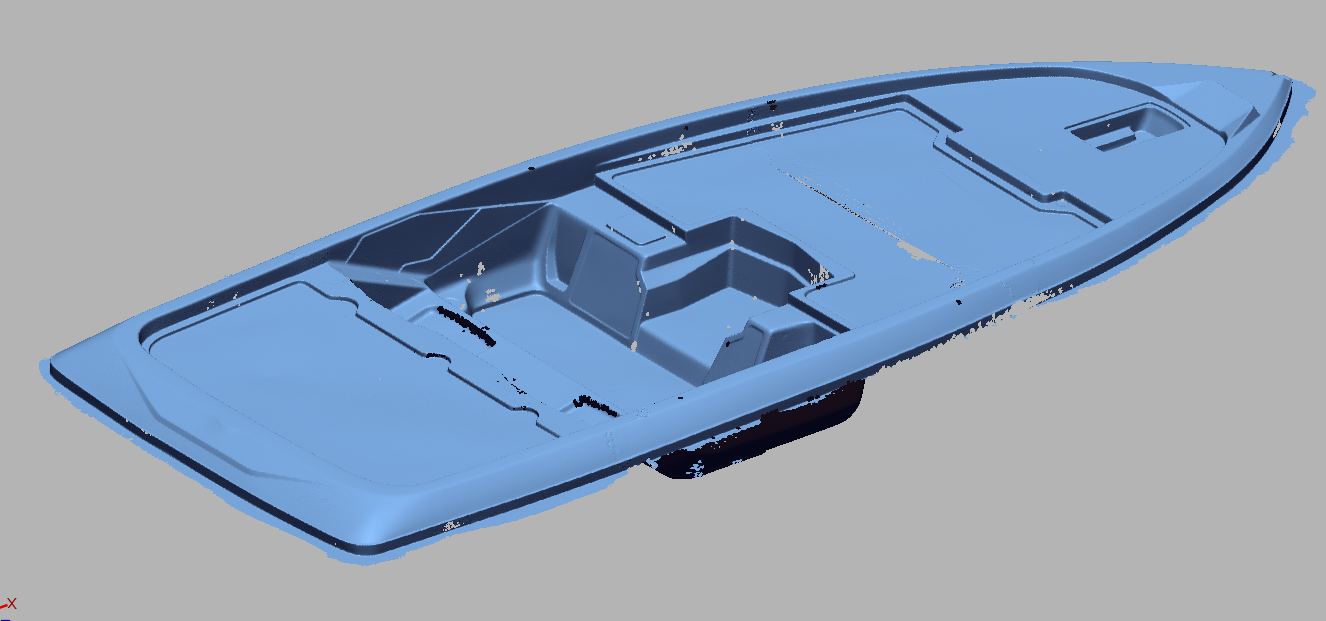 3D scanning is the perfect solution to this problem. Boats have many complex surfaces that cannot be easily measured. 3D scanning collects millions of points of extremely accurate data.
First the boat components are scanned with long range and short range scanners. Using the combination of short and long range capturing, a high amount of data can be captured with minimal error buildup.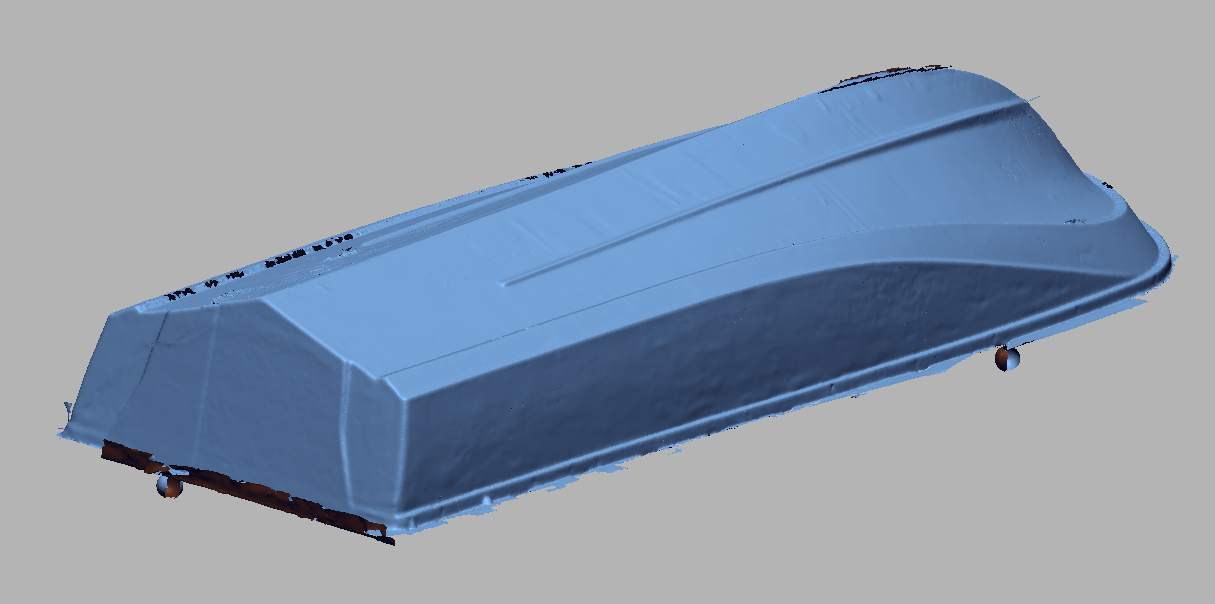 This data is then imported into Geomagic DesignX, a powerful reverse engineering software. The imported data is easily aligned and merged using straightforward built-in wizards and tools. From the scan data, a fully defined 3D model is created, using standard and complex modeling tools.
This model is then sent to Gregg in a standard CAD file format. He can then take this file and modify it per his customer's design goals.
3D Scanning & Modeling Tooling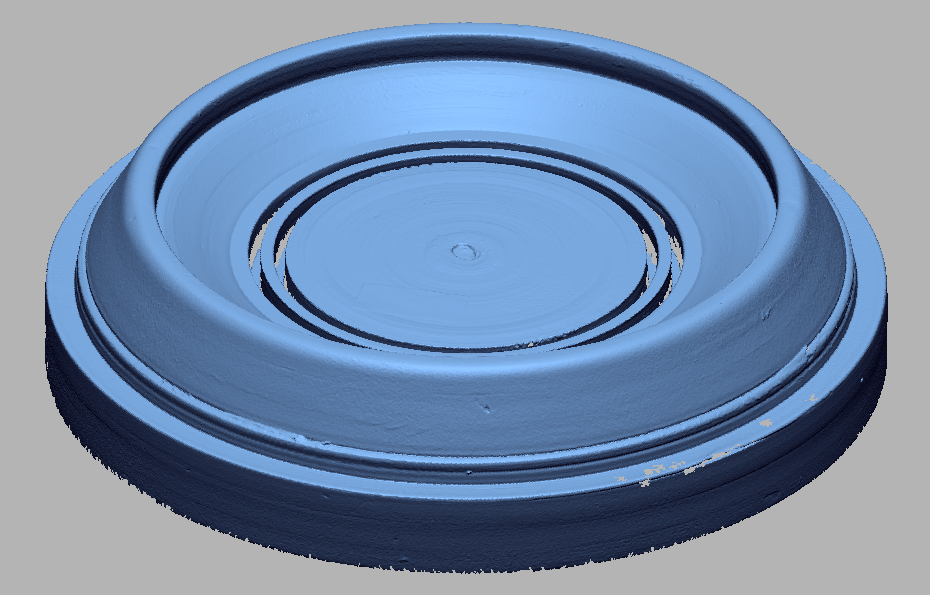 NeoMetrix uses the latest in 3D scanning technology to be able to capture complex geometry quickly, efficiently and accurately.
The scanner chosen for this project is the Creaform MetraSCAN. The MetraSCAN is a powerful laser scanning system that uses a tracking bar (C-Track) to track the location of the scanner. This means that the object being scanned needs minimal or no reference targets. The laser scanner itself records hundreds of thousands of data points per second, allowing for very quick data acquisition.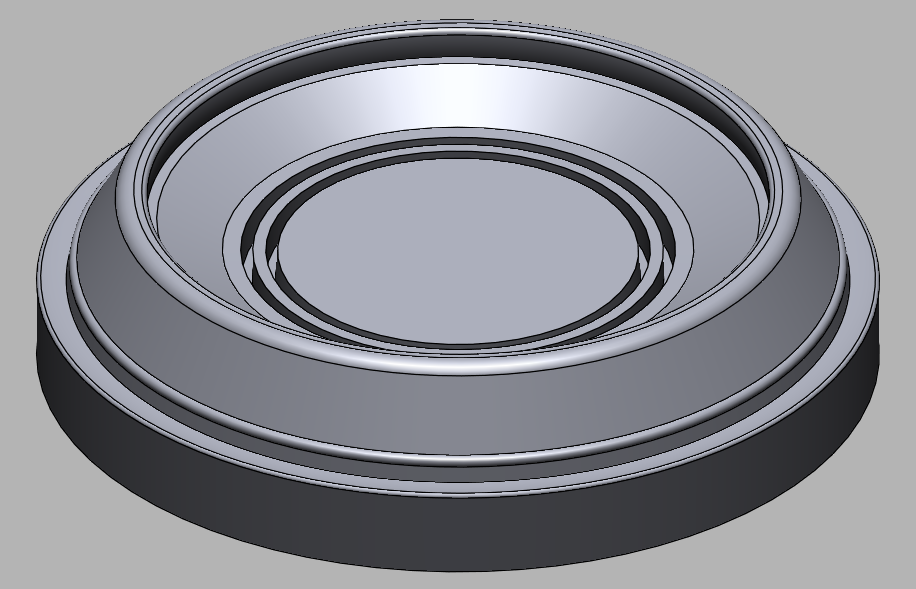 Each tool is positioned in front of the C-Track, and is then scanned. With the fast data
capture rate, each tool can be scanning in a matter of minutes. Once the tools are all scanned, the scan data is directly imported into Geomagic DesignX, a powerful reverse engineering software package. Once the data is imported, a model can be created. Using simple sketch tools, a profile of the tool can be extracted from the scan. This sketch can then be revolved to create the entire tool.
This solid file is then exported as a parasolid (or any other standard CAD file type) and then delivered to Metal Industries. They can then use this file to manufacture new tooling.
Development of Quick Connect Prosthetic Joint

The NeoMetrix method of reverse engineering employs the use of 3D scanning technology for rapid and accurate data collection of complex geometry. The scanner of choice for this project was the Zeiss Comet L3D. Rajesh's joints scanned into CometPLUS software. The captured data was directly output as a triangulated mesh or STL file.
This mesh was then imported into Geomagic's Design X reverse engineering software, where it was used as the guideline for generating the new CAD model of the part. Cross-sectional sketches were developed based upon the scanned data and subsequently used to generate solid bodies through traditional modeling methods, such as extrudes, lofts & sweeps.
Design X also allows for comparison of the final model back to the original scanned data to ensure accuracy to the original part to ensure that the new joint attachments would fit snugly and securely.
Schedule a FREE Consultation Today!
For more info on our 3D Manufacturing Equipment & Services: