Located in the Jiangsu region, the town of Suzhou is a former mining town that has been completely rebuilt, attracting investments from some of the largest construction companies in the world. Old mines have been rapidly transformed into parks bringing the city back to its former glory. As the city moves into the future, one project can't help but stand out… The very first 3D printed river revetment wall, over 500 meters long, is the largest 3D printed structure ever built.
In-stream restoration, river engineering or coastal engineering, revetments are sloping structures are placed on banks or cliffs designed to absorb the energy of incoming water. The 3D printed wall consists of separate 3D printed modules that provide the necessary protection against strong river currents and the relative erosion, protecting coastal habitats, even those farther inland, from wetland flooding, aquifer, and agricultural soil contamination and lost habitats for fish, birds, trees, and plants.
This highly ecological riverbank helps to defend the shoreline from the waves' impact and the risk of collapsing under the pressure of rising water levels. These effects are caused by forces, such as water erosion, corrosion, earth pressure, and underwater osmotic pressure.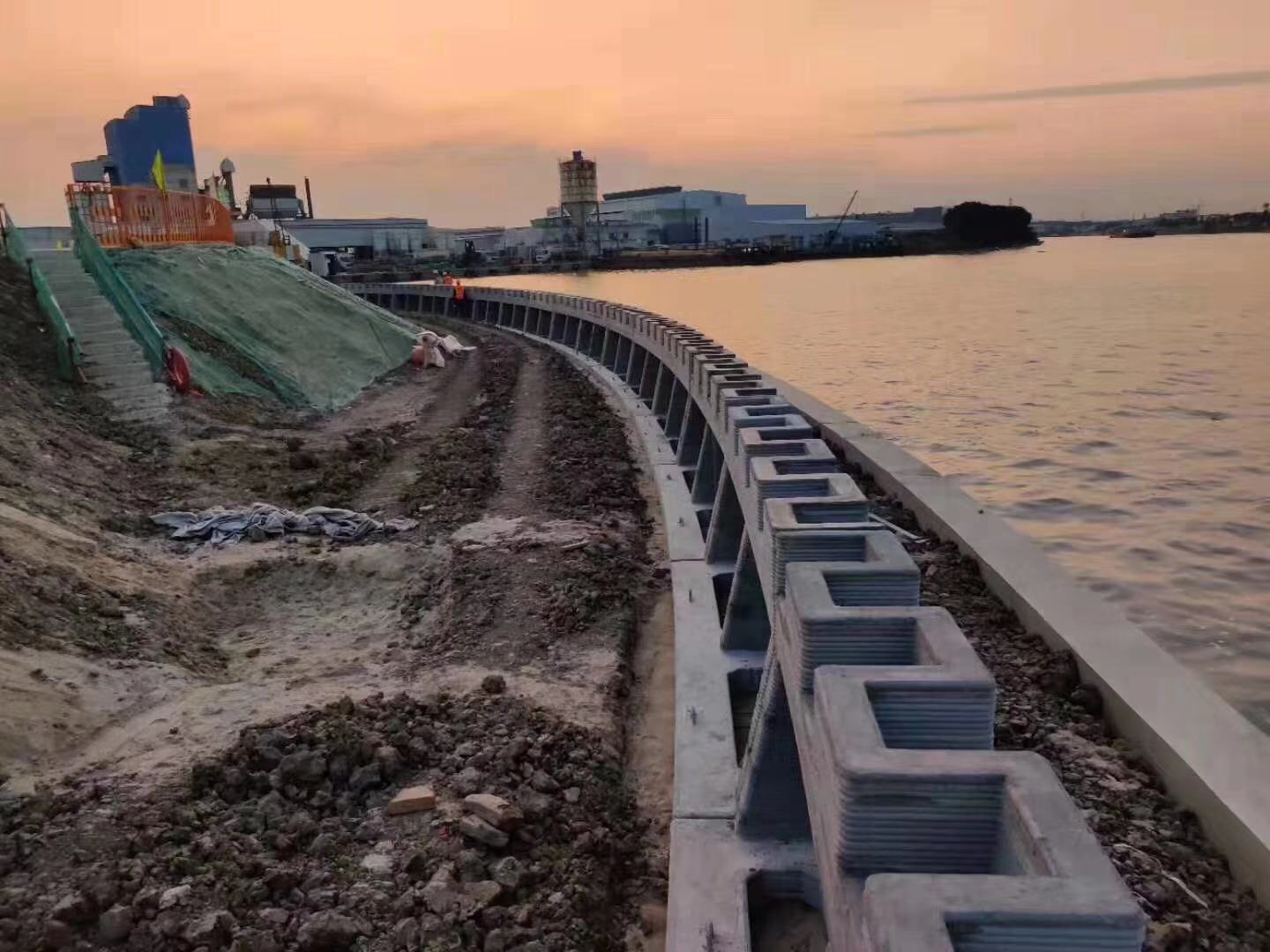 Traditional riverbank repair projects often require costly building materials or custom-designed bricks for the construction of solid walls and dams. Although these solutions are stable and provide the necessary protection, they are expensive and complicated to implement. In addition, such projects often fail to take into consideration existing ecosystems.  3D printing technologies allow for improved river revetment by rapidly and efficiently, creating an artificial riverbank that closely follows its original shapes. This provides more opportunities to protect the living environment for local flora and fauna.
The modules are set above the riverbank and provide a natural habitat for plants to grow on, while also protecting against floods. This 3D printed river revetment wall ultimately provides a safe, and green recreational area, with pleasant aesthetics for coastal residents and visitors.
source: https://www.3dprintingmedia.network/winsun-completes-worlds-first-3d-printed-river-revetment-wall-in-largest-construction-3d-printing-project-yet/
We Offer Affordable 3D Printing.