Many reasons exist as to why a 3D laser scanner is an important asset to your business. It assists with promotion of the business. It shows that your company uses accurate state-of-art technology. It delivers in speed and guarantees a high quality performance for all clients.
Laser scanner equipment has the ability to capture precisely the minute details of what is placed in front of it from small items to large surface areas. Its level of high accuracy promotes the continued use of this type of technology.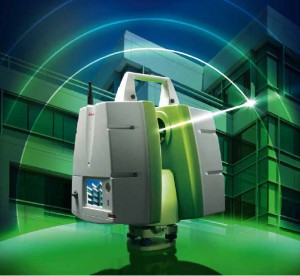 The scanner creates a detailed point cloud in which all aspects and characteristics of the object are collated. The data records as a CAD (computer-aided-design) graphic rendered, an image, into the connected software associated with the scanner.
With many 3d scanners on the market at a very reasonable asking price this kind of technology is becoming more common. With so many different types of businesses throughout the world, and many diverse groups, use this in their production and concept designs. More businesses are taking this technology on and embracing it because of its ability to produce superior outcomes every time.
How many times have you been in the need to replicate a component, but could not get your hands on the original drawings and documents? Perhaps you are looking to replace an old part that is no longer being made?  This would prove very difficult without using 3d scanning technology, and this is where it benefits most in manufacturing.
If you are interested in the inner-workings of laser scanning services, Neometrix Technologies Inc., has been in the business for over two decades. They are able to scan the part or even travel to where you are located.  Three-dimensional scanning is a cost effective process to complete the job. Contact them today!