v:* {behavior:url(#default#VML);}
o:* {behavior:url(#default#VML);}
w:* {behavior:url(#default#VML);}
.shape {behavior:url(#default#VML);}
Normal
0
false
false
false
false
EN-GB
X-NONE
X-NONE
/* Style Definitions */
table.MsoNormalTable
{mso-style-name:"Table Normal";
mso-tstyle-rowband-size:0;
mso-tstyle-colband-size:0;
mso-style-noshow:yes;
mso-style-priority:99;
mso-style-parent:"";
mso-padding-alt:0cm 5.4pt 0cm 5.4pt;
mso-para-margin-top:0cm;
mso-para-margin-right:0cm;
mso-para-margin-bottom:10.0pt;
mso-para-margin-left:0cm;
line-height:115%;
mso-pagination:widow-orphan;
font-size:11.0pt;
font-family:"Calibri","sans-serif";
mso-ascii-font-family:Calibri;
mso-ascii-theme-font:minor-latin;
mso-hansi-font-family:Calibri;
mso-hansi-theme-font:minor-latin;
mso-fareast-language:EN-US;}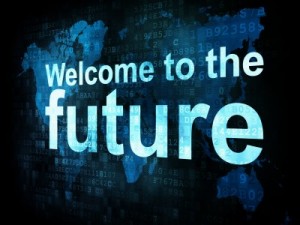 Three-dimensional printing has many uses and limitless possibilities. It is a technology advancing forward in the popularity polls and making ground over all other competing technologies. Why has this technology come into the limelight and why is it so popular among its users?
There could be a number of reasons why everyone wants to get involved with 3d printing and its services. To be honest, it would be unfair to pin its rise in popularity down to one main reason. Part of the reasons is that it became popular due to it being…
1). Extremely cool
2). Easier to understand
3). More affordable
Anyone looking to buy a 3d printer can easily do so from any good retailer.  A decent printer will cost you anything from around $500 and upwards. Keep in mind, 3d printers all differ in functions and materials that they use. Yes, all can print solid objects with no problem, but higher price tags are on those printers that offer more complex tasks to be carried out correctly.
The history of 3d printing is simple, it first hit the scene 30 years ago. It may seem it has taken its time to get to where it is today, in terms of popularity and attention, but many manufacturing industries have been using advanced three-dimensional printers for years.
It has become so popular that many established global brands are finding new ways of using this interesting technology to interact with fans. It has become a marketing ploy and implemented into an already well-functioning business module.
There is an excitement in the air; people can sense the change of technology, and the creative power that comes with it. This technology changing the technology landscape and placing the power of creativity into hands of more people, and they are using it to improve the way we live our lives.
Three-D printing and 3D scanning has the world in a stir, its advanced breakthroughs is exciting and has brought together creators, historians, artists, and more.