v:* {behavior:url(#default#VML);}
o:* {behavior:url(#default#VML);}
w:* {behavior:url(#default#VML);}
.shape {behavior:url(#default#VML);}
Normal
0
false
false
false
false
EN-GB
X-NONE
X-NONE
/* Style Definitions */
table.MsoNormalTable
{mso-style-name:"Table Normal";
mso-tstyle-rowband-size:0;
mso-tstyle-colband-size:0;
mso-style-noshow:yes;
mso-style-priority:99;
mso-style-parent:"";
mso-padding-alt:0cm 5.4pt 0cm 5.4pt;
mso-para-margin-top:0cm;
mso-para-margin-right:0cm;
mso-para-margin-bottom:10.0pt;
mso-para-margin-left:0cm;
line-height:115%;
mso-pagination:widow-orphan;
font-size:11.0pt;
font-family:"Calibri","sans-serif";
mso-ascii-font-family:Calibri;
mso-ascii-theme-font:minor-latin;
mso-hansi-font-family:Calibri;
mso-hansi-theme-font:minor-latin;
mso-fareast-language:EN-US;}
Laser scanners and 3d printers are quickly becoming the most influential technology currently available to use on the market today. More and more people are engaging with its services at some level, either through work, or in their own homes during leisure time, which is becoming much more common.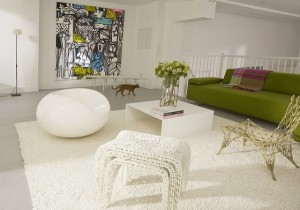 Just what is making this technology so popular and why are the products and services that come with it in such high demand?  It's hard to pin-point the one single reason as to why this technology is booming and influencing the masses. Possibly, one of the main reasons it has become so popular could be down to the lower price range that the products now fall into.
You can easily pick up a decent printer and scanner starting anywhere from $400 and upwards. In the past, this technology was expensive, and the services that it provided were expensive and that included the product materials needed to carry out projects.  As mentioned above 3D scanners and 3D printers are more affordable that means more and more of us are able to afford them as a hobbyist. This makes it easier for you to create desired projects and all done from the comfort of your own home.
Another reason that this technology is becoming more and more popular could also be down to the actual products (scanners & printers) becoming less bulky and oversized. You can now easily have a 3d printer or 3d scanner that will fit on your desktop in a small office or study at home.
Possibly the most influential attribute this technology possesses is that it has limitless possibilities and the users have an unlimited gauge of what they want or could create.  With more and more materials available, users of 3D printers and scanners have freedom readily available at their fingertips, in the push of a button to finally bring their own ideas and creations to life.