v:* {behavior:url(#default#VML);}
o:* {behavior:url(#default#VML);}
w:* {behavior:url(#default#VML);}
.shape {behavior:url(#default#VML);}
Normal
0
false
false
false
false
EN-GB
X-NONE
X-NONE
A 3d model is simply a detailed digital representation of a desired physical object. Let's say that you already have a tangible object, and you want it in digital form, in order to get this, the object would need to go through a 3d laser scanning process. The scanner has the ability to take a pinpoint accurate measure of any object. This scan then transfers the item into computer software as a rendered graphic.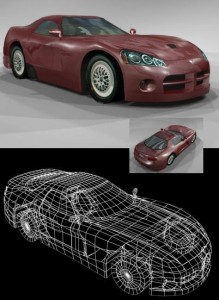 Once the process of collecting raw data has taken place, the digital model can be altered and redesigned to meet the exact requirements of the innovator.
What are the limitations to 3D Scanning?
Laser three-dimensional scanning technology does not have any limitations, the technology can be used outdoors or inside, during the day and at night where light is limited. The only limit to the use of this technology is a person's imagination and goals. The equipment can capture the tiniest of components, as well as, full size jumbo jets, and both are equal in high quality results.
With some projects too big to be shipped, most professional scanning companies have smaller portable devices, which can be shipped to a facility in order to ensure that the job's demand and requirements are met accordingly. An example of a situation where a portable device is necessary would be if a cruise ship needs an engine repair and scanning of the required part.
NeoMetrix Technologies, Inc., based in Orlando, Florida has vast experience in the 3d scanning industry. They have completed projects including, historic monuments, Power Plants, aeroplanes, and more. They offer a vast knowledge in the process of scanning and printing three-dimensional objects, and a reputation as being able to deliver on any sized project. A company like this could easily make a laser scanning project successful.