A concealed carry holster loose in your waistband or pocket is never a good idea; it doesn't protect the trigger.  It also does not secure the firearm and it could easily become dislodged.  A concealed carry holster should fit just right.  It should mold to the firearm and should fit comfortably on your body.  The Urban Carry does just that.  The pouch-like pocket secures the firearm and keeps it firmly in place.
In order to promote this revolutionary new holster, the folks at Urban Carry designed a stunning trade show display to showcase their product.   The only question was how to manufacture the display quickly enough to make the show schedule.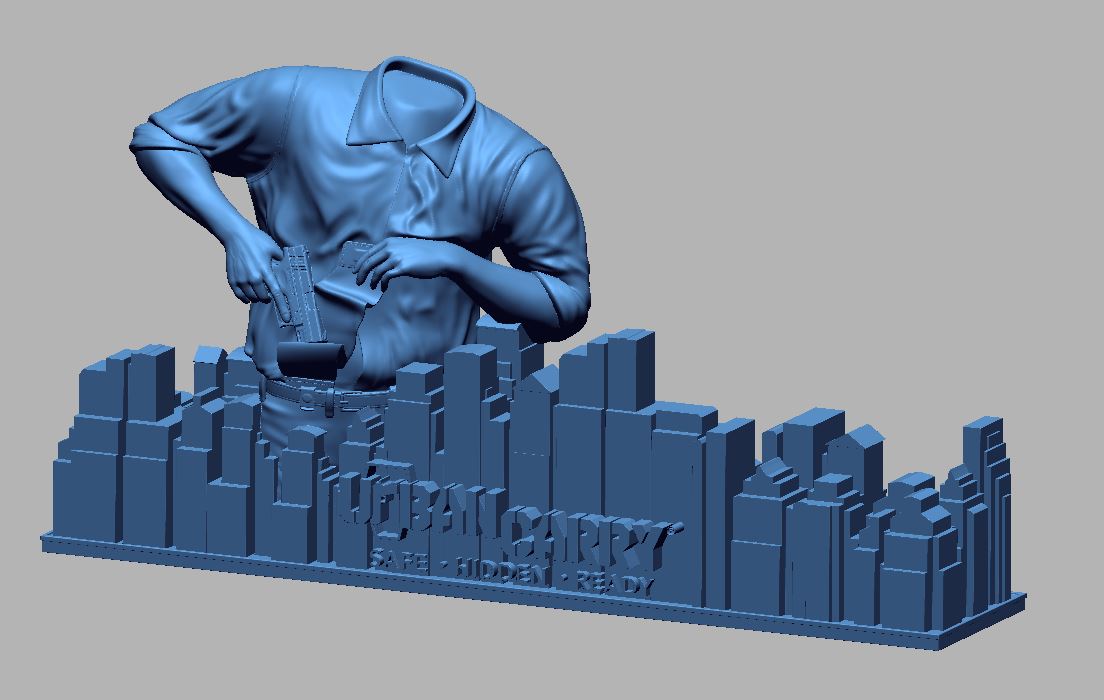 Trade Show Display Design
They contacted NeoMetrix to discuss 3D printing the design.  After some discussion regarding different processes, such as FDM (fused deposition modeling), polyjet and SLA (stereolithography).  The final decision was to use Stereolithography, due to the size of the part, cost of materials, and available surface finish.  Stereolithography uses an open vat of resin, which is cured, layer by layer, to produce the final part.  The advantage of this technology is that fairly large parts can be printed in a relative short time frame.  Also, layer thickness can be as low as .002" (or 50 microns), providing very good surface finish and detail in the final part.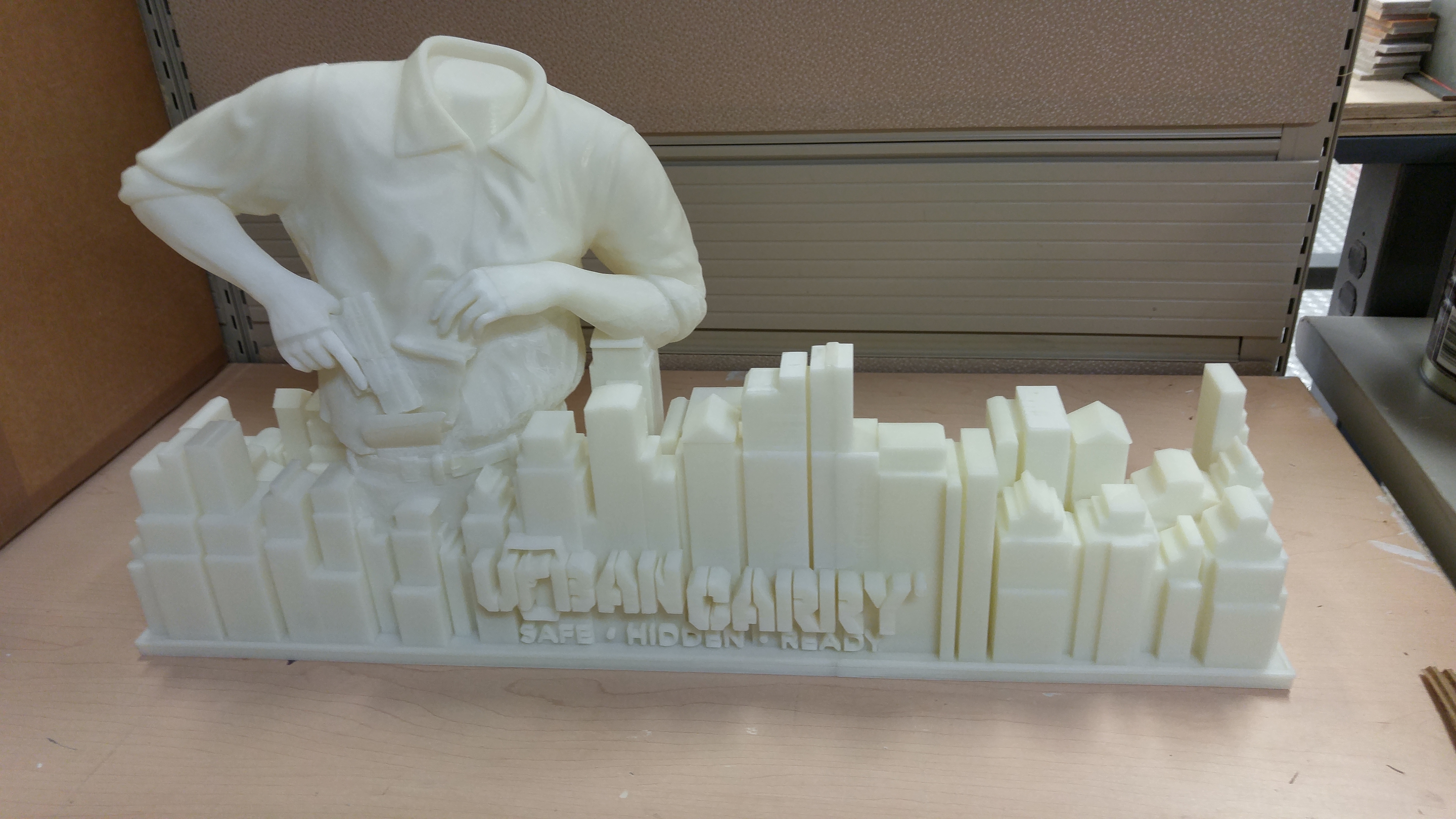 Although the final SLA model was stunning, Urban Carry wanted to up the impact of the model by adding a custom paint scheme. Since NeoMetrix does not offer this type of service in-house, they partnered with The 3D Workshop in Altamonte Springs, FL.  The 3D Workshop, Inc. specializes in the design and fabrication of scale models, and has a vast amount of experience in producing final, finished models.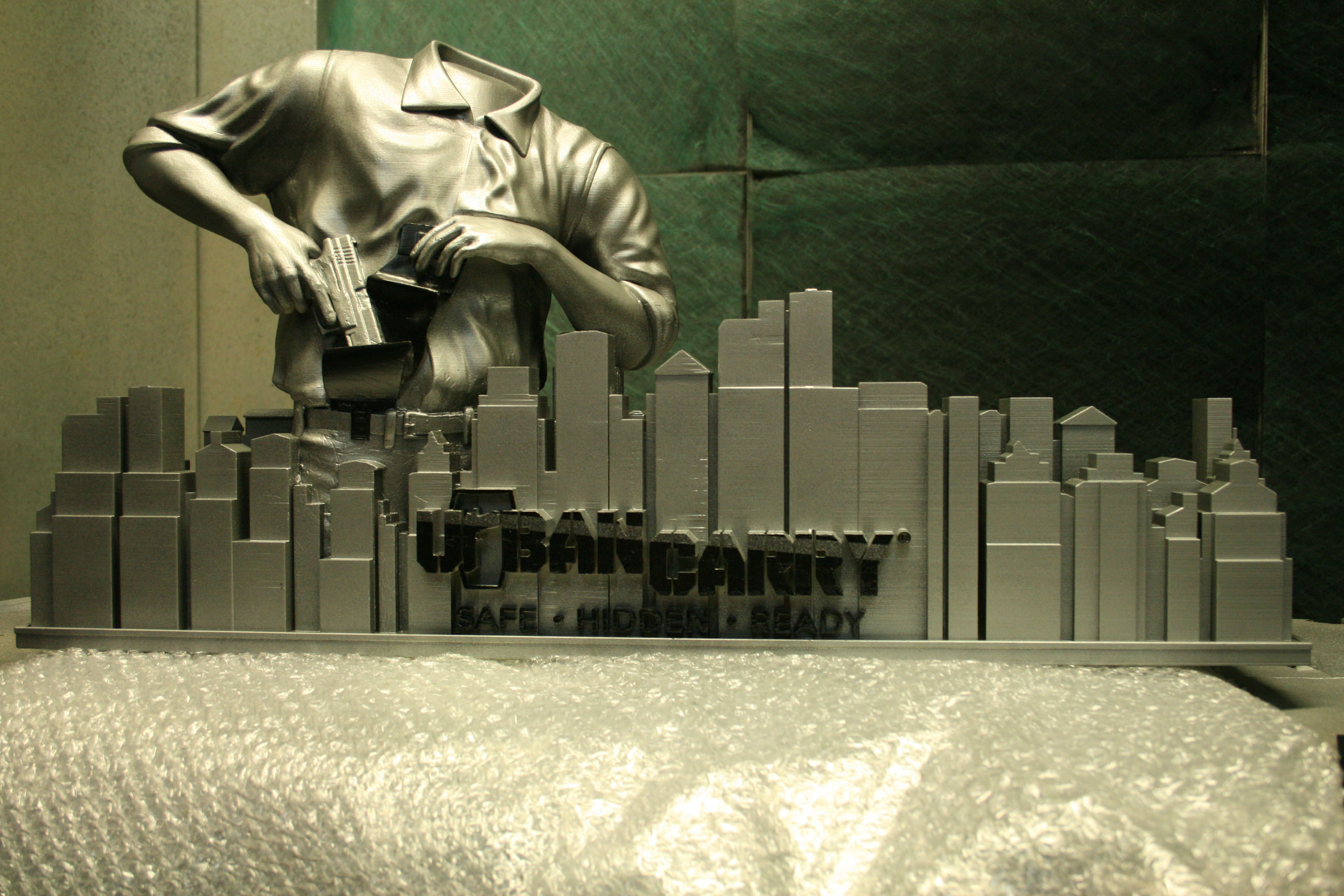 Whereas other manufacturers would only be displaying their goods for sale, the Urban Carry Booth also featured this final, stunning, display, yielding more booth traffic, which will ultimately result in more sales.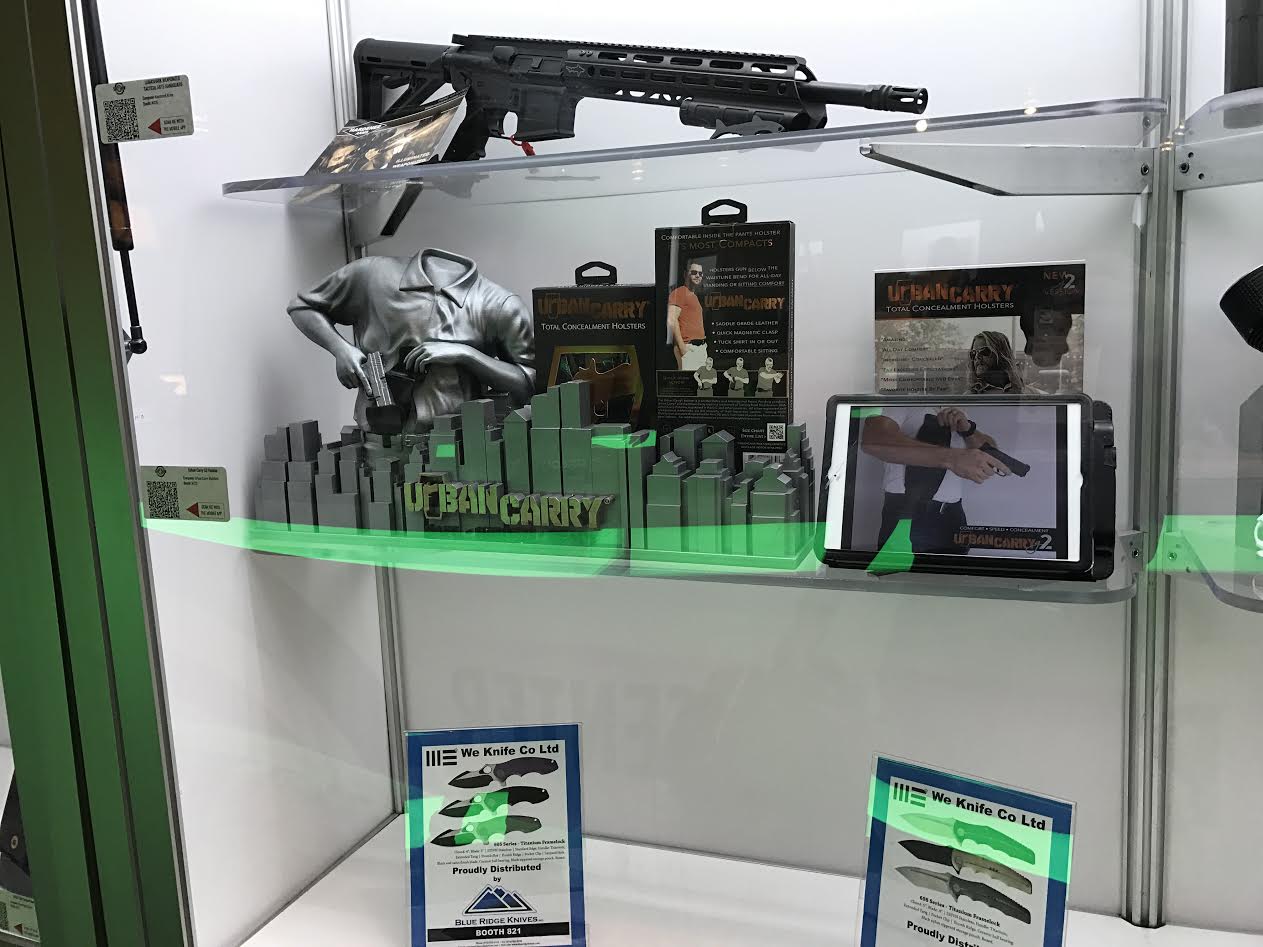 For more information about Urban Carry please contact:
Turning Point Distribution, LLC
TEL: 844 – 4HOLSTER
TEL: 321 – 363 – 0181
445 Specialty Point
Sanford, FL 32771 – USA
Support@UrbanCarryHolsters.com
For more information about The 3D Workshop:
Mr. Jonathan E. Cagle – President
3D Workshop, Inc.
970 Sunshine Lane, Suite D
Altamonte Springs , Florida 32714
Phone: (407) 389-3100
Fax: (407) 389-3101
Email: the3dworkshop@aol.com