This past month, on September 2019 the U.S Army Secretary Ryan McCarthy issued a directive supporting the force's ongoing implementation of 3D printing. The policy is for all four official factions of the U.S Army and focuses on 'enabling readiness and modernization through advanced manufacturing, encompassing additive manufacturing, artificial intelligence, robotics, and advanced composite materials.
"Advanced manufacturing will fundamentally change the way the Army designs, delivers, produces, and sustains materials capabilities. It will enable the Army to modernize systems while simultaneously enhancing readiness" states the objective.
As part of the U.S Army Futures Command, established in 2018, is in addition charged with writing a strategy to develop additive manufacturing capabilities for the Army, along with appropriate security/ IP protection measures.
Additive manufacturing in the U.S Army
Considered at the center of excellence for scientific discovery and engineering. A source of funding for cutting edge research, the U.S Army has established initiatives across a variety of additive manufacturing modalities.
Marine Corps Systems Command is working with the U.S Army Corps of Engineers to build bases using 3D printed cement.
Army Research Laboratory, among many things, is developing high-strength alloys for 3D printing.
U.S National Center for Manufacturing Sciences also opened the Advanced Manufacturing, Materials, and Processes Center and Consortium in Aberdeen, Maryland.
This year, with additive manufacturing accelerator America Makes, and Pennsylvania-based consultancy Catalyst Connection, the Nation Center for Defense Manufacturing and Machining launched its AMNOW program to facilitate additive integration into army logistics. With these developments and with the recent modernization directive,  it appears to be an effort to continue this momentum on an Army-wide scale.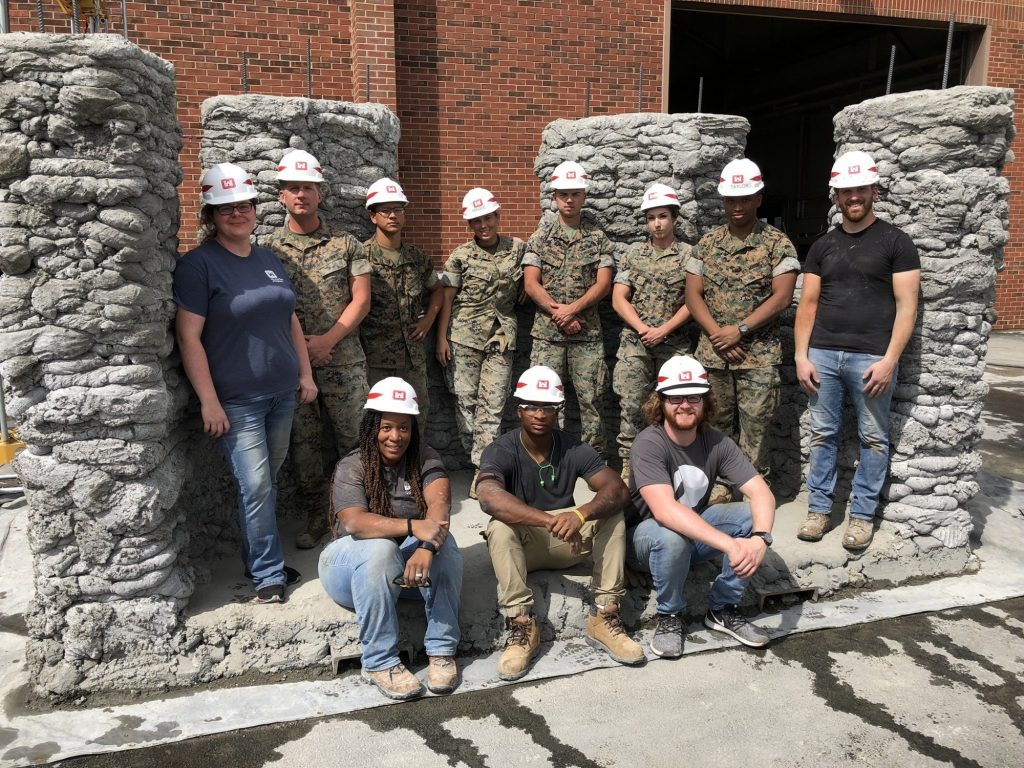 U.S Army implementing Industry 4.0
The new policy outlines 4 objects for the application of advanced manufacturing. 
The first objective is "allowing for the production of complex parts that cannot be manufactured using the traditional process." The Army expects to improve system performance and encourage innovation. 
The second objective discusses the creation of an Industry 4.0 production network a "connection between machines, products, and people" for "improved quality control, predictive maintenance, and automatic ordering of supplies."
The third objective highlights how advanced manufacturing has the ability to "address the readiness challenges posed by parts obsolescence." This area could be expected to benefit from 3D printing due to its application for on-demand fabrication. 

The directive focuses on the importance of integrating advanced manufacturing early on in a system's life cycle… "Organizations across the Army, including requirements, research, and development, acquisition, sustainment, and contracting activities, must continue to invest in and embrace advanced manufacturing."
source: https://3dprintingindustry.com/news/u-s-army-secretary-places-3d-printing-center-of-modern-policy-162893/
Start 3D Printing Today with NeoMetrix