You may have finally come to the decision to purchase a 3d printer or the 3d printing products that come with it. There are a few points that you need to keep in mind to make sure that you make the right choice concerning your purchase.
Why buy a 3d printer?
There are many reasons that you may want to buy a 3d printer. Maybe it is for work-related reasons, and having your own desktop 3d printer in the home office could help you get extra work done. Another reason for buying a 3d printer could be to carry out hobby projects in your home at your own leisure, allowing you the time to understand it better and make mistakes as you learn how a 3d printer works. Whatever the reasons, buying one of these printers  will challenge your mind and creativity to higher levels. So, it is important to become familiar with its functionality before purchase.
 Understand the tasks at hand
Everyone has bought something for the sole reason of a needed required service, and nearly everyone has been in the situation that if they had spent a little more they would have seen far better results. It is essential that you understand what you want to accomplish when it comes to 3d printing. This way you buy the correct 3d printer that will give you the results that you want and need, without a hint of buyer's remorse.
Have a set budget and know what you are willing to spend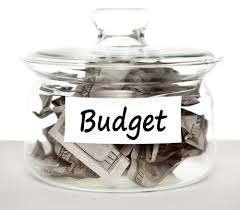 Before you actually buy 3D printing equipment, shop around and get an idea of what you are willing to spend on it. Having a set budget will help determine your range of options making it easier to select the 3d printer that you need. Another factor that will help you in deciding which is the best 3d printer to buy would be knowing the results that you need and then finding what will match those requirements.
This newer technology is popular and fun, more and more people are about this technology , work or leisure 3d printing is exciting.