In the UK, there is an annual cycling exhibition held in London. It is aptly called "The London Bike Show". The three day event generally runs from 13th – 16th of February and hosts cycling and bicycle enthusiasts from the United Kingdom and from around the world.
The visitors are allowed to try out new bikes, and see what's cutting-edge or new in the world of cycling. With the added presence of celebrities like Sir Chris Hoy, who is an MBE and former British track cyclist gold medal champion, it's no wonder this event is packed out each year.
This year's event was bigger and better than it has been in previous years showcasing plenty of cycling goodies including books, national maps, and of course, anything to do with cycling was available to be bought. The event also offers cycling companies and manufacturers the opportunity to present the latest created bike models straight from the companies design floor. The new creations can be viewed by the multitude of visitors attending this annual event.
One of the top stories that is causing a stir and making the headlines, at this past month's show was the claim that the world's first 3D printed titanium bike will be displayed by creators Renishaw and British cycle brand Empire.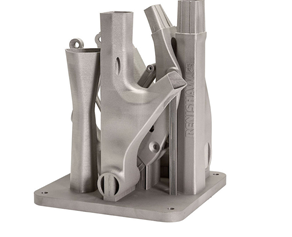 This new model is setting amazing precedents and showing how far cycling manufacturing has come. Not only that, but it is pointing to the future of bicycle manufacturing. Keen visitors will have to wait a while though, as the model that is on display at "The London Bike Show" is for view only. It still has to pass all strict safety tests before it can be put on the market for sale.
The bike creators use additive manufacturing and complex 3D printing machinery and cutting-edge technology. Yes, this is the first titanium 3D printed bike; however, the first nylon 3d printed bike was displayed to the world in 2011.
This is yet another example of the positive benefits that come with using a 3d printer and how it's improving the way businesses are producing products.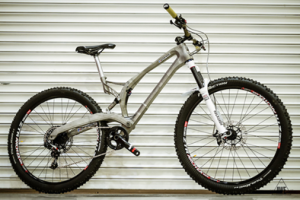 Article Resource: