There are many benefits of 3d printing. The first of the benefits is that it allows your business to be proactive in creating upgraded products and always working toward the most exceptional product on the market.  The second benefit is that all designs are made at a much speedier rate than previously. The third benefit is that using this technology is only a fraction of the cost compared to expense of older methods.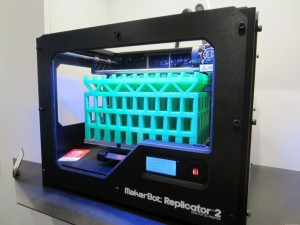 Companies can now afford to make as many prototypes as they deem necessary in order to get the right design. It ensures that it's made from the right materials, before sent to the consumer market. The printing equipment allows multiple prototypes to be printed at a very low cost. The low-cost of production, in turn, encourages board members and investor's product endorsement.
Older methods of design and manufacturing took weeks, and in some cases months, 3d printing completes the products in a matter of hours. This means as a business, your customers are able to get what they want in a faster turnaround time. Any products and parts manufactured go out to be sold on the market at an amazing rate of speed.
This technology is not only faster than older methods, but it is also cheaper, and the quality of the finished job produces remarkable results every time.
As a business that implements this technology, it can increase product turnaround resulting in happy customers, reliable relationships with clientele, easy product evolution, and overall popularity in your services. Let's not forget a spike in your business growth.
People and businesses in the manufacturing industry are looking for quality services and a faster design-to-market process. A service that produces high quality results at a fraction of the cost of older methods; this is exactly what you get with 3d printing.