v:* {behavior:url(#default#VML);}
o:* {behavior:url(#default#VML);}
w:* {behavior:url(#default#VML);}
.shape {behavior:url(#default#VML);}
Normal
0
false
false
false
false
EN-GB
X-NONE
X-NONE
/* Style Definitions */
table.MsoNormalTable
{mso-style-name:"Table Normal";
mso-tstyle-rowband-size:0;
mso-tstyle-colband-size:0;
mso-style-noshow:yes;
mso-style-priority:99;
mso-style-parent:"";
mso-padding-alt:0cm 5.4pt 0cm 5.4pt;
mso-para-margin-top:0cm;
mso-para-margin-right:0cm;
mso-para-margin-bottom:10.0pt;
mso-para-margin-left:0cm;
line-height:115%;
mso-pagination:widow-orphan;
font-size:11.0pt;
font-family:"Calibri","sans-serif";
mso-ascii-font-family:Calibri;
mso-ascii-theme-font:minor-latin;
mso-hansi-font-family:Calibri;
mso-hansi-theme-font:minor-latin;
mso-fareast-language:EN-US;}
There have been countless reports that include 3D printers and the many things that it can be used to make and design. In fact, these machines are able to print true-to-life solid objects, such as working audio speakers, jewelry, toys, running shoes, and even food!
Medical Breakthrough
Scientists at the University of Cambridge, in the UK, have taken 3D printing to the next level and are using it to trial the printing of eye cells. This would be a major breakthrough for this technology and everyone involved in the project. This is the very first time that researchers have had the capability to print retina eye cells and the cells stay alive; they are hoping it will be a step towards curing eye diseases.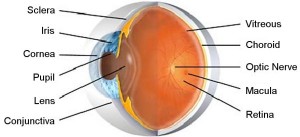 Image Source:
http://ehumanbiofield.wikispaces.com/ 
This breakthrough, plus many other breakthroughs, coming in from all over the world proves that this technology is far more advanced than it's ever been. We are way past the "hype stage" as it is proving its worth and value among leading industries.
This kind of printing has been around for quite a while, but it hasn't been until this past decade that it's been making the news, and it deserves the credit and attention that it's getting today. More and more people are learning about this technology, learning how to use it, and getting the best out of its services.
Product Breakthrough
This technology allows people the freedom to bring their own creations and ideas to life, giving them a chance to improve on everyday products. For instance, one of the coolest improvements around just now, is the 3d printed rinser tooth brush prototype.
This toothbrush has been created to allow the user to clean teeth with ease, and the handle has been adapted into a way it can be used as a small rinser, an all-in-one brush. The above video shows in detail the way that a 3d scanned image is correctly prototyped and developed.
What will they come up with next? We wait in expectation…