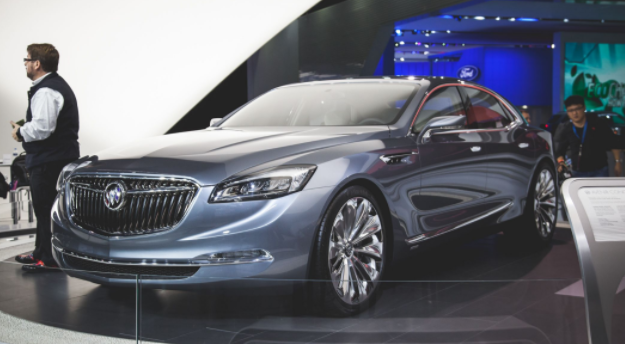 Rapid prototyping is a cutting edge technology that is revolutionizing production methods. Automobile designers from General Motor's Australian Design Studio recently exemplified this when they were honored at a North American International Auto Show in Detroit, Michigan. The car for which they received the honors is the Buick Avenir concept car which was designed and built in Port Melbourne, Australia by GM. The Avenir features a sleek grill which was creating using rapid prototyping methods at 3D Systems' On Demand Manufacturing service, Quickparts at their headquarters in Melbourne.
The Avenir saw considerable recognition at the EyesOn Design Awards in 2015, a prestigious automotive event, receiving the awards for Best Concept Vehicle and Best Innovative Use of Color, Graphics and Materials. 3D Systems' Quickparts utilized their industry-leading rapid prototyping/3D printing systems such as the ProX SLS 500 to produce functional prototype models and components. According to 3D Systems report on the works:
"Its [3D Systems'] involvement in the award-winning Avenir – French for 'the future' – underlines Australia's ability to deliver rapid-turnaround, ground-breaking manufacturing innovation. With the local automotive industry undergoing dramatic change, Avenir is an example of design know-how marrying with sophisticated manufacturing capability to deliver a customized, cost-effective solution for the major car players."
The Avenir's grill prototype was miraculously produced in just three days. This comes as quite an exceptional achievement as traditional production methods – CNC machining – for the grill would have taken at least two weeks to deliver a finished product. In addition to this, the 3D printed grill prototype is fully-customizable and of higher quality, all while being produced at a much cheaper cost.
According to members of both 3D Systems' Quickparts and GM Australia's design team, Australian automakers are turning to 3D printing and additive manufacturing technologies at a strongly increasing rate. This comes as a result of the technology's ability to provide a competitive advantage and open up more doors for innovation and customization. More specifically, they've seen this rapidly growing rate of 3D printing integration "in the production of under-the-bonnet prototype components as part of vehicle manufacturers' concept design work."
Both Quickparts and GM Australia have a strong belief that the demand for 3D printing in the automotive industry will only continue to rise in the foreseeable future as they and their major competitors begin to have a better understanding and capacity for the benefits of rapid product development within the automotive design and manufacturing processes.
Want to Learn More About 3D Printing?