Annually in Minnesota, the Toy Product Design class at Minnesota University holds the "Playsensations" event. The class is taught by inventor Barry Kudrowitz, who displays the students ideas, concepts, and projects eachstudent has been working on for all to see.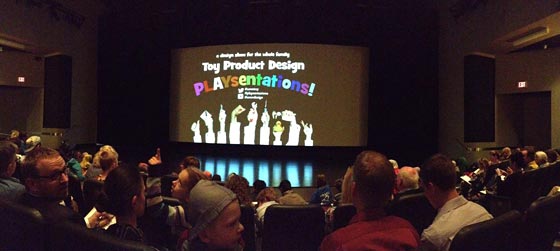 Those who attend the Playsensations presentation should expect to see a wide range of live demonstrations, along with theatrical performances containing toys and fun things the students have designed and created. The students are granted full access to 3D printer's lathes and laser cutters, so this year's presentation includes a wide array of different toys made by the class using 3D printing technology.
Each year the Playsensations presentation has a different theme and this year's presentation was aptly named, "Making Makers", a name that completely fits in with this years incorporation of 3D printers and 3D laser cutters in the classroom.
The object below looks a lot like a hot glue gun and the design was based on that actual concept. The "Chozmo" is actually loaded up with chocolate sticks instead of glue sticks, this cool little 3D printed space gun or futuristic-looking object squirts out melted chocolate. The "Chozmo" is another example of 3D printers versatility and shows the incredible ways a person can bring their unique concepts to life.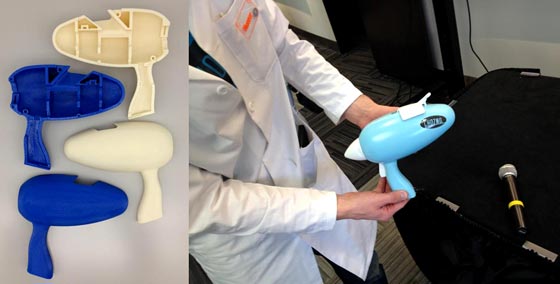 As you can imagine, there were plenty of Stratasys 3d printed parts and objects on display at this year's event. Check out some of the cool things displayed below.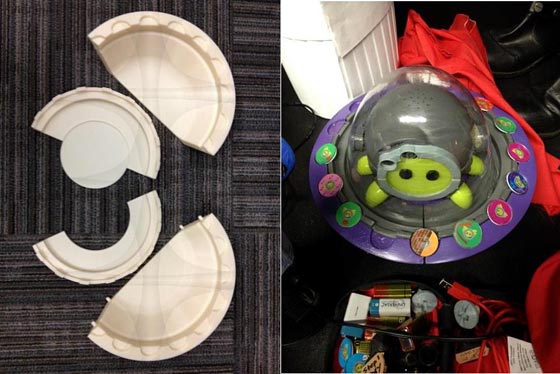 This year's event was a real success and it shows how a younger generation is excited about using this type of technology for new and innovative ideas. The students are jumping at the opportunity to create and design a variety of prototypes, experimenting with  all the different functions and uses. Tomorrow's leaders have the technology and the understanding to change the world future generations will be living in.