Whale, a top engineering firm in Belfast, is experiencing a revolution in product manufacturing because of Stratasys 3D printing systems. The managing director, Patrick Hurst, happily embraces 3D printing technology in his line of business, implementing it into the product development and creation process.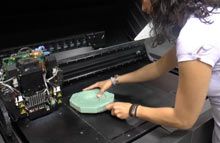 By using 3D printing technology in creating products, Hurst has already seen a significant turnaround in the development process decreasing production time by up to 35 percent. The company can now have its products on the market in weeks rather than months.
In the process of creating the company's product line, (pumps & waste management pumps), Hurst is utilizing Stratasys 3D printed injection molds in the product design, manufacturing, and testing processes. Whale of Belfast is able to create injection mold tools in under 24 hours. That is at a slice of the cost it once took them when using traditional manufacturing techniques.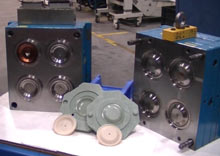 In the past, Hurst's Company spent tens of thousands of pounds on production costs, and the tools being made for them took up to 5-6 weeks to get back. New products, in the past, were slow to make it to the market, but now that they are using an Objet Connex 3D Printer, the tools are designed during the day, and printed overnight. This makes it possible for them to be tested immediately at the beginning of the next workday. As you can imagine, it has saved on both cost and time. It has been incredible how this company is benefiting from 3D print technology.
For a company like Whale, 3D printing is a real, viable technology, and an effective alternative to the traditional way of things. It has not only changed this business for the better, but it allows for better quality products to be created, tested, and put on the market in a matter of days. For a business this size this is fundamental to their reputation and overall growth.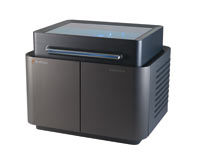 Objet350 Connex Multi-material 3D Printer

Article Reference: