Academy Award Winner Morgan Freeman, Harry Connick Jr. and Ashley Judd are to star in "Dolphin Tale," a 3-D Alcon Entertainment production for release by Warner Bros, it was announced by Alcon co-founders and co-CEO's Andrew Kosove and Broderick Johnson.
Johnson and Kosove will produce the film with Richard Ingber, Alcon's President of Worldwide Marketing, who brought the project to the company. Alcon's head of development Steven Wegner, and Robert Engelman will executive produce.
Charles Martin Smith ("Air Bud," "The Snow Walker") will direct the Karen Janszen ("A Walk to Remember") screenplay, with revisions by Smith and Jordan Roberts. Script is based on an original treatment by Noam Dromi.
Based on true events "Dolphin Tale" is a family film about Winter, a young dolphin who loses her tail in a crab trap and Sawyer, the introverted, 11-year old boy who befriends her. Sawyer meets the rescued dolphin at the Clearwater Marine Aquarium, a marine rehabilitation center where she lives. Sawyer rallies friends and family alike to save Winter by convincing a pioneering doctor to create a unique prosthetic attachment to restore the dolphin's ability to swim. Winter the dolphin will play herself in the movie.
Morgan Freeman will play Dr. McCarthy, an eccentric doctor who specializes in creating prosthetics for war veterans at the local VA hospital. He is faced with the greatest challenge of his career when he volunteers to help save Winter by designing a prosthetic tale for her.
Connick Jr. will play the role of Clay Haskett, the dedicated marine biologist who rescues Winter and takes her to the rescue facility he runs, Clearwater Marine Hospital. A single father who works tirelessly at the understaffed aquarium, Haskett learns a lot about himself through the unlikely relationships that form around Winter.
Ashley Judd will play, Lorraine Nelson, a nurse and single mother whose son, Sawyer, befriends Winter. Initially skeptical of her son's relationship with the ailing dolphin, she eventually realizes Winter's importance in his life.
This will mark the third time Freeman and Judd are teamed, which includes "Kiss the Girls" for Paramount Pictures and then "High Crimes" for 20th Century Fox. It is the second time Connick Jr. and Judd will be paired after working together on the feature "Bug" for Lionsgate.
Freeman's most recent film, "Invictus," in which he starred opposite Matt Damon, earned the actor a Best Actor Oscar nod. He also appeared in the box office and critical success "The Dark Knight" with Christian Bale and Heath Ledger for Warner Bros. He will next be seen in "Red" alongside Bruce Willis and Helen Mirren.
Connick Jr. was most recently seen starring opposite Renée Zellweger in last year's romantic comedy "New in Town." He also appeared in Alcon's "P.S. I Love You" with Hilary Swank and Gerard Butler.
Judd recently starred opposite Dwayne Johnson in the family comedy "Tooth Fairy" for Fox. She just wrapped filming on "Flypaper" starring opposite Patrick Dempsey, Jeffrey Tambor and Mekhi Phifer. Judd was nominated for a Golden Globe for her performance in "De-Lovely" for MGM.
Footage of the dolphin, Winter, will be a combination of live action shots of the animal, the animatronic stand-in, and computer generated images.  NeoMetrix was contracted to scan the animatronic version of Winter to provide the data required for the computer graphics animation.  Scanning took place at the Clearwater Marine Aquarium in Clearwater, Florida, and was completed using the MetraSCAN 3D Scanner from Creaform.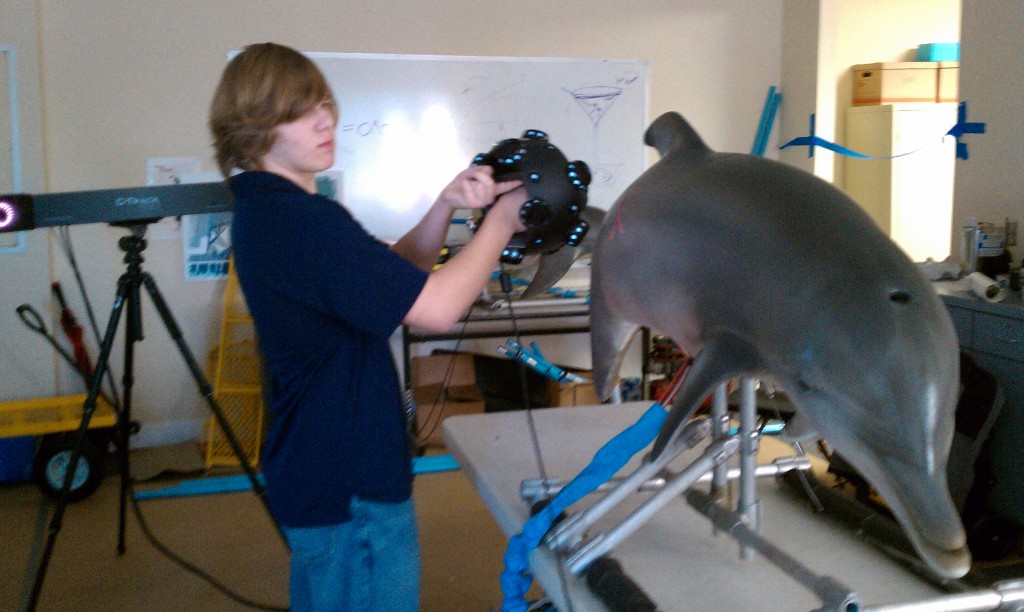 States Johnson and Kosove: "We are very excited about doing this project and bringing Winter's extraordinary story to the big screen. We are committed to only filming wild dolphins in their natural habitat and the special needs dolphins at the Clearwater Marine Aquarium whose motto is 'Rescue, Rehabilitate and Release.'"