Over at NeoMetrix Technologies they pride themselves on being a company who can successfully execute 3d scanning and 3d printing services on all the projects they take on, to a very highest level of quality and standard. If you need an item scanned, then they can do it.
They have worked from the largest of power plants to the tiniest of components, no object that is too small or too large that can be taken on. Please, refer to the services section of the website for more detailed information on all the services.
Scanning Small Objects: There is no limit in size regarding parts or features needing scanned. At NeoMetrix Technologies, Inc. they have cutting edged technology to ensure that even the smallest of components, even those under 1mm in size, can be easily scanned and every single essential detail is captured helping them and meet the needs of every client.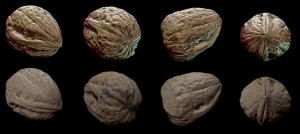 Scanning Large objects: As stated above, the same principle goes for scanning large objects, anything can be laser scanned, including the likes of jumbo jets and power plants. As the size of the project increases, the client can expect the price and cost to increase with it. Location does not limit the project; if the part is too large to ship, then NeoMetrix has the technology and are able to bring equipment to where ever they are required to go to complete a job successfully.
With over 20 years of experience, in the 3d printing and scanning field of business, clients can rest assured that the high quality services and results will be what they are looking to accomplish. NeoMetrix Technologies, Inc. has been setting the standards and raising the bar in terms of quality work within their industry.