Struggling with the precise measurement and analysis of large components in industries like transportation, energy, aerospace, mining, or heavy manufacturing?
If your production involves crafting sizable parts with intricate details, especially those with dark or reflective surfaces, and you desire a solution that combines accuracy, efficiency, and affordability, then this article is tailored for you.
Manufacturing and assembling oversized components come with unique challenges, such as operating in environments rife with vibrations, oscillations, and temperature fluctuations. The sheer size and weight of these parts also pose logistical challenges, making manual handling impractical.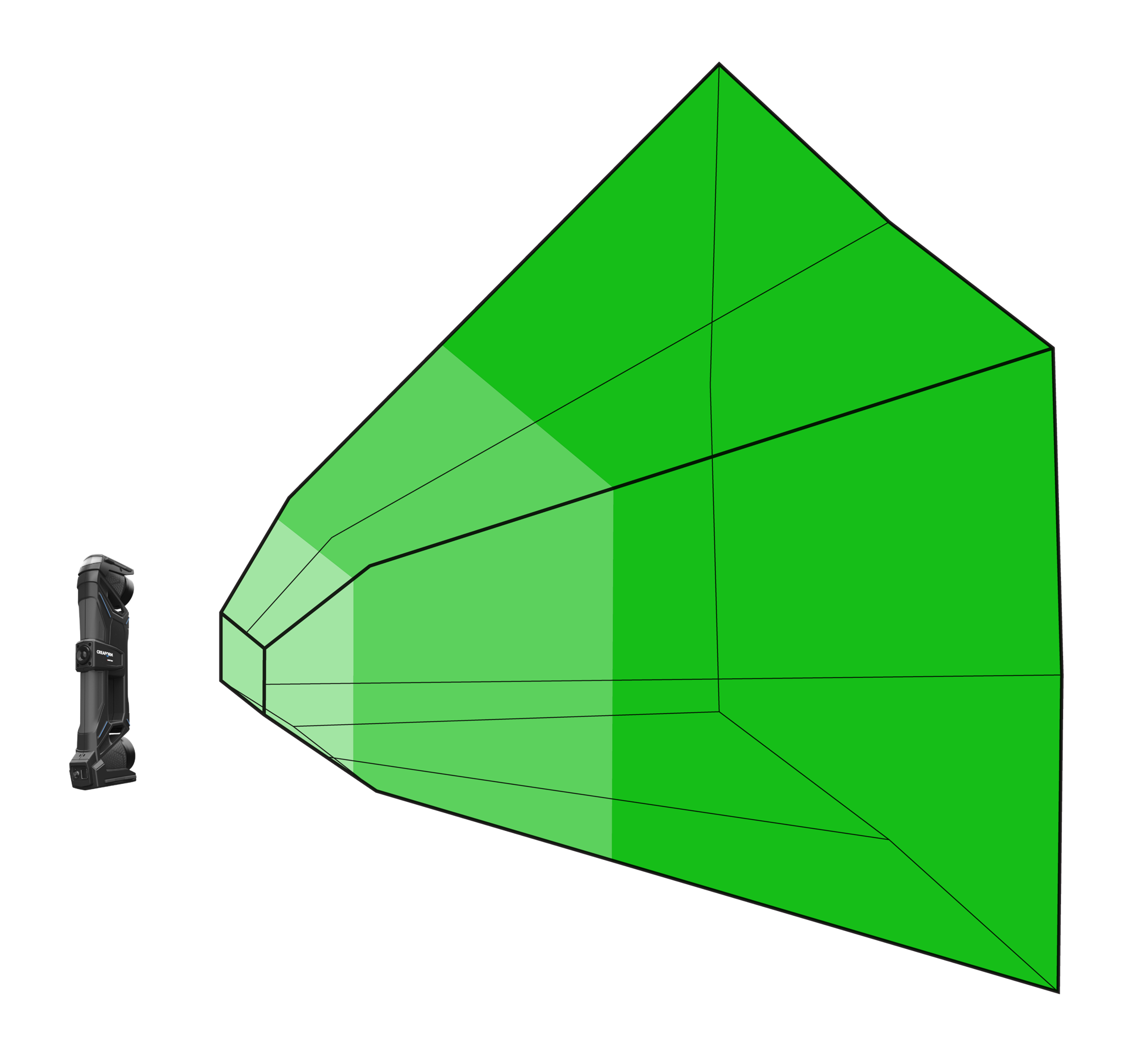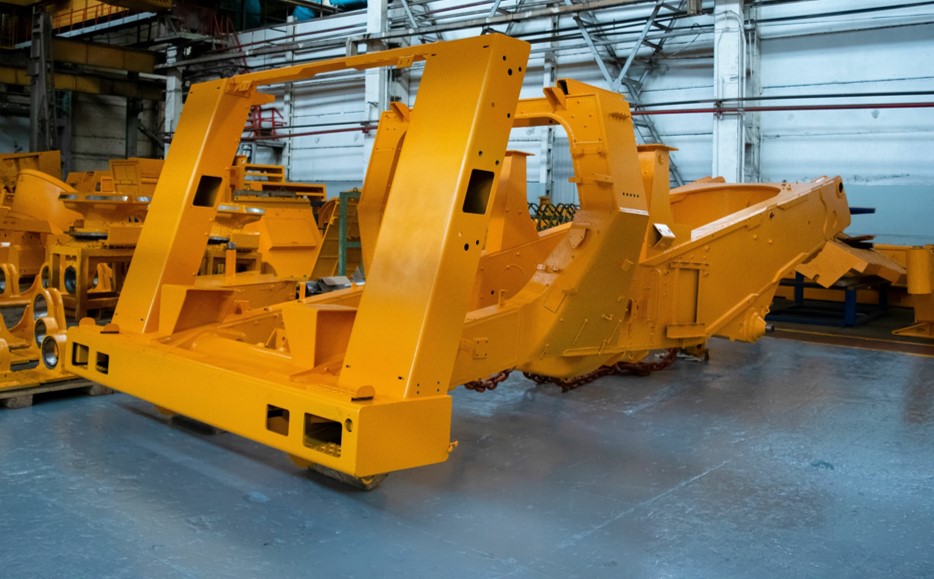 Heavy-duty parts & components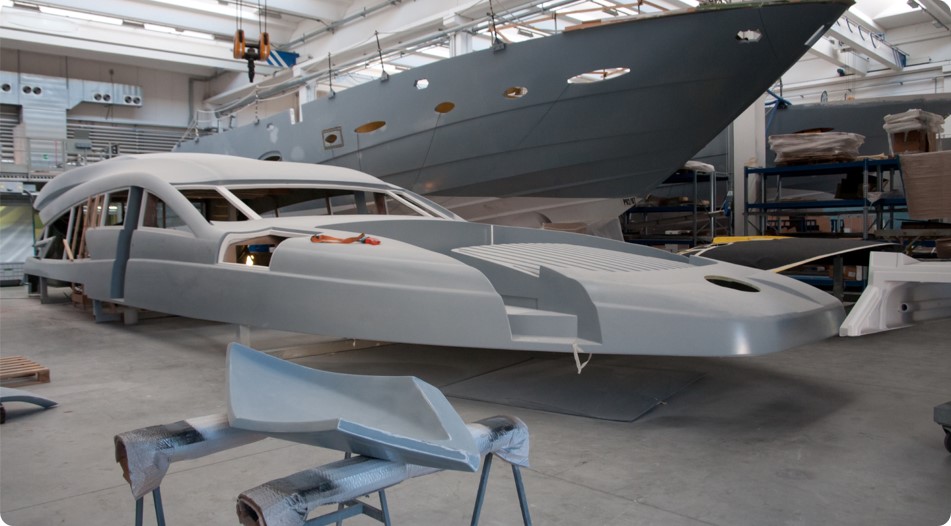 Where the HandySCAN MAX Excels
In even the larger surface areas of these components, additional quality checks become essential during fabrication to detect and rectify deviations promptly. These checks are pivotal in upholding quality standards throughout the manufacturing process and ensuring strict tolerances are met.
This is where the innovative MAX Series, the latest addition to the HandySCAN 3D lineup, emerges as a game-changer. Building on the established strengths of portability, speed, accuracy, and simplicity, Creaform introduces an extra-large measuring volume, complemented by blue laser technology, integrated photogrammetry, and live meshing.
What sets the MAX Series apart is its ability to conduct scanning sessions right on the shop floor, eliminating the need to relocate hefty components. Boasting ISO 17025 accreditation and compliance with the VDI/VDE 2634 Part 3 standard, this system delivers metrology-grade results for quality control with stringent tolerances. Featuring 38 blue laser lines, it excels in capturing readings of challenging, contrasted surface finishes, enabling the swift scanning of extensive parts and assemblies, reaching up to 15 m (50 ft) in just minutes. The substantial scanning area of up to 1.8 x 1.8 m (70.87 x 70.87 in) facilitates the rapid scanning of large surface areas.
The Flex Volume feature allows you to choose from multiple scanning modes based on whether you value fast speed, maximum resolution, or speed without compromising resolution. With the 3D scanner in hand, you have the flexibility to scan large parts at very high speed from a longer distance (Far Mode) or measure smaller areas with remarkable quality at a short distance (Near Mode). A nominal mode is also available to enable you to benefit in terms of both speed and resolution.
See the Flex Volume in action.
With the Real-Time Calibration feature and the guidance of two scale bars, the 3D scanner adjusts its internal components during the scan, integrating the calibration step directly into the scanning workflow. There is no need for any extra calibration steps; everything is done automatically and seamlessly. The use of these scale bars guarantees the best accuracy for large parts and assemblies.
See how the Real-Time Calibration works.
Smart Surface Algorithm Feature- NEW
The Smart Surface Algorithm feature optimizes surface measurement with its sophisticated image processing combined with artificial intelligence. This means that the MAX series offers better performance and better readings of difficult contrasting finishes, which means that you can enjoy a simpler and more straightforward scanning process.
Watch as Creaform scans shiny finishes with the Smart Surface Algorithm.
The Best 3D Scanner for You
Whether it's trucks, impeller turbines, castings, airplanes, heavy machinery, or more, the CREAFORM HandySCAN 3D|MAX Series ensures a quick and straightforward measurement process.
Experience the system in action as Creaform scans an entire minivan, generating high-resolution data within minutes. With the HandySCAN 3D|MAX Series, measuring large parts has never been faster or easier. This plug-and-play, quick-to-install, and easy-to-learn measuring system is meticulously designed to capture fine details and scan large volumes efficiently, providing high-resolution 3D scans of substantial parts in just a matter of minutes. Elevate your measurement capabilities with this revolutionary solution from Creaform.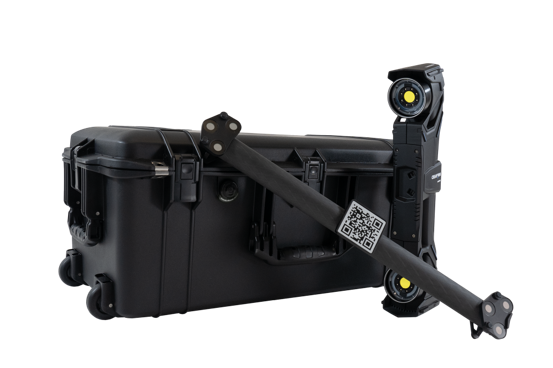 Ask about Trading Up to a HandySCAN MAX!
Save up to 20% by trading eligible competitive 3D scanning systems.