With its recent rise to fame and growing popularity it's no wonder global leading brands are trying to jump on the 3d printing band wagon. With companies like ASDA, Staples, HP and UPS and Coca- Cola already having successfully achieved more recognition and status through 3d printing, it's time for every ones favourite fast food corporation McDonalds to jump on board.
The question is just how will McDonalds use this technology in their own marketing and business, the answer by allowing kids to 3d print their own toys. This is a bold move and will make the trip to McDonald's different and unique each time it's visited and every time you order them a Happy meal?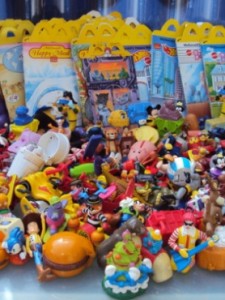 This idea by McDonalds is still just an idea at this point in time. They heads of marketing at McDonald have still to arrange pilot schemes and trials to see how well it will take off. This could be the answer to take this company to the next level using 3d printing technology services. A picture that looks like kids enjoying the meals and being able to print off a custom designed toy that is on range and that they actually want.
For many kids buying a happy meal is the pinnacle of there week and is often a gamble, a gamble in terms of they don't actually know what toy they are going to get. They could have been saving up and collecting different characters each week only to miss the character they actually want.
There will be obvious safety measures that will need addressed like how safe it is to have melting plastics and melting cheese in the same building. This technology is making tracts and progressing forward and this is the main reason that more and more companies are trying to get it on board and draw in more of an audience and regain customer focus and contact to their brand.