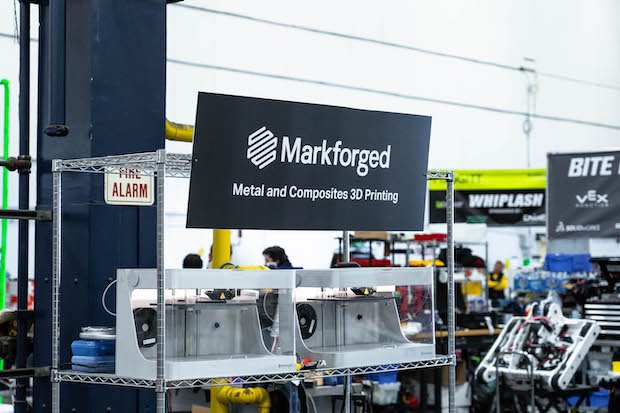 Markforged's 3D printers were featured in the American TV show, BattleBots. BattleBots is a show were teams engineer their own remote controlled robots from the ground up and place them into battle against one another. For the new season of the show Markforged was in charge of providing 29 teams with more than 160 components across two weeks of filming.
The teams would utilise the on-site Mark Two desktop machines and Onyx carbon fiber-filled thermoplastic to repair damaged components, optimize design and improve performance ahead of future bouts, all while having to wait just a couple of hours rather than days for said parts. 3D printing was also used for prototyping purposes.
Greg Munson, founder and executive producer of BattleBots, Inc stated
"Teams with broken bots were saved and able to fight again because of Markforged and their fantastic 3D printers, in addition, Markforged created custom shock mounts for many robots. This decreased the fail rate of motors that were poorly mounted and increased the reliability and the excitement level for the 2019 fights."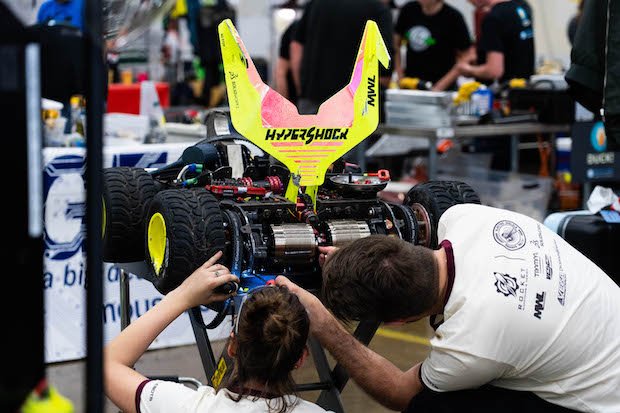 If you would like to learn more about Markforged and it's printers or the materials and their technical specifications, feel free to contact us. Let one of our engineers help you choose what product or material is best for your 3D printing needs.
Want to Learn More About Markforged's 3D Printers?
Want to Learn More About our 3D printing services?