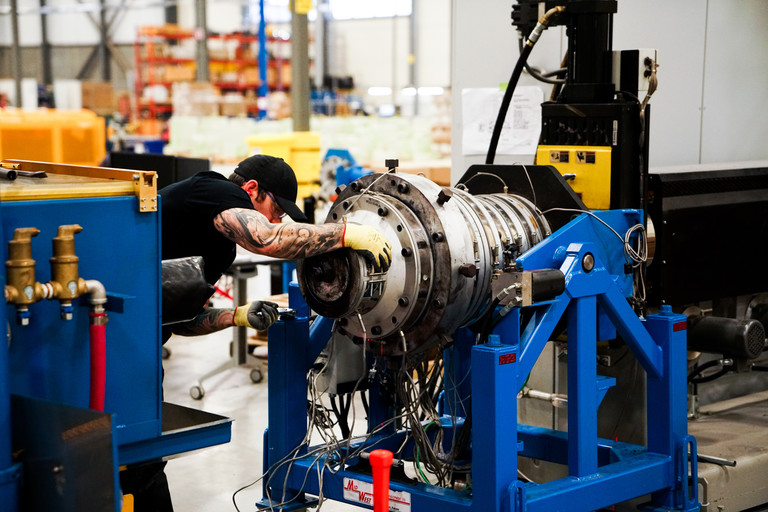 Markforged's multi award  winning Mark Two 3D printer has been at the center of a high profile case study at global energy services company that is known to be of high profile. Thanks to the 3D printer the company has successfully been able to shorten the turn around time and cut down on production costs.
The main focus of the project has been the production of tools and fixtures for a pick and place machine, there as also the development of a custom made pad handling system.
Phil M, Senior Mechanical Designer at Markforged's customer made the following comment:
"With the functional pad handling machine, we could easily increase the plant throughput by 15%. We had two choices: front the traditional cost for the machine or miss out on increase plant throughput"
There is a project that requires the transfer of large pads that weight between 115 to 230 lbs. These pads are too heavy for the employees to carry so the team decided it was time to obtain a machine that could take care of carrying the load. 
Using the Mark Two, the company was able to produce parts required to build said machine. This idea was able to help them save about $27,000 CAD in the process by changing aluminum and sheet metal for 3D printed parts. 
In total, 53 unique parts were 3D printed using Markforged technology. 45% of these parts were reinforced with Kevlar, HSHT fiberglass, or carbon fiber which improved their stiffness and longetivity. 
Markforged surprised the world in May 2019 when the company releaed a flame-retardant composite material designed to be used in the aerospace, defense and automotive industry. Finally another product from Markforged was the new AI technology platform named Blacksmith, during Rapid+TCT 2019
Want to Learn More About 3D Printing?
Original Source: https://3dprintingindustry.com/news/markforged-mark-two-3d-printer-adapts-production-line-at-global-energy-156867/