Normal
0
false
false
false
EN-GB
X-NONE
X-NONE
/* Style Definitions */
table.MsoNormalTable
{mso-style-name:"Table Normal";
mso-tstyle-rowband-size:0;
mso-tstyle-colband-size:0;
mso-style-noshow:yes;
mso-style-priority:99;
mso-style-parent:"";
mso-padding-alt:0cm 5.4pt 0cm 5.4pt;
mso-para-margin-top:0cm;
mso-para-margin-right:0cm;
mso-para-margin-bottom:10.0pt;
mso-para-margin-left:0cm;
line-height:115%;
mso-pagination:widow-orphan;
font-size:11.0pt;
font-family:"Calibri","sans-serif";
mso-ascii-font-family:Calibri;
mso-ascii-theme-font:minor-latin;
mso-hansi-font-family:Calibri;
mso-hansi-theme-font:minor-latin;
mso-fareast-language:EN-US;}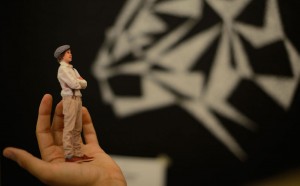 Technology is alive and thriving with many new advancements each day. The tech world is filled with new, creative ideas, and innovative products flooding the consumer market. Lately, it has been pushing the limits of imagination. It has everyone waiting in anticipation of what's coming next. How it will impact the world for the better?
Laser scanning and three-dimensional printing is grabbing the attention of a lot of people. Most recent times, many are turning to it for its high quality production. A real buzz is happening over these two types of technology. Rightfully so, as the results on projects carried out using a 3D printer, and the accuracy of detail captured by 3D scanning devices is second-to-none.
The rise in popularity is due to a few varied possibilities not just one factor. With 3D scanning equipment more affordable and its ease of use, it wouldn't be right to single out one possible factor. The reason it's so popular is that it has so many positive attributes that come with it.
This advanced technology possesses the power to better and improve the lives of others. These two technologies together have made incredible advancements in the medical community. We can now rest with ease, sit back, and watch how a new future is taking place. It's being re-shaped before our very eyes.
Three-dimensional scanning and printing as a duo are a force to be reckoned with. Both are able to function on their own quite well, and both accomplish projects to high standards. They can be used together or separately.
As with any technology, 3d laser scanning and 3d printing have weaknesses, but as of now many positives are attributed to them. Embrace and use these technologies to their fullest potential. If you'd like to know more about the process of laser scanning and printing, please feel free to view our case studies.