Scanning has been around for years utilized in different ways to meet various demands. From bar code scanning in supermarkets, to scanning library books, up to workers scanning in their employee cards, needless to say, it has multi-purpose uses. As with every sort of technology, the people and developers behind it are always looking to take it to the next level of advancement.
Scanning has evolved from simpler forms into what is seen today as high-tech 3d technology.  It has the ability to capture highly accurate data from any area or object the user requires of it. It gathers the data together into a point cloud, transfers information to a connected device or computer, and displays it as a true-to-scale three-dimensional graphic.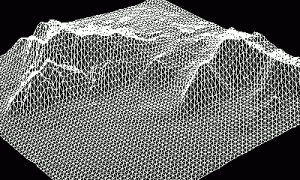 This scanning technology has multiple applications and is involved in concept prototyping and more, throughout many different business sectors. By incorporating this in their manufacturing and concept development, it has improved services. The world media platforms have been in frenzy with trying to capture and break the latest news stories and reports containing this technology.
Three-dimensional scanners and printers have the capabilities of changing how lives are lived and how consumers shop. As the price of scanners today are at a more affordable rate it has allowed smaller companies and eager hobbyists to purchase them. Many are thrilled by how quick and easy it is to pick up and learn.
Online shopping has made it possible that a trip to the mall is no longer necessary, but with this technology, waiting for an item to ship may become null and void. Instead, a design is picked and printed at home successfully. This is not unheard of as users already print off jewelry, clothing items, and more. It is firmly integrated into society now and looks to be a big part of upcoming everyday life.