The incredible world of 3D printing is showing no signs of slowing down or coming to a sudden halt. Successful projects include 3D printed shoes, clothes, food and even medical implants and prosthetics have been created using the 3D printing technology that is available for use today. In terms of what can actually be created using 3D printing, it is really just about anything that you can dare to imagine.
In the United States, more states are deciding to agree and pass laws in which would allow the use of medical marijuana. Let's take a look at what medical marijuana is used to treat and the fine line of who should be allowed to use it as a prescribed treatment.  In most cases, an individual will call the doctor and ask for a prescription in an attempt to relieve pain or help relieve a long-term illness. From headaches to nerve pain, slipped discs to cancer, all these medical conditions need a regular effective prescription of medication.
For an individual who resides in a state that has passed the laws for use of medical marijuana, the patient would be given a marijuana card form their local doctor. The patient would then use this card and take it to the local medical center, which is authorized in dispensing controlled marijuana for medical purposes and use.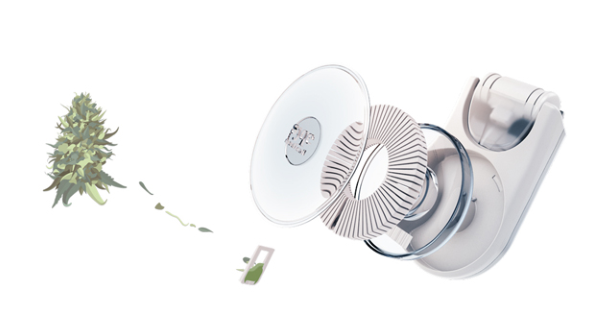 So now, we have the whole medical marijuana and its use and who can use it sorted out. Let us look at why 3D printing has been explored and used in an effort to help regulate and control correct dosage amounts for those who are prescribed medical marijuana.
In Israel, a company by the name of Syqe Medical, has used 3D printing to take their products to the next level. They have used 3D printing to create the world's first 3D printed medical marijuana inhaler. The company hopes that its product and creation will take other medical inhalers to the level of quality by using their own creation as the benchmark.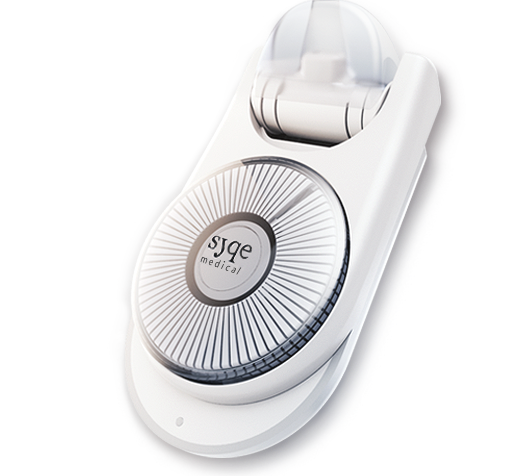 Syqe Medical has successfully created a pocket-sized metered dose inhaler, which will deliver short blasts of medically prescribed marijuana. After a positive trial period, they are hoping that the advancements made by creating this medical inhaler will allow more power to the physicians in the prescribing of the marijuana used in the dosage.
This medical product breakthrough is thought to be the first delivery platform of its kind. What makes it unique is that is has been created using a 3D printer. It is also Wi-Fi enabled allowing it to be connected to either a smart phone or Tablet. The beauty of having Wi-Fi technology included in the inhaler is that a health specialist who can then increase or decrease the dosage as necessary. This also allows doctors and patients to see and monitor the correct dosage plan. It will also help as researchers will be able to read and evaluate the information to amend or make changes to suit different situations or conditions.
In a recent report from Plastics Today, the report has said that of the makeup of a 3D printed inhaler, 75% of the parts created by using a 3D printer were created using a Stratasys 3D printer. The positives of using a Stratasys branded 3D printer are that items that are created and printed are higher in quality and the parts and products created to be used in clinical trials are of higher quality and can be created quickly in relation to traditional methods. The good news, for those who are in genuine pain, is that the Syqe inhaler will be ready and available to use in the home in 2015. The area of using marijuana for medical purposes has shown that it does have health benefit purposes.  What's unique about this situation is that 3D printers again have shown their versatility and the wide range in which they can be used.  The creation of the Syqe inhaler has set the benchmark that companies will have to work from for future development of medical dosage inhalers.
It is no wonder that the technology of 3D printing has been hailed as a technological revolutionist. It has time after time proved to have the capabilities and potential to significantly change the world as we know it. 3D printing also has the ability to completely alter the area of manufacturing and business as we currently understand it. What we need to know and understand is just how much of the news and ideas about 3D printing that we are hearing are true and which are just too farfetched.
From large to small business and curious entrepreneurs, they have all benefited from using 3D printers in their own lines of work. Surely, at this point, there is enough evidence to show that 3D printers do have a strong case as being an effective technology. With the price of purchasing a 3D printer, now sitting under the $ 1,600 mark, this technology is now affordable. The drop in asking price has put the 3D printer in reach of the masses, the same people to which previous prices were far too high and unaffordable.
The benefits that people and companies are seeing from implementing and using 3D printers and 3D printing technology into their businesses are many. Many manufacturing companies now have use and access to a 3D printer. A 3D printer is the very technology that is needed to make a product unique and allows the customers to request customized specifics in the designing process.
Companies, by using a 3D printer, can now expect high quality prototypes created in a few hours, rather than weeks or months in comparison to traditional methods. Products can be recalled and improved all in the same day due to the speed at which the 3D printer can carry out its work.  No more stock rooms filled with products, companies now have the technology available to create products on demand and when they are needed. This has saved manufacturing companies hundreds of thousands of dollars by cutting waste costs and cutting product creation time down to more than half of what it used to be.
With the help of 3D printers, manufacturers are now able to print off more lightweight parts and components. The 3D printer creates products by building up layers upon layers, meaning that there is, at no point, when the product will be handled by heavy machinery during the production process.
As mentioned above, the technology of 3D printing has the capabilities and already is transforming the way companies go about their manufacturing process. As more and more companies spend the time in understanding the in's and out's of 3D printers and 3D printing technology, it will push it further into the limelight and ahead of the pile in mainstream technology. Companies will soon come to the realization and understand that 3D printing technology does not hurt the purse strings but actually saves the company time and money. It is at this point that 3D printing will improve the quality of products created.
What is intriguing about 3D printing is that it seems to have no boundaries and is unprecedented in its ability to be used in countries and locations throughout the world. From war victims in Sudan needing amputated hands and arms, to penguins in Poland needing a 3D printed flipper, to an American eagle needing a 3D printed beak, 3D printing is a worldwide technological powerhouse.
A young girl from Scotland, by the name of Hayley Frazer, has just had her life transformed and changed for the better thanks to a quick thinking specialist who turned to 3D printing in an effort to solve the young girl's problem. Young Hayley was born without fingers on her left hand, as they did not form at birth. Simple tasks such as getting ready and personal care were always a challenge for this young girl. Hayley fought with adversity and always tried her best at school and not to let her disability affect her too much, but in the past she was always limited to what she could carry out due to her lack of fingers.
Hayley's parents got in touch with a company called E-nable who are based in the USA and who specialize in creating prosthetics for children in need. After a plaster cast of Hayley's hand that was created by her parents was sent to the USA E-nable were able to create a fully functioning 3D printed hand for Hayley. Now things that were a challenge in the past, are now possible thanks to Hayley's caring parents and the 3D printing technology used by E-nable. Hayley can now brush her teeth, play with and get her dolls ready and even catch a ball, tasks which many children do every day and take for granted. Hayley is the first girl in the United Kingdom to receive a prosthetic hand and again this is another success story of how 3D printing was explored to find an answer to a real life problem and again 3D printing turns up tops!
The technology of 3D printing is the future of manufacturing and each day 3D printers are being used in new ways to create a wide range of products and better services that are available for us to use today. 3D printing has already been used in making cars, food, prosthetics, human organ tissue, hearing aids and many more items that we use daily.  We may never have actually operated a 3D printer but the chances of you handling something that was created using a 3D printer will be fairly high.
The future is automatically programmed to change its inevitable, as society progresses and advances so does the technology that we use on a daily basis.  The only thing that is constant is change and the world is ever changing. The technology that is around today is far more advanced and unrecognizable to the technology of thirty years ago. With 3D printing technology better and more efficient, printers and equipment are being created every single day meaning that we in society are able to carry out highly sophisticated tasks, which in the past could not have been achieved with the technology that was around.
It is time to embrace 3D printing, utilize it, and push it to its full potential. Then and only then will we be able to see the real benefits of its use. 3D printing holds countless positive attributes. More and more businesses are achieving better turn around on products and it allows companies to produce higher quality products.